The Legend of Zelda: Tears of the Kingdom (TotK) offers an immersive gaming experience filled with action, adventure, and a variety of intriguing tasks. One such task is farming Raw Meat, an essential resource that can significantly enhance your gaming experience. This guide will walk you through the process of farming Raw Meat effectively in the game, and how to best utilize it.
Understanding Raw Meat
Before we dive into the details of farming, it's crucial to understand what Raw Meat is and how it can be beneficial in Zelda TotK. Raw Meat is a type of material that you can obtain in the game. It is primarily used for recovery, and it can be combined with other ingredients to create cooked dishes that offer more health recovery and potential buffs. Interestingly, it can also be fused to weapons, arrows, or shields, providing unique effects to these items.
Farming Raw Meat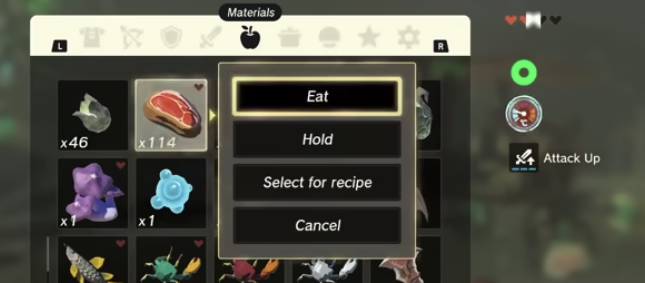 Raw Meat is obtained from small mammals found across the plains and forests of the game's map. To farm this valuable resource, you'll need to engage in hunting these creatures. Three types of mammals are particularly beneficial for farming Raw Meat:
Mountain Goats: These herbivores are usually found in the rocky and meadow zones of East Necluda and the Great Hyrule Forest. While they aren't fast runners, they can occasionally become aggressive, making them a little tricky for novice hunters. It's advisable to equip a Stealth set before hunting these creatures to avoid provoking them.
Grassland Foxes: These creatures are much easier to track and defeat than Mountain Goats. They are often found hunting alone, which simplifies the task. The most common locations to find these foxes are Hyrule Ridge and Lanayru Great Spring.
Woodland Boars: These medium-sized creatures are visible across Hyrule. They are most commonly found in Hyrule Field, West Necluda, and Lanayru Great Spring. Unlike Mountain Goats, Woodland Boars tend to run away rather than charge when threatened, making them relatively easy to hunt.
Utilizing Raw Meat
Once you've collected a decent amount of Raw Meat, the next step is to use it effectively. Raw Meat can be cooked with other ingredients on a Cooking Pot, enhancing its recovery properties and even adding buffs depending on the recipe. Some beneficial dishes to consider include the Cheesy Meat Bowl, Meat & Rice Bowl, and Meat Stew.
Remember, the effects of cooked food depend on the type and quantity of ingredients added to the recipe, so experimenting with different combinations can yield more beneficial outcomes.
Moreover, Raw Meat can also be fused to weapons, arrows, or shields. Not every item can be fused with all types of weapons, making it a process of trial and error to discover the most powerful combinations and the specific effects they grant.
In conclusion, Raw Meat is an invaluable resource in The Legend of Zelda: Tears of the Kingdom. Mastering the art of farming and utilizing this resource can significantly enhance your gaming experience, aid in character recovery, and offer a range of other benefits. So, gear up and start your farming journey today!
Read More From Remeshed: