Caldeum, a significant city in the Kehjistan region from Diablo 3, is back in Diablo 4, offering its unique charm and important features, including waypoints and multiple altars. However, players seem to struggle with gaining access to this fabled city. Today, we're going to guide you on how to enter Caldeum in Diablo 4. This is not due to a glitch but simply a matter of progression in the game's narrative.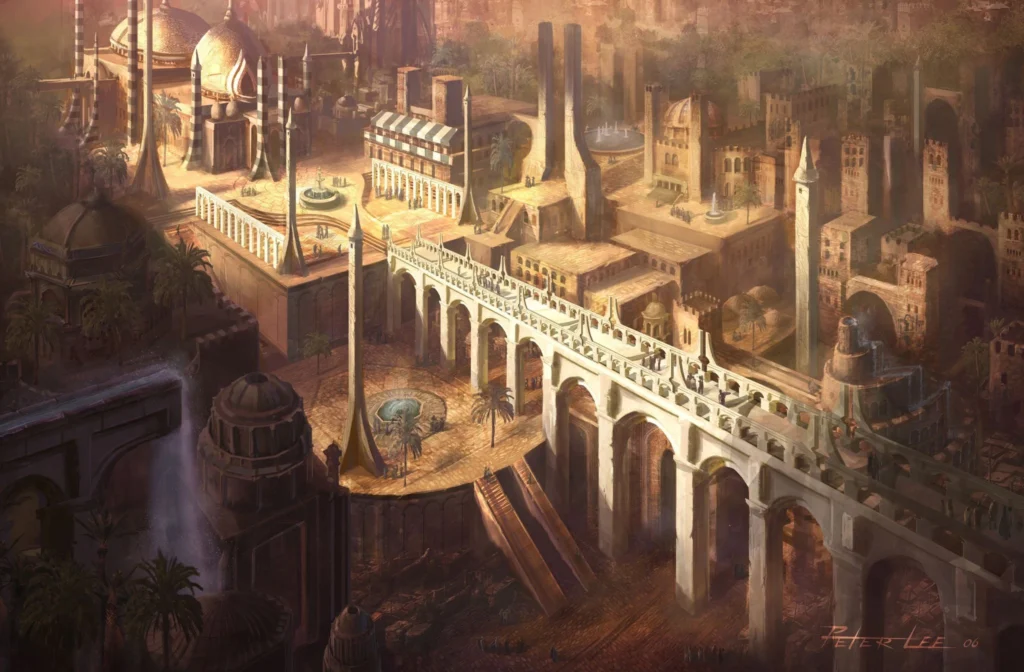 Completing Act 4 and Act 5
To begin with, you need to have completed Act 4 and Act 5. So, if you're currently in one of these acts or prior, you'll need to continue your adventure, defeating enemies and overcoming challenges, until you've successfully finished these two acts.
Progression in Act 6
The gateway to Caldeum is bound to Diablo 4's campaign progression, meaning you can't just walk into it at your leisure. To enter Caldeum, players must complete the main quests until they reach the second quest in Act 6, known as "The Jewel of The East". It's the final act in Diablo 4's main quests before the game's epilogue, so it may take you some time before you can step foot into Caldeum.
Step-By-Step Guide to Enter Caldeum
Complete "A Chorus of Voices": This is the final quest in Act 5, marking the conclusion of one act and the beginning of another.
Start "Evil Stirs in Kehjistan" Quest: Following the completion of Act 5, head over to the Tarsarak waypoint to regroup with Lorath and Donan. Here, you will start the quest, "Evil Stirs in Kehjistan".
Unlock "The Jewel of the East" Quest: Once you finish "Evil Stirs in Kehjistan", Neyrelle will tell you that Lorath and Donan followed Knights into Caldeum. This piece of information unlocks the quest called "The Jewel of the East", which is an alias for the city Caldeum.
Enter Caldeum: With the quest now active, make your way from the Tarsarak waypoint towards the quest marker and enter the city of Caldeum through its eastern gate. As you traverse, you'll encounter blood rain, a sign you're on the right track.
Meet Donan and Lorath: Once in Caldeum, you'll find Donan and Lorath a bit further in. Meeting them signifies you've successfully entered Caldeum.
Conclusion
You're now free to undertake quests or explore Caldeum to your heart's content. Look out for waypoints and altars as they offer valuable resources. The process to enter Caldeum in Diablo 4 is more about story progression than a specific key or strategy. It's about moving forward with the narrative, accomplishing tasks, and reaching the required stages in your adventure. Happy gaming!
Read More From Remeshed: