Frames Per Second or FPS is extremely important when it comes to competitive gaming. Every frame counts and could get you a slight advantage over your opponent. If you're experiencing lag and performance issues it's likely that your frames are dropping or are running at low FPS. This could be because your quality settings are too high or your computer hardware is too old.
The first step to diagnosing these issues is to view your FPS. Some games have FPS counters built in but most don't. Luckily Steam has a feature that allows you to display an FPS counter in any game. In this guide, we are going to show you how to enable this FPS counter.
How To Enable FPS Counter On Steam
Enabling the FPS counter in Steam is as easy as turning it on in your settings. Simply follow the steps below to enable the counter:
Open the Steam application and click on Steam in the left-hand corner
From the drop-down menu select 'Settings'
In the settings section click on 'In-game' on the left-hand side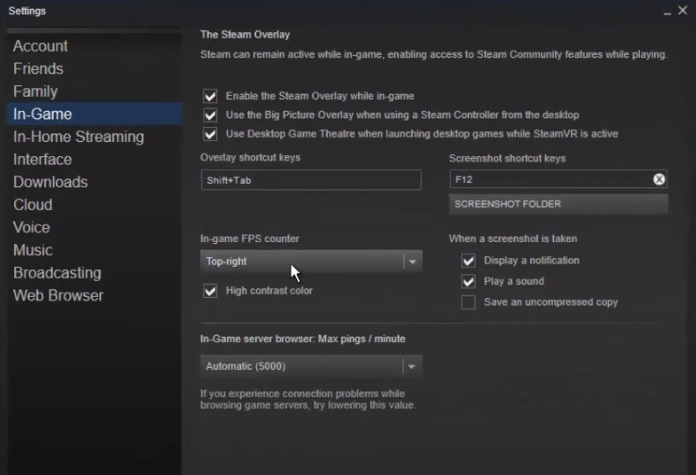 Under 'In-game FPS counter' select the location you want the FPS counter to be located. Personally, I would recommend putting it in the top right. You can also select "High Contrast Color" which will make the counter bright green, making it easier to see.
Now when you launch your game you will be able to see the FPS counter in the top-right corner or the location you selected.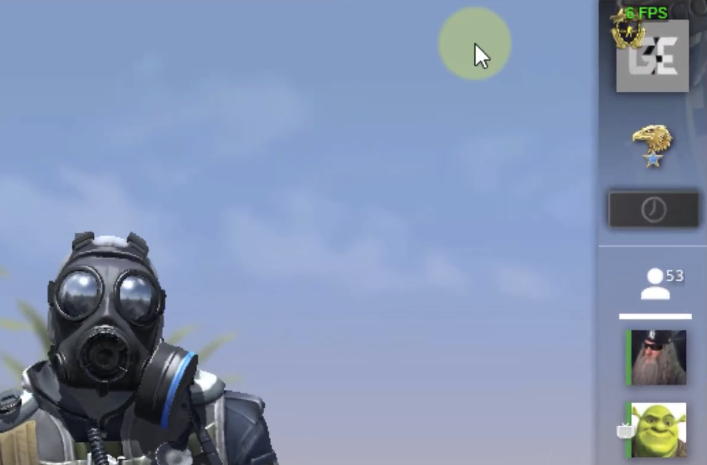 This counter will appear on the screen until you turn this feature off.
What Should My FPS Be When Gaming?
Your FPS will depend on the game you are playing and how powerful your PC is. For example, if you are playing a game like counter strike where every frame matters and you want an advantage over the competition, you should play on lower graphics settings to maximize your frames.
However, in contrast to that, if you are playing a story game where you want immersive gameplay then graphics probably matter more to you than frames.
In most games, I would recommend aiming for at least 60 FPS. If you have a 120hz monitor then you should aim for 120FPS in competitive games such as shooters as this will give you an advantage over the competition.
How To Improve FPS
The easiest way to improve your Frames Per Second is to turn down the graphics settings in the game. This will give you a more performance-focused gameplay experience.
You can also close any other power-hungry applications that may be running on your computer, such as Chrome or Spotify freeing up more resources for your game.
Also, ensure that you have the latest graphics drivers installed for the games you are playing. Graphics card manufacturers will release optimization updates for the latest games getting you much better performance.
The last thing I will mention is simply upgrading your PC. The better your hardware is, the better gaming experience you will be able to have.
Wrapping Up
Now you know how to enable the FPS counter in Steam for all of your games. You can keep an eye on the performance you are getting while playing all of your games.
Read More From Remeshed: