Origin has some top tier games on their platform. No matter what game you are playing, you may want display your FPS on the screen so you can monitor how your system in performing.
The higher your FPS is in a game, the smoother gameplay experience you will have. If you are trying to find the best graphics settings for your game, you will want to display your FPS so you can track which settings perform the best on your PC. By viewing the FPS in real time you can see exactly which settings are causing issues in performance and turn them off.
Let's jump in and show you how to enable an FPS counter in your Origin Games.
How To Enable FPS Counter In Origin Games
Luckily Origin has an FPS counter built into their client, you just need to turn it on. Follow the steps below to enable an FPS counter on your streams.
Open your Origin application on your PC
Hover on your username in the bottom left corner then click on Application settings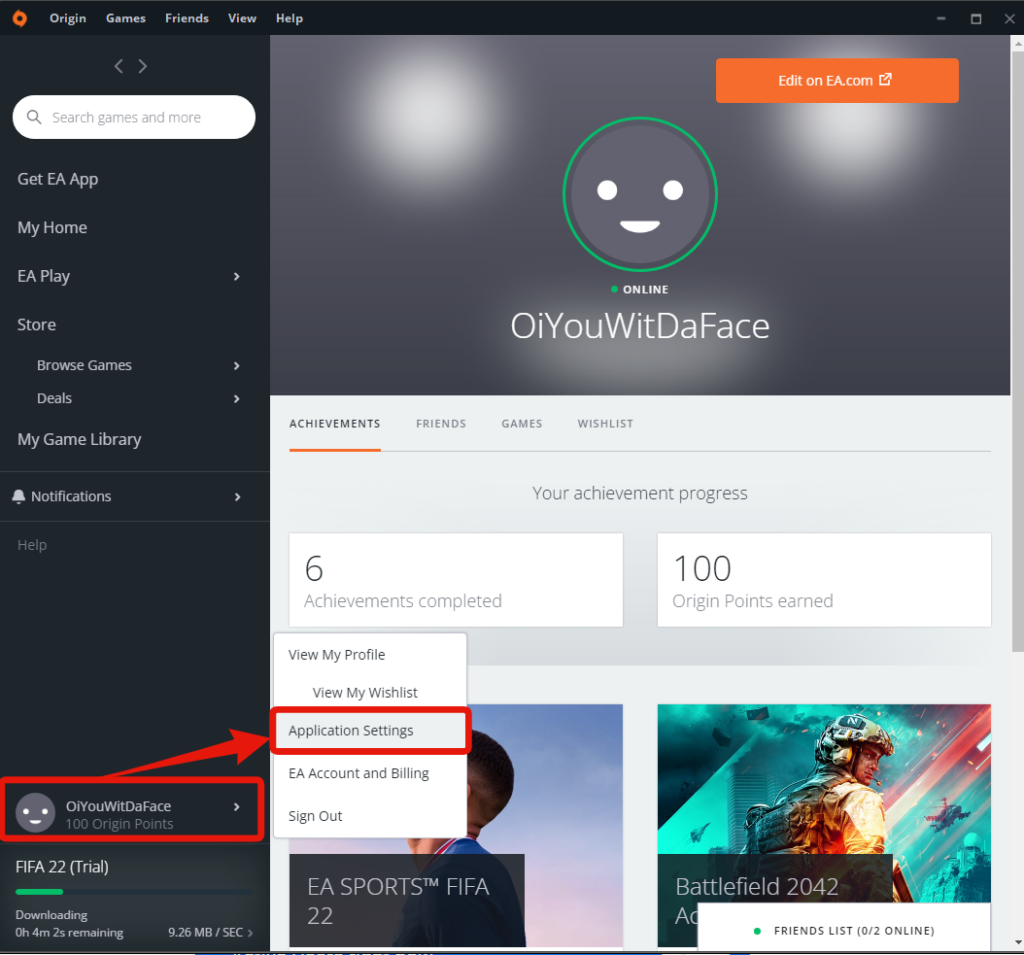 In Application settings click on "Origin In-Game" along the top and scroll down to the "During Gameplay" section.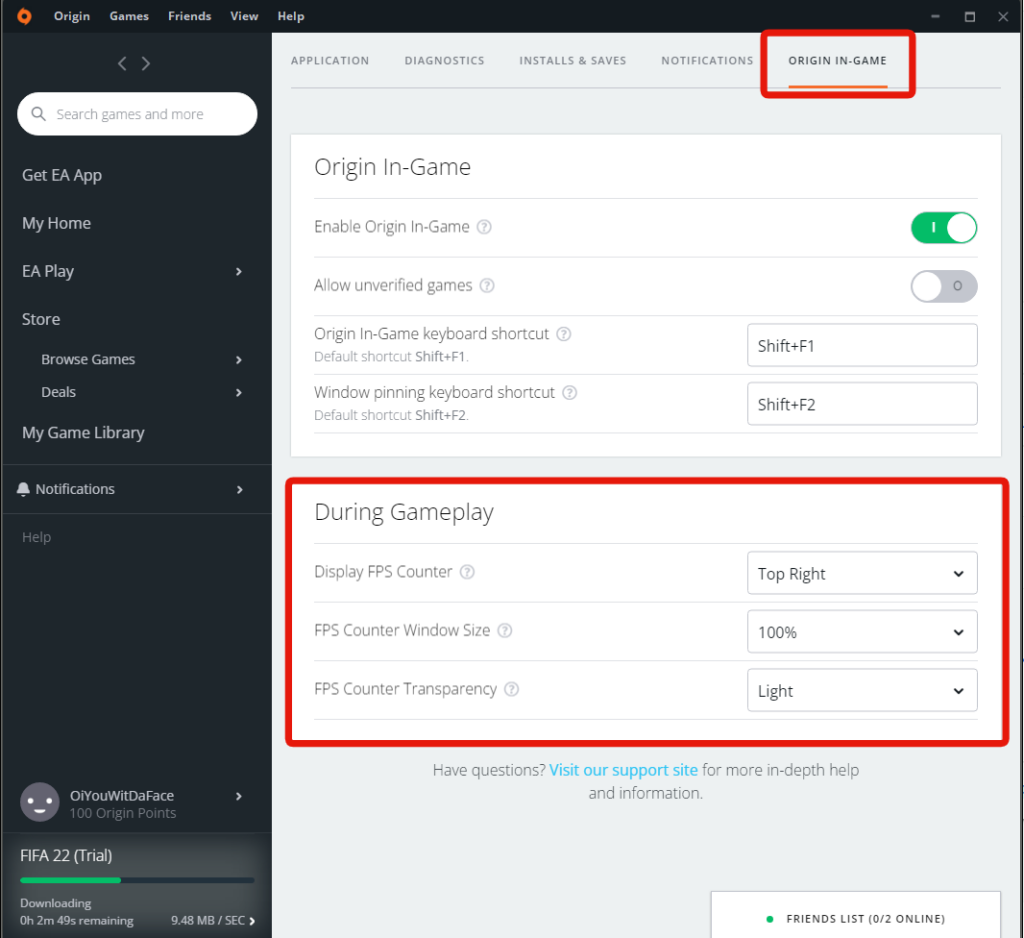 Here you can select to Display your FPS counter and edit the settings to change the size and transparency of your FPS counter.
You have now successfully added an FPS counter to your Origin games. You can easily keep an eye on your system performance while playing your favorite games.
How To Add FPS Counter With 3rd Party Tool
If you want more insight into how your PC is performing, you may want to use a more advanced FPS tracking tool. We would recommend checking out FPS Monitor.
This tool allows you to add an overlay to your game so you can see your FPS in real time. However it also collects and displays data over time. This will allow you to go back and analyse your data if you are trying to make improvements in your games performance.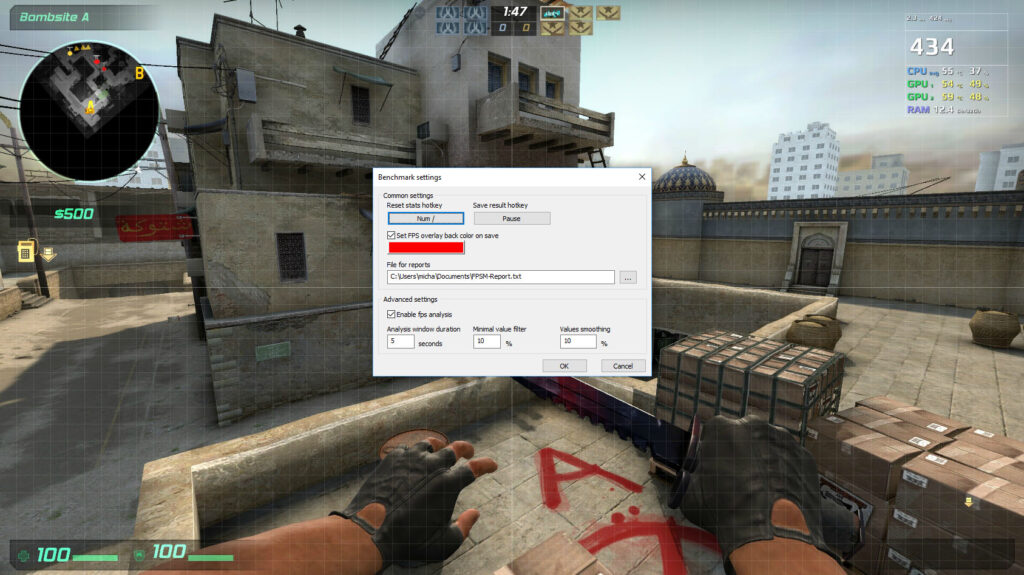 Wrapping Up
You should now have successfully enabled your FPS counter and be able to monitor your games performance on Origin Games. Hopefully by monitoring your games performance you will be able to improve your game settings to improve performance and have a much better gaming experience.
Read More From Remeshed: