Want to put a little fun into your Sons of The Forest gameplay? How about giving the characters giant heads? The devs have included this little easter egg in the game for everyone to have fun with.
Just take a look at this picture of Kevin with a giant dome. No doubt this will be worth a laugh on a server with your friends. Let's take a look at how you can enable big-head mode.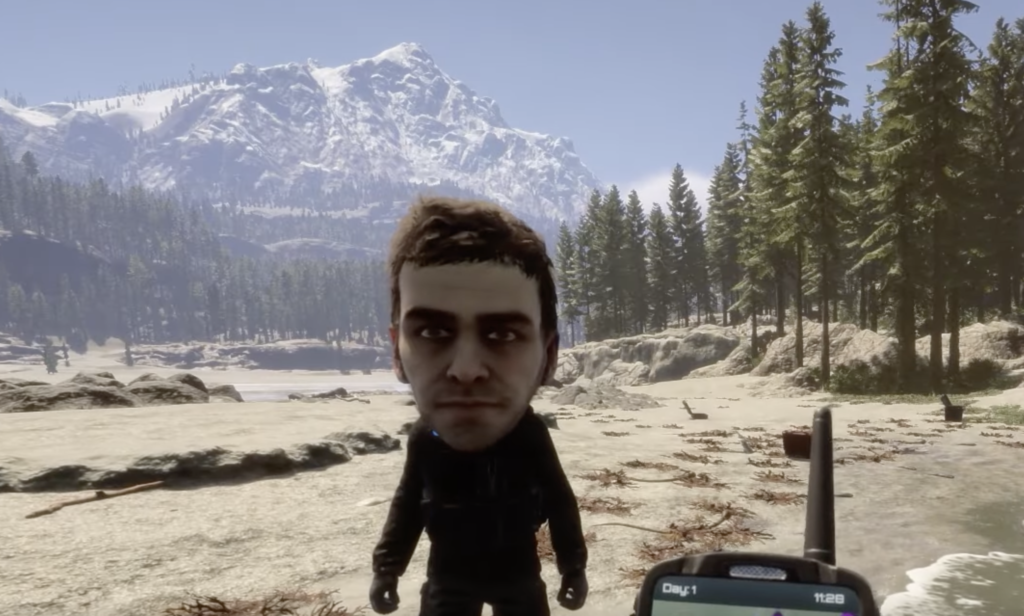 How To Turn On Big Head Mode In Sons Of The Forest
Turning on big head mode in Sons of The Forest is easy as the developers have included it as an option in the settings menu. It has been included in many games in the past and is a recurring easter egg in many video games. You've probably used cheats in a game like GTA to activate it before.
Boot up the game from the Steam client and then you can activate big head mode from either the main menu or while in the game.
Open the pause/options menu by clicking the ESC key or selecting options in the main menu
Navigate to the Gameplay tab
Here you will see the "Big Head Mode" option. Turn it on from here and big head mode will activate in your game.
You will now see other characters, NPCs, and even animals in big-head mode. You probably don't want to play like this forever but it's worth trying out if you want a laugh.
Wrapping Up
That's all there is to it. Simply turn on big head mode from the menus and you and your friends can have a laugh at the big-headed NPCs around the island.
Read More From Remeshed: