If you have put hours upon hours into a game, the last thing you want is to lose your save game file. However, one of the most popular complaints on Steam forums is about saved game files becoming corrupt.
Ensuring that you have a backup of your save game files is important if you want to ensure that you never lose your progress. Even if your original file gets corrupt you have your backup saved elsewhere.
You may even just want to download your saved game file and share it with a friend so they can play in your world. In this guide, we are going to show you how to download cloud-save game files from steam.
How To Enable Cloud Saves On Steam
To download cloud saves on Steam you will first need to ensure cloud saves are enabled on your Steam account. When they are enabled you will be able to access your save files across different devices meaning you won't lose progress if you switch PC or want to play between PC and Steam Deck.
Follow the steps below to enable Cloud Saves on Steam:
Open up the Steam launcher
Navigate to the steam dropdown in the top left corner
Select settings –> Cloud –> Check "Enable Steam Cloud synchronization for applications that support it"
Close and restart Steam to ensure your changes have been saved
When Steam re-opens navigate to the game you want to enable cloud saves for. Right-click on the game and select 'Properties'.
In 'General' under Steam Cloud check the box 'Keep games saves in the Steam Cloud for [Your Game]'.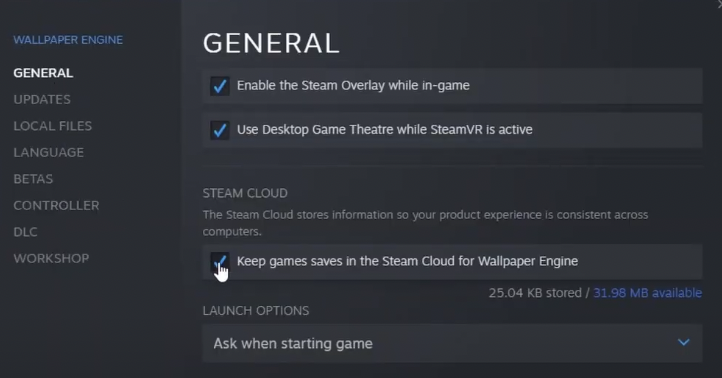 How To Download Cloud Saves From Steam
You can view and download all of your save game files in the cloud by going to the Steam Cloud Website. Just find the game you want the save game file for and click on show files.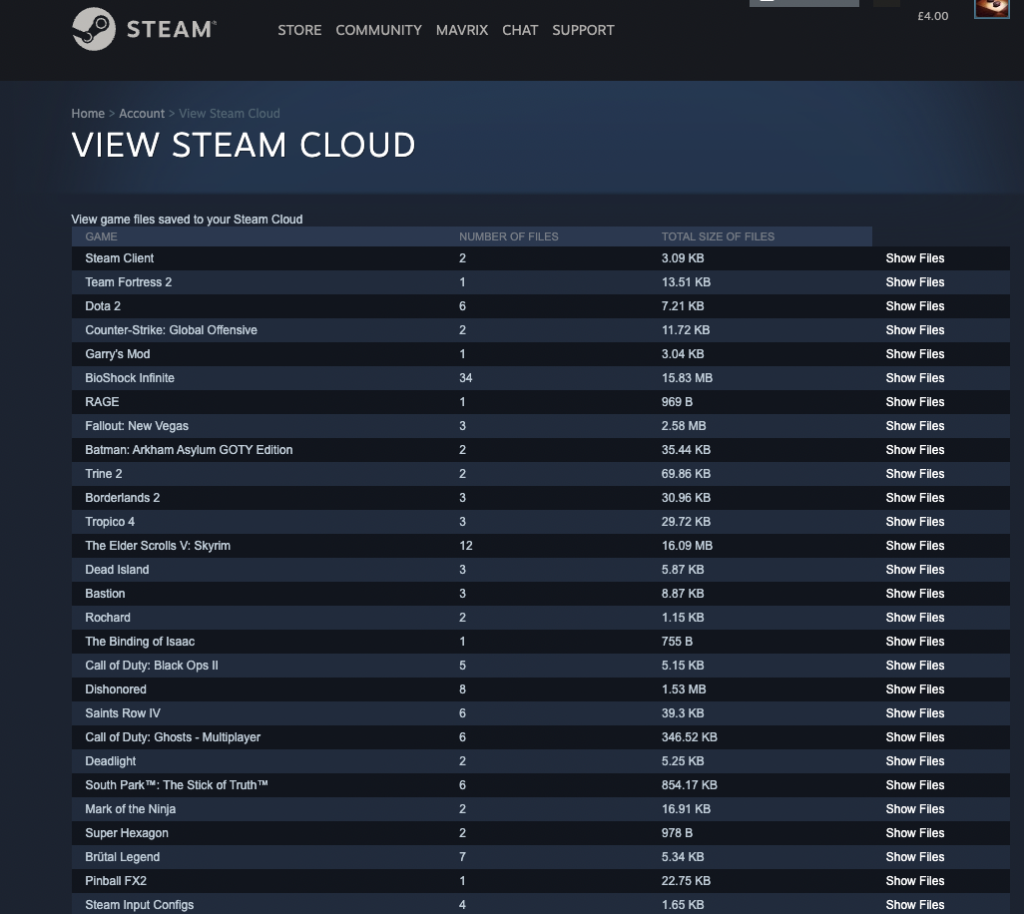 You can then view all of the save files for that game and download the files you need by clicking on the download button.

How To Restore Backup Saves On Steam
If you want to restore a backup on Steam from the cloud you can do so by placing the save file you downloaded into the local directory for the game on your PC. You can find this folder by following the steps below:
Navigate to the Steam directory on your PC by following the file path in the below image. If you have changed the location of your Steam folder on your PC it may be located somewhere else.

Go into the user data folder
Here you will see a list of your games however they are represented by numbers.

Go to the game you are looking to find on the Steam store in your browser. In the URL you will see the id for the game. This is the ID you will need to locate in your userdata folder.

Once you have located the correct folder just drag and drop the save game file into the folder. You will now be able to use that save file when you load up the game.
Wrapping Up
Now you know how to enable and find your cloud saves on Steam. You shouldn't run into any more issues with corrupt save files if you keep a backup saved on your computer.
Read More From Remeshed: