The Legend of Zelda: Tears of The Kingdom offers players a rich and immersive gaming experience filled with intriguing challenges and exploration. Among these challenges, one that has been particularly vexing for players is the boss battle with Molduga. This menacing desert dweller is a formidable opponent that requires a smart strategy to overcome.
To assist you in your quest, we have prepared an in-depth guide to defeating Molduga, arming you with the knowledge you need to be victorious in this challenging battle.
Understanding Your Enemy: Who is Molduga?
First, let's get a better understanding of Molduga. As you explore the Gerudo desert of Hyrule, you will encounter Molduga, a gargantuan, sand-dwelling beast. This monster's unpredictable movements and powerful attacks can make it a tough adversary. However, with the right strategy and timing, you can use its traits to your advantage and strike when it's most vulnerable.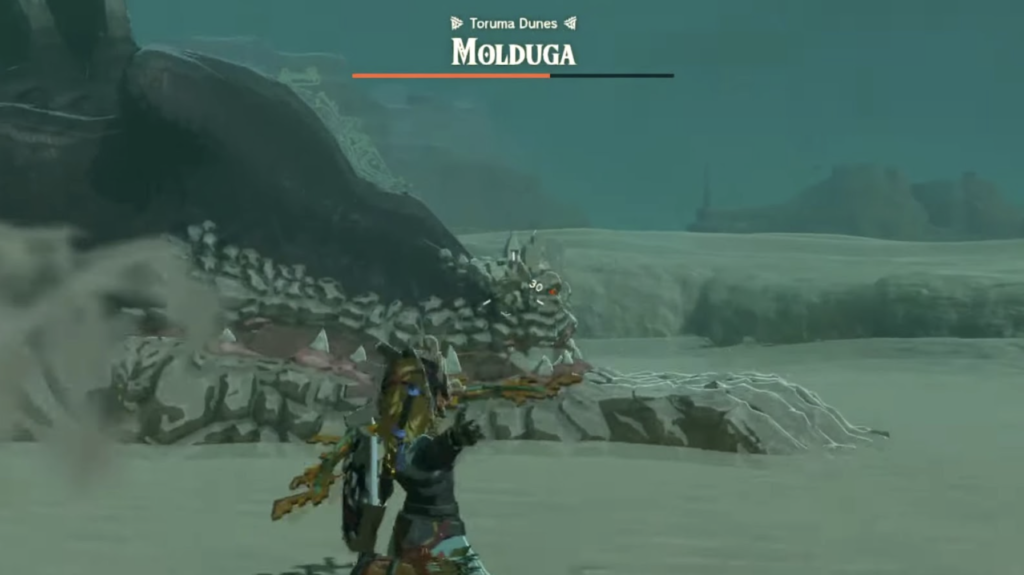 The Key to Victory: Time Bombs and Timing
The primary key to defeating Molduga is strategic use of Time Bombs. These powerful explosives serve a dual function – they lure Molduga to the surface and stun the monster, giving you an opportunity to launch a counter-attack. Here's how you can put this strategy into action.
Luring Molduga with Time Bombs
When Molduga is swimming under the sand, it's your chance to lure him out. To do this, you must accurately drop a Time Bomb in the beast's path. The monster will be attracted to the bomb, and if timed right, will surface and eat it.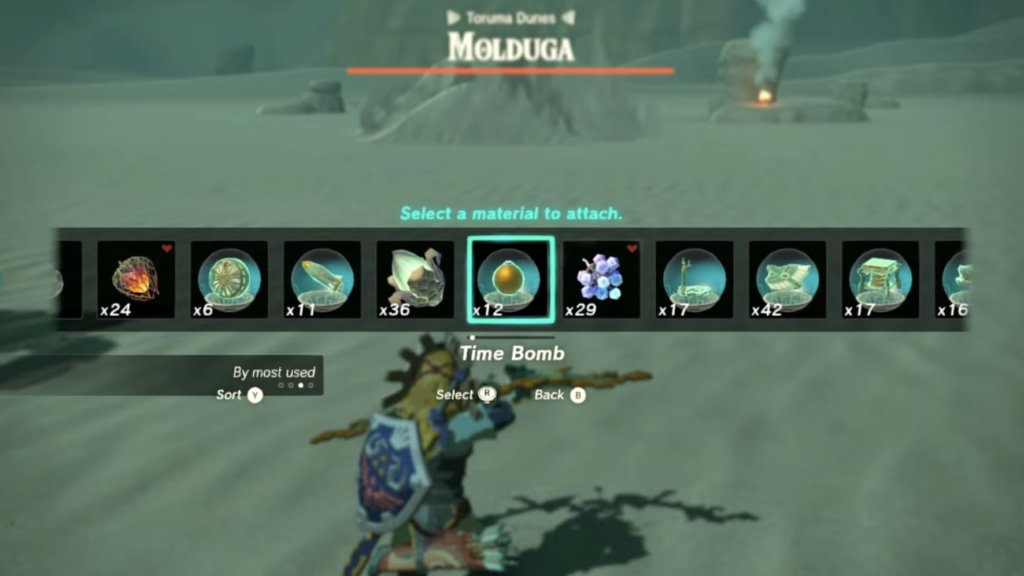 Striking When Molduga is Stunned
When Molduga consumes the Time Bomb, it will explode inside the beast, effectively stunning it. This is your chance to go on the offensive and deal damage. During this stun period, you should move quickly and land as many blows as you can with your weapon.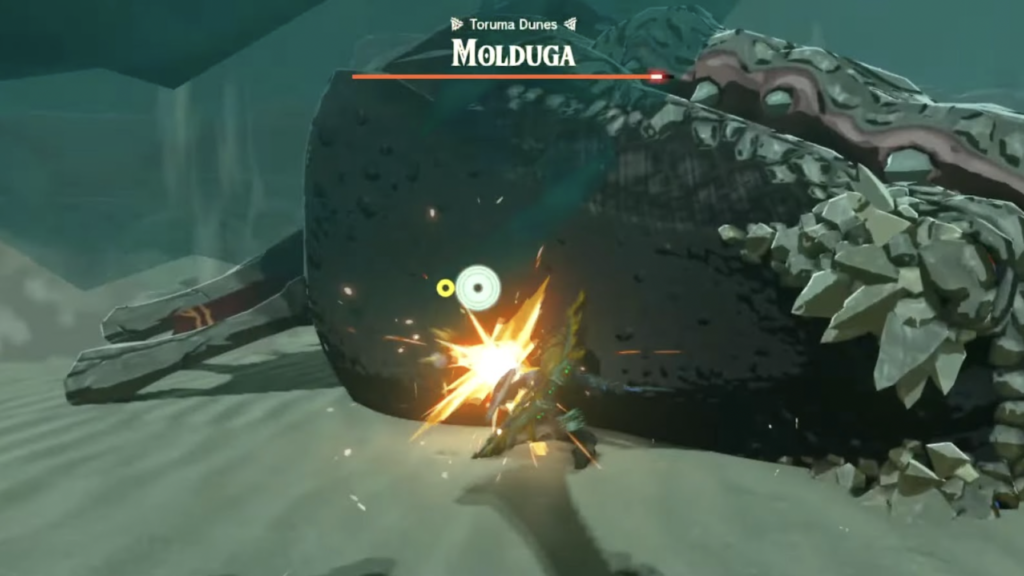 Patience and Persistence: The Road to Victory
While this strategy provides a clear path to defeating Molduga, don't be discouraged if you don't succeed on your first try. This is a tough boss, and it might take several attempts to get your timing right. Remember, patience and persistence are your allies in this battle. Keep practicing your timing, adjusting your strategy as needed, and eventually, you will best this desert dweller for good.
Conclusion
Defeating Molduga in Zelda: Tears of The Kingdom is no small feat, but with the right strategy and a little patience, you can come out victorious. Remember to make the most of your Time Bombs and strike when Molduga is stunned. With these tactics in hand, we believe you'll be well on your way to overcoming this fearsome boss. Happy gaming, and good luck on your journey!
Read More From Remeshed: