Steam is the biggest PC gaming platform created by Valve. Steam allows you to buy, play and manage your games as well as connect with your friends. The platform host thousands of games that you can purchase and download to play instantly. In this article we are going to cover how to change your username on Steam.
If your anything like me you probably created your Steam account years ago. I was probably around 12 at the time. Chances are that you might want to change your username after all this time.
Let's jump in and show you how to change your username on Steam.
How To Change Your Username On Steam
Luckily steam make it easy to change your username and it is completely free unlike some other platforms which charge you to change your name. Just follow the steps below to quickly change your steam username:
Open the Steam application on your computer
Navigate to your profile in the top right hand corner and click on View My profile

On your profile page click on edit profile.

On this page you can change your username. Change your name under the Profile Name section. When you change this it will change your display name on Steam. If you want to change your real name you can also do this here. Your real name makes it easier for your friends to find your profile.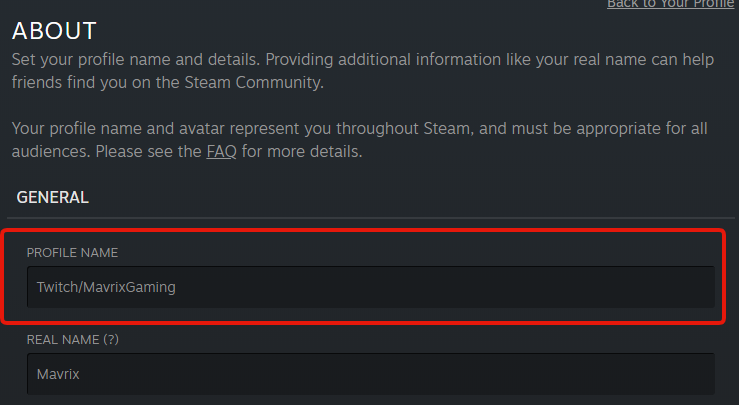 Make sure to scroll down and click on the save button to save your name. You have now successfully change your username on Steam. Make sure to let your friends know so you they can find you again.
Can You View Old Steam Usernames?
Yes, you can view a persons old Steam usernames. You can do this by navigating to the users profile page. Click on the drop down arrow to the right of their name. This will display all of their previous usernames they have used on this account.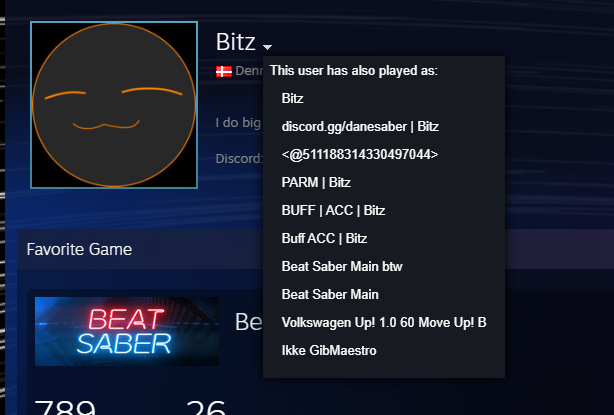 Be aware that users can clear previous Aliases on their account. If you see no other usernames on their account they may have cleared their previous aliases. You can see how to do this below.
How To Clear Previous Aliases On Steam
If you don't want your older names appearing on your profile you can "Clear Your Aliases". If your embarrassed of some of your old names or just don't want your old names appearing then follow the steps below.
Open the Steam Application on your computer
Navigate to your username in the top right hand corner of Twitch. Click the drop down arrow and click on View my Profile.

On your profile page click the dropdown arrow beside your name.
Click on "Clear Previous Aliases"

Verify that you want to clear previous aliases by clicking on the OK button.

You have now cleared your previous aliases and these will not be able to be seen.
How To Set Custom Nicknames For Friends On Steam
If your friends are constantly changing their names and it is getting confusing to manage them all you can give accounts nicknames. This allows you to see exactly who you are playing with or communicating to at all times. Even if the user changes their name, the nickname you give them will stay the same. Follow the steps below to give a user a nickname.
Open the Steam application on your computer and login
Click on Friends & Chat in the bottom right hand corner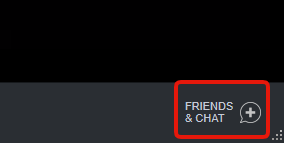 Click the dropdown arrow beside the persons name you want to give a nickname. Click on manage –> Add Nickname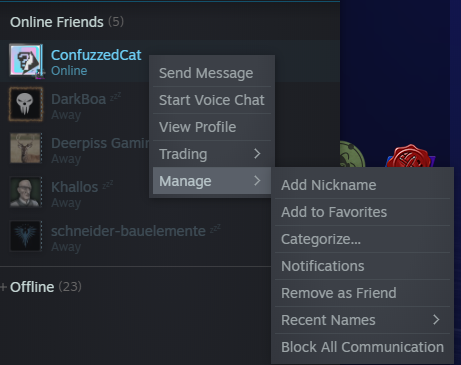 Here you can give a specific Nickname to this user. Click "Confirm" to save this users name.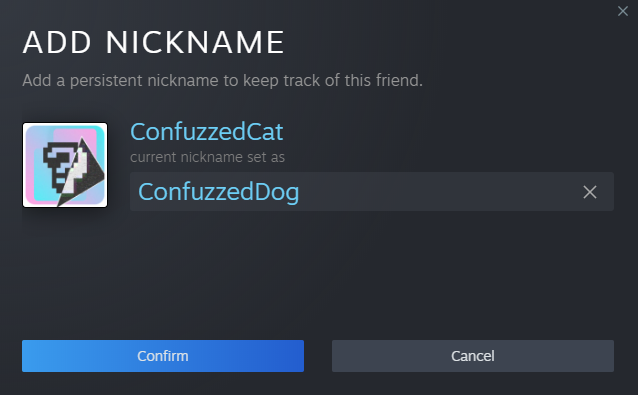 They will now appear on your friends list with the nickname you give them.
Frequently Asked Questions
Do Steam Charge You To Change Your Name?
No, steam do not charge you to change your name. It is completely free to change your name on the platform.
How Many Times Can I Change My Name On Steam?
There is no limit to how many times you can change your name on Steam. You may receive a cool down if you change your name too many times in a short period but after an hour or so you will be able to change your name again.
Can You Change Your Login ID on Steam?
No, your login ID cannot be changed right now. You will always login with the original ID that you created when signing up for the account. However this name is not displayed publicly anywhere so you don't need to worry about it being seen if you change your username.
Wrapping Up
That's everything you need to know about changing your name on Steam. If you change your name and don't want an old one visible on your profile, remember to clear your Alias. Now you can enjoy your new, fresh name. You finally got rid of the username you created when you were 10! Congratulations.