Stepping into the enchanting universe of the Wizarding World, you've set out on your magical journey in Harry Potter Magic Awakened. Whether you're a battle-ready wizard or a studious witch exploring the depths of arcane knowledge, your name is your identity – one that distinguishes you from the other wizards and witches.
But what if you didn't quite like the name you initially chose, or perhaps you've outgrown it? No need to fret! Harry Potter Magic Awakened, in a touch of practicality, allows you to alter your wizard or witch name without the need for creating a new account.
This guide will walk you through the easy steps of how to change your name in Harry Potter Magic Awakened. So, let's get started.
Changing Your Name Video Tutorial
Changing Your Name: The Prerequisites
Before diving into the process, it's essential to understand that changing your name in Harry Potter Magic Awakened isn't entirely free. You need to have a particular item at hand – the aptly named Name-Changing Quill. This item will cost you in-game currency: 500 Gems to be precise. Gems, being one of the in-game currencies, are primarily earned by grinding in the game.
This Name-Changing Quill can't be found in the shop. Instead, you'll be prompted to purchase one when you proceed with the name-changing process, only if you don't already have one in your inventory.
A Step-by-Step Guide to Changing Your Name
Now that we're acquainted with what's required let's delve into the step-by-step process to change your name in Harry Potter Magic Awakened: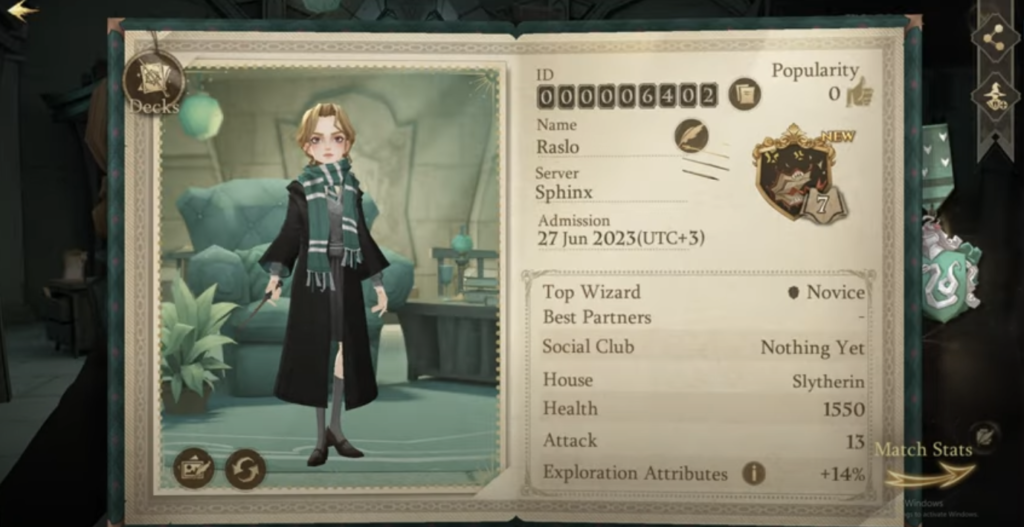 Open Your Knapsack: Look for the Knapsack button, positioned at the bottom-right of your screen, and tap on it.
Access Your Character Info Panel: From your Knapsack, tap into your Info panel. This will open up a book-like menu, displaying your character's avatar on the left and some information on the right side.
Find the Name Change Feature: You'll find a small quill/feather icon next to your name. This icon represents the feature to change your name.
Choose Your New Name: Tap the quill icon, input your desired new name and then tap the Quill icon at the bottom. If the chosen name isn't already taken by another player, you can proceed to confirm your choice.
Use The Name-Changing Quill: The Name-Changing Quill will be used up once you confirm your choice, and voila! Your new name will come into effect.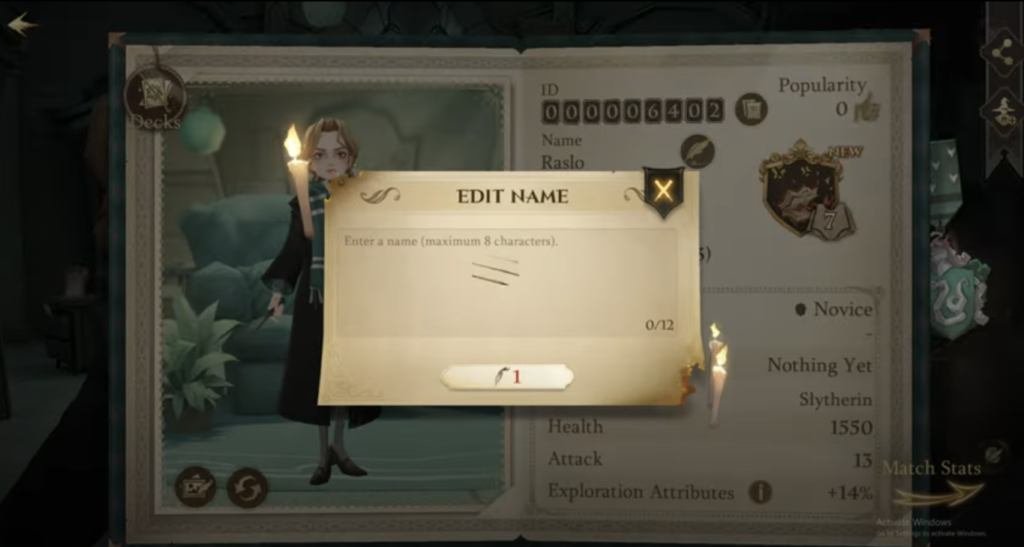 Remember, while changing your name in Harry Potter Magic Awakened will alter a fundamental aspect of your account, it won't change how the NPCs address you. The fully-voiced NPCs will not read your name aloud, but their subtitles will reflect it.
Tips for Name Changing
When you set out to change your name, consider the following tips:
Be sure about your new name before proceeding, as the Name-Changing Quill costs a substantial amount of Gems.
If you're short on Gems, try to accumulate them over time through gameplay.
Keep in mind that the name you choose should be unique. If the name is already taken, you'll need to come up with a different one.
By following the above steps and tips, you can smoothly change your name in Harry Potter Magic Awakened, allowing you to redefine your identity in this enchanting world. So go ahead, experiment with a name that resonates with your magical persona and enjoy the immersive experience of the Wizarding World.
Read More From Remeshed: