Diablo 4, the highly anticipated action role-playing game from Blizzard Entertainment, offers players an expansive world filled with countless items to collect and use. Among these items, some are sought after for their impressive stats, while others are desired for their striking appearances. To cater to players who want their characters to look great without compromising on their gear's effectiveness, Diablo 4 features the Transmog system. This guide will explain how the Transmog system works in Diablo 4, highlighting the process, available options, and any limitations.
Accessing the Transmog System in Diablo 4
The Wardrobe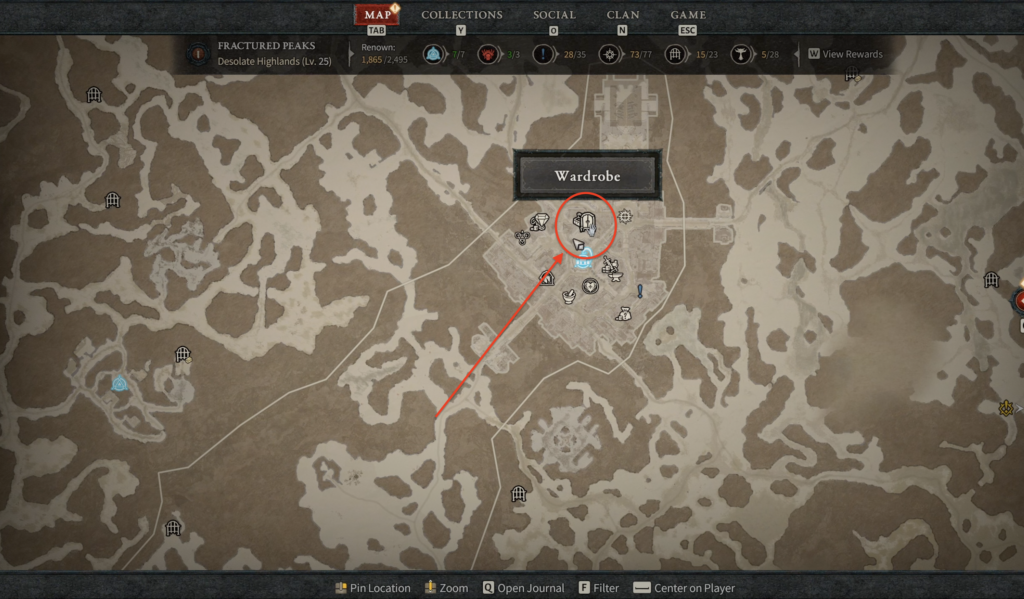 The Transmog system in Diablo 4 can be accessed via the Wardrobe, which is located in the Kyovashad inn. You will visit this city early in the game's campaign. The Kyovashad inn is in the Fractured Peaks, the main hub for this region, and you may also find the Wardrobe in other major cities throughout your journey.
Appearance and Wardrobe Tabs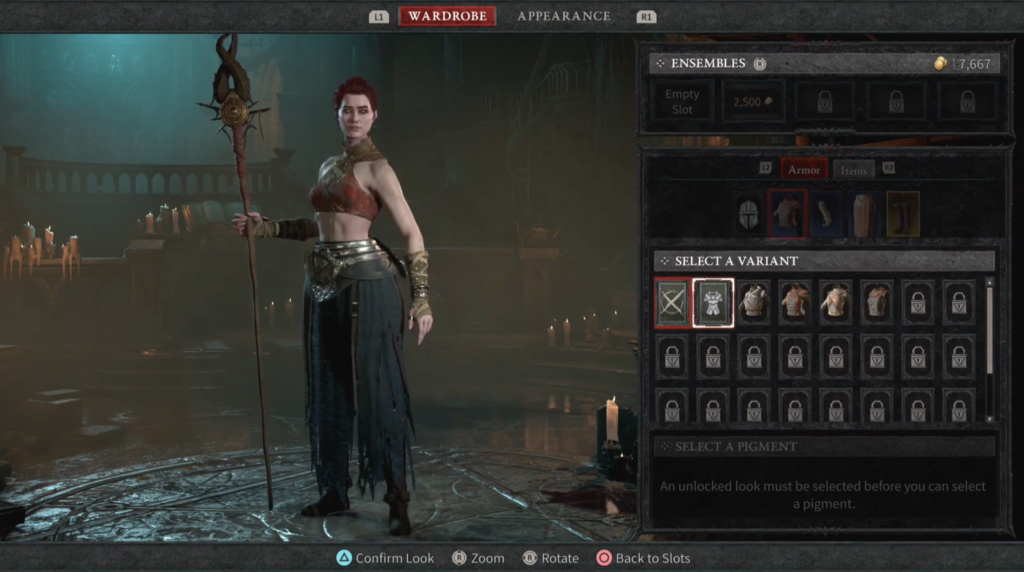 Once you have located the Wardrobe, you will notice two tabs: Appearance and Wardrobe. The Appearance tab is similar to the character creation interface where you can change your character's face and markings. The Wardrobe tab, on the other hand, is where you can make cosmetic tweaks to your gear.
You may also be interested in: What Do Health Orbs Do In Diablo 4
Using the Transmog System in Diablo 4
Salvaging Gear Pieces for Transmog Designs
To use the Transmog system, you must first collect various gear designs by salvaging unwanted gear pieces. When you hover over an item, you may see a "unlocks new look on salvage" message, accompanied by a pickaxe icon.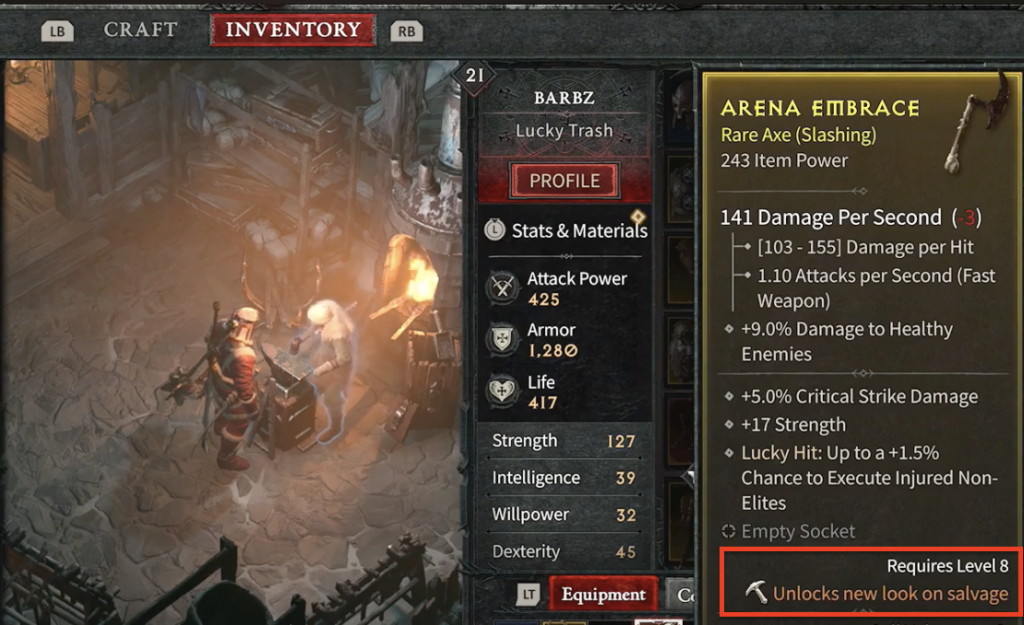 This indicates that salvaging the item will permanently save its design for future use in transmogrification. Make sure to salvage any unwanted gear pieces that have this icon to unlock new Transmog options.
Changing the Appearance of Your Gear
In the Wardrobe tab, you can change the appearance of your headgear, chest piece, gloves, leggings, boots, main hand weapon, and off-hand weapon. However, you can only select from the designs you have salvaged previously. In addition to changing the look of your gear, you can also choose a pigment or dye among those that are available to customize the color of your armor and clothing. Note that weapons cannot be colored using pigments.
Ensemble Section and Saving Cosmetic Loadouts
The Ensemble section in the Wardrobe tab allows you to select and save cosmetic loadouts or combinations. You can instantly change your character's gear appearance based on each saved setup, providing you with even more customization options.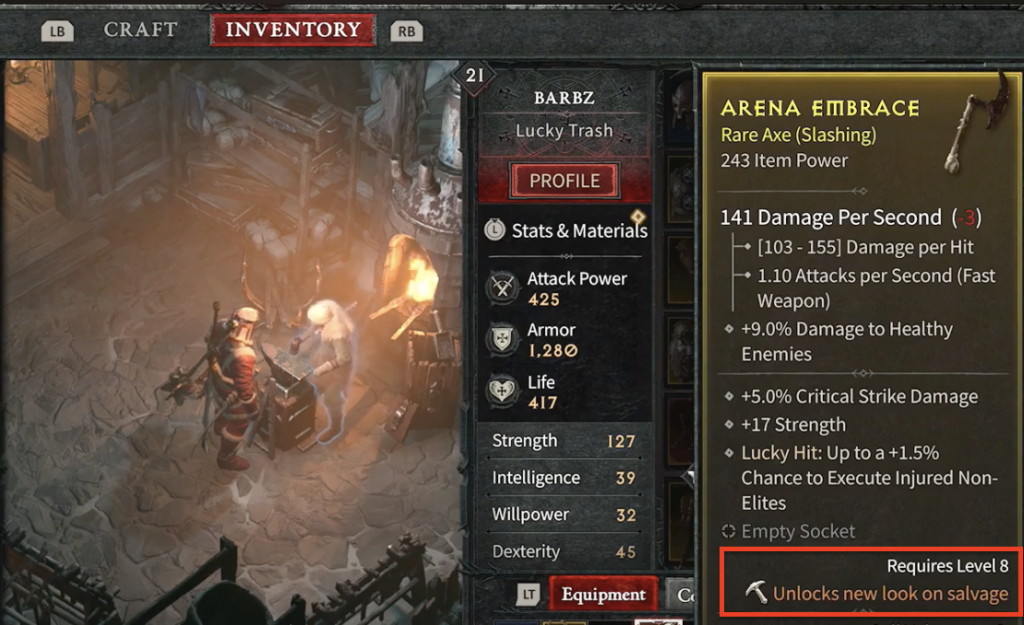 Once you have completed your desired changes, you can toggle a transmog's activation per slot through the inventory panel.
Transmog System Limitations
While the Transmog system in Diablo 4 offers a great degree of freedom to customize your character's appearance, there are some limitations. You can only transmogrify an item using the appearance of another item you have already obtained. This means that you cannot use a gear design you have never unlocked to change the look of your current gear.
However, once you have obtained a piece of gear at least once, its appearance will be available for Transmog permanently.
Wrapping Up
In conclusion, the Transmog system in Diablo 4 allows players to maintain an appealing character appearance without sacrificing their gear's effectiveness. By salvaging gear pieces, customizing appearances, and utilizing dyes and pigments, players can enjoy a unique gaming experience that combines both form and function.
Read More From Remeshed: