While Hogwarts Legacy is a pretty immersive game, it does come with its fair share of bugs that may undermine your magical experience. One such issue which has been circulating between the game's forums is the voice pitch bug which makes your character sound like a robot throughout the game.
If you've also been experiencing the same glitch, then you've landed on the right page, as we're here to solve exactly that!
How To Fix Voice Pitch Bug Hogwarts Legacy
To fix the voice pitch bug in Hogwarts Legacy, you'll need to revert the Pitch Slider in the game's settings back to normal. You can find the Pitch Slider by going to the Settings of the Hogwarts Legacy and then navigating to the Audio Settings. To reset the Pitch Slider back to its default settings, simply adjust it in the middle; this should immediately fix the issue.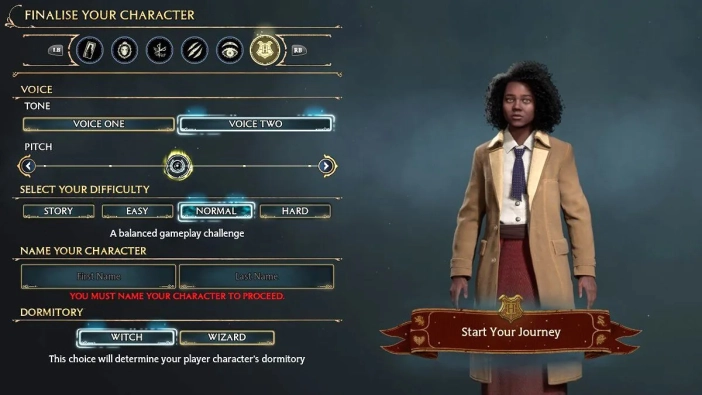 However, you'll notice that even if you reset the Pitch Slider and then change it back to the settings you had before, you might still get the voice pitch bug again. That is because there's no permanent fix to this problem, and hopefully, a patch will be deployed to fix the glitch in future updates.  
What Is The Voice Pitch Bug In Hogwarts Legacy
Hogwarts Legacy allows you to customize the voice pitch of your character to the way you like it. While creating a character in the game, you are given a choice to adjust their voice with two voice tones. However, those two tones may not be enough for some players; hence the devs have added a voice pitch feature that allows you to make your character's pitch high or low according to your preference.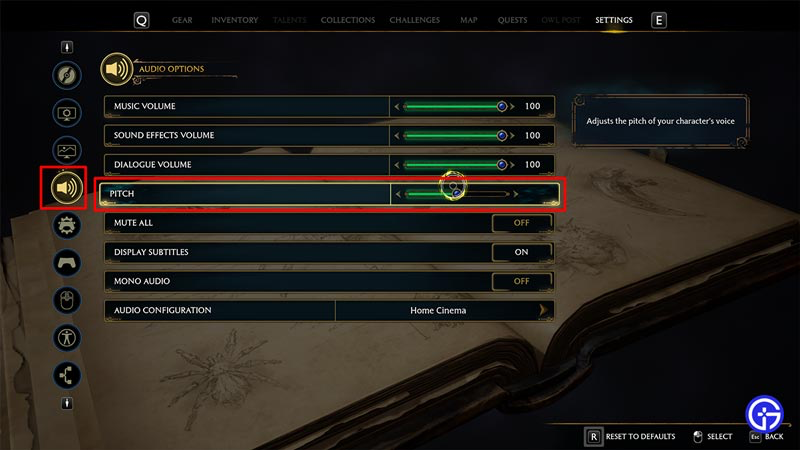 However, sometimes you might come across a glitch that basically makes the protagonist's voice sound all robotic. This can be pretty annoying, especially since there is a myriad of cutscenes in the game where the main character has to speak repeatedly.
Conclusion
All in all, the voice pitch bug, which makes your character's voice sound robotic, is pretty irritating. While there's no permanent fix for the bug yet, sooner or later, there will be one. Until then, you could try the method we've stated above to fix the issue. If you've been facing other bugs, such as a black screen or on-launch crashes, refer to our articles. 
Read More From Remeshed: