Hogwarts Legacy has arrived in all its glory and people are absolutely loving the game. However, like the release of any huge game, there are always a few bugs here and there. Many people have been reporting that they are running into a connection glitch.
If you want to link your online account to claim rewards, you will need to be connected to the servers. Here's how you can get connected.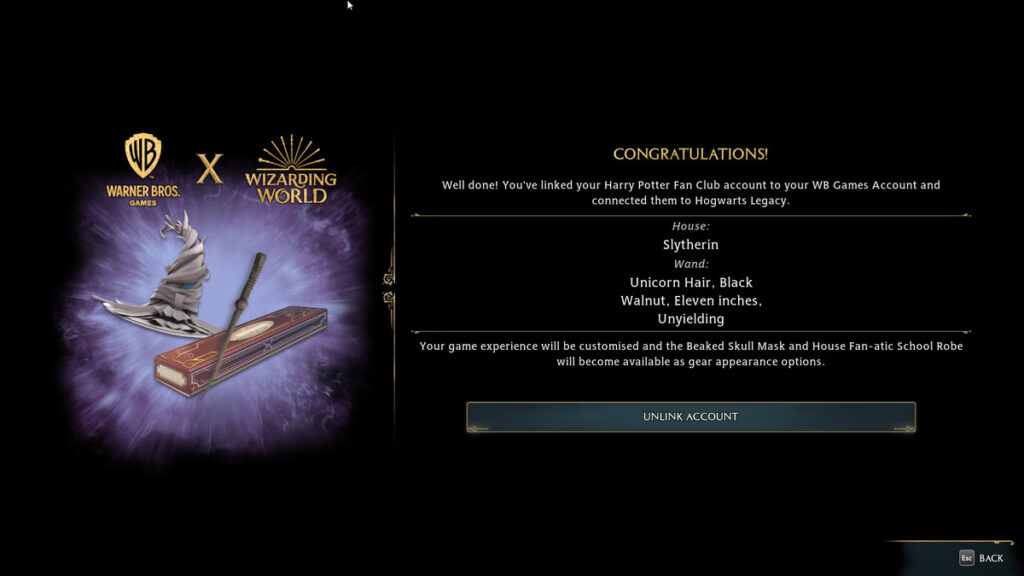 Fix Hogwarts Legacy Unable To Connect To WB Games Online Services Fix
There are a number of reasons you may not be able to connect to the online servers. The most likely issue is that the servers are currently overloaded. Hogwarts Legacy has been an extremely popular game and the servers have gone down multiple times as a huge amount of players try to link their online accounts.
WB games made an official statement on the issue:
"With so many players jumping into Hogwarts Legacy at launch, we've experienced some issues with account linking due to the high demand. Our teams quickly worked to resolve the issue and account linking should be functioning again. You will need to fully close and relaunch the game to claim your rewards. Thanks for all your patience!"
As you can see they state to fully close the game and relaunch it to get connected to the servers and claim your rewards.
If you are still not able to connect after doing this, you will unfortunately just have to wait it out until the servers die down. Once the game has been launched for a few weeks these problems should start fading away.
Do I Need To Link My Account To Play?
No, you do not need to link your account to play the Hogwarts Legacy. You can skip this step and jump right into the game. You will be able to collect your rewards at a later time when the servers are less overloaded.
If servers are down for maintenance or they are having an outage WB Games will usually update on Twitter. Give them a follow @WBGames to stay up to date with all the latest news.
There is also a slight chance that it is your own internet connection is down. If that is the case, reset your router and boot the game back up. If your connection has come back online you should now be able to connect your account.
Wrapping Up
That's all we currently have on fixing the "Unable to connect to WB Games Online Services". Hopefully, we helped you to get into the game and finally claim those rewards for your character.
If your playing Hogwarts Legacy make sure to check out some of our other articles below.
Read More From Remeshed: