Flash Party, the fascinating fighting game featuring over 20 unique fighters and cross-platform compatibility, has been gaining popularity for its immersive gameplay and stunning graphics. With the recent release of the Stardust Warrior version, there are brand new opportunities to enhance your gaming experience with exciting and exclusive rewards. To do this, one needs to understand and leverage the power of Flash Party codes.
What are Flash Party Codes?
Flash Party codes are unique strings of text that offer players in-game bonuses, including currency, chests, and various other rewards. These codes are designed to unite the gaming community by facilitating shared experiences and enhancing gameplay. They are often released to commemorate new game updates or events, making them a hot topic for gaming enthusiasts.
Flash Party Codes for July 2023
This month, we've discovered a set of active Flash Party codes that promise some cool benefits in the game. Below are the codes you can use right away:
NEWBATTLE
NEWSHOP
PARTYPASS
To ensure these codes are active, make sure to redeem them promptly. They might be time-limited, and as we've seen in the past with codes like SUMMERPARTY and MYSTIQUET, they can expire.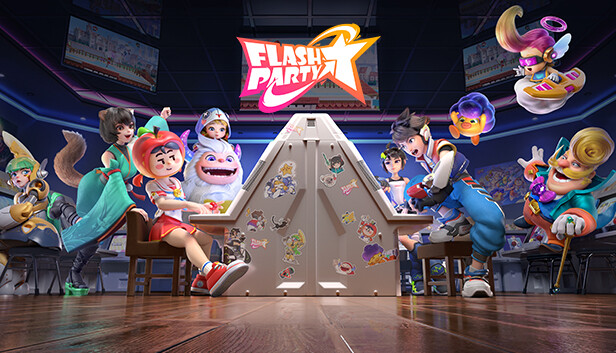 How to Redeem Flash Party Codes
Here's a step-by-step guide on how to redeem your Flash Party codes and claim the cool rewards they offer:
Open Flash Party on your iOS, Google device, or PC.
Navigate to the game's settings.
Select the "exchange code" option.
Enter your code and confirm to receive your reward.
If you follow these steps and the code doesn't work, it's likely that it may have expired or has already been redeemed.
Stay Updated with Flash Party Codes
To get the most out of your Flash Party gaming experience, it's essential to stay updated on the latest codes. You can do this by frequently checking gaming guides, joining online gaming communities, following the official social media channels of Flash Party, and exploring event planning websites.
Pre-registering the game on Google Play or adding it to your Steam Wishlist can also earn you additional rewards. These are great ways to not only stay updated with the latest game features but also to ensure you're always ready to claim the newest and best rewards on offer.
Wrapping Up
The exhilarating world of Flash Party is always evolving, with fresh content and exciting opportunities to enhance your gaming experience. Make sure to redeem these codes promptly and enjoy the exclusive rewards they offer.
Remember, the key to becoming a master Flash Party player is not only to excel at fast-paced combat and challenging gameplay but also to take advantage of these codes and the edge they offer. Happy gaming!
Read More From Remeshed: