The recent release of Hogwarts Legacy has also given birth to a number of bugs in the game, one of them being a black screen when Hogwarts Legacy is launched. While that can be annoying for users who've waited long enough to enjoy the game, we're here to aid you by recommending a handful of simple fixes that hopefully resolve the issue.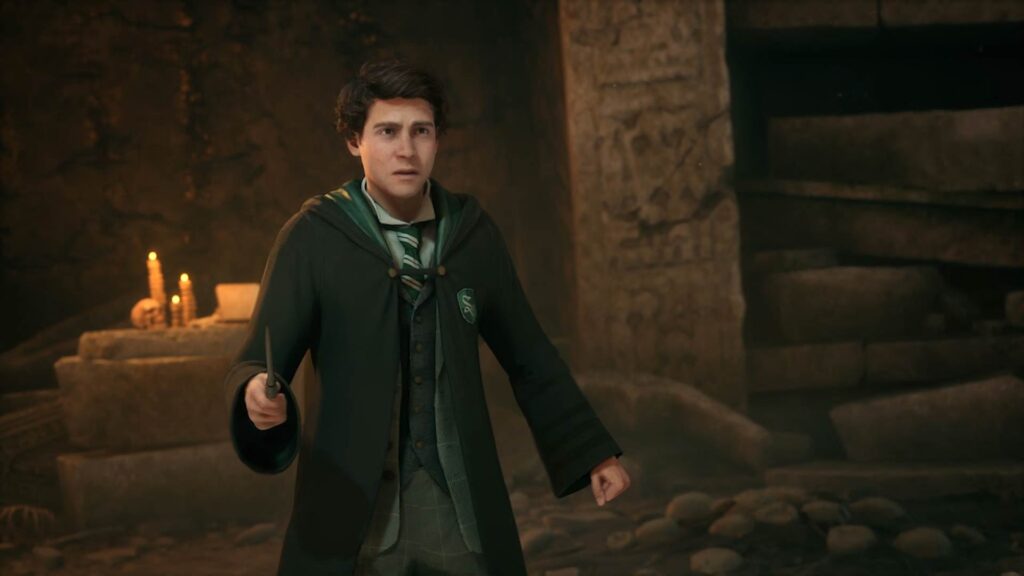 7 Fixes For Black Screen In Hogwarts Legacy
The black screen issue that you're facing in Hogwarts Legacy is just a bug that can be resolved by tinkering a little here and there with your PC settings. So there's no need to freak out. Sit back, take a deep breathe and try some of these fixes that we're mentioning:
1. Let The Game Run
Some users have reported that the black screen usually disappeared after they waited for a couple of minutes (the max we heard was 20 minutes) while the game was launched. This probably isn't a hardware issue but is a software compatibility problem that lies in the game. 
We don't think WB intended to launch the game with such an issue, and it's only natural for such open-world games to face some sort of bugs at launch. So don't worry, the glitch will be fixed sooner or later with a short patch being released by the devs.
2. Restart Your PC And Hogwarts Legacy
You'll have an idea about how many problems this trick must have fixed for gamers all around the world, so why not try it? Restarting your PC usually reboots all the software programs that might be conflicting with the game, resolving them and fixing the black screen issue for you. If that doesn't work, try restarting Hogwarts Legacy and see if that solves the issue for you.
3. Verify Hogwarts Legacy Files
If the oldest trick in the book doesn't fix your problem, maybe verifying the integrity of your latest Hogwarts Legacy will. There's a chance that a couple of graphic drivers got corrupted during installation, and verifying the files on Steam might be able to spot the issue and then download all those necessary files for you again. 
If you don't know how to verify files on Steam, follow these steps:
Right click on Hogwarts Legacy in your Steam library.
Click on Properties.
Next, select Verify Integrity Of Game Files. Then Steam will verify all the files, and if some are missing, it will install them correctly this time.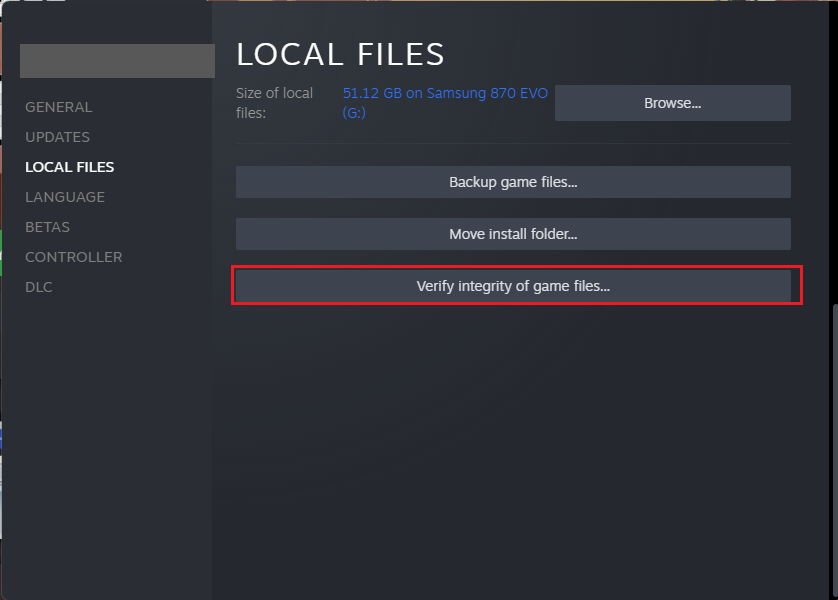 4. Update Graphic Drivers
It's possible that the black screen issue you're experiencing could be due to outdated graphics drivers. You can check and update your drivers based on the hardware you have – Nvidia, AMD, or Intel.
Nvidia also tweeted recently that they released a driver update that would make Hogwarts Legacy run more optimally. Try downloading them and see if it fixes the issue for Nvidia users. If not, the best course of action, in this case, would be to wait until the shaders load correctly.
5. RAM Shortage
There's a chance that Hogwarts Legacy might be showing off a black screen since it isn't able to load due to not enough RAM being allocated to the game. The devs recommend 16GB RAM for Hogwarts Legacy, so if you have anything less than that, it will cause issues such as frequent black screens. 
If you do have 16GB RAM, we recommend going to your Task Manager and shutting down any unnecessary programs that might be hogging up memory on your PC.
6. Clear Shaders Cache
The black screen problem when launching Hogwarts Legacy might be due to the game's shaders loading incorrectly, but you can try to fix it by clearing the shader cache. Here's what you need to do:
Open Disk Cleanup using the Windows Search Box.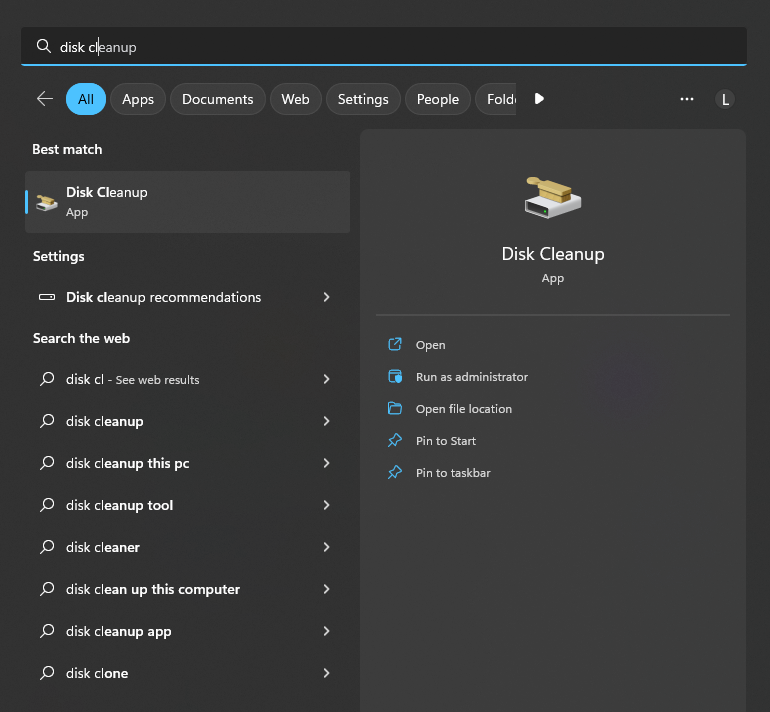 Find the disk that your DirectX shaders are stored on, usually, this is the C drive.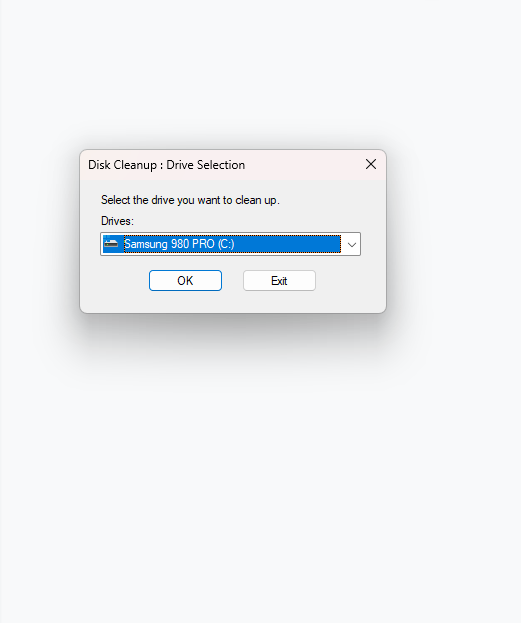 Locate and delete the DirectX Shader Cache.
After clearing the cache, you can try launching Hogwarts Legacy again. The game may take longer to load than usual as shaders will be generated for the first time, but it should be a more effective solution in the long run.
7. Adjusting Graphic Settings
Many games, including Hogwarts Legacy, have a tendency to automatically detect your system specifications and choose the highest graphics setting by default. Although you may meet the minimum system requirements for the game, it doesn't mean that the graphics settings won't put an excessive strain on your GPU and CPU.
If you are able to access the game's display and graphics settings, make sure to adjust them accordingly. However, if you encounter the black screen issue upon launching the game, it may prevent you from accessing these settings.
Therefore, you can alternatively try opening the game in Windowed Mode since it puts less load on your GPU and CPU. Then, once the game loads up, you can tinker with the graphics settings as per your PC's requirements.
We have put out a guide on the best graphics settings for Hogwarts Legacy.
Conclusion
To put it in a nutshell, Hogwarts Legacy throwing a black screen upon launch is more likely to be a bug in the game since it's recently released. We hope with the help of our fixes, you will be able to bypass it and enjoy the magical realm in all its glory!