In the captivating realm of The Legend of Zelda: Tears of the Kingdom, the art of brewing elixirs is a skill of utmost importance for every player. One such vital concoction that bolsters your in-game performance is the Fireproof Elixir.
This special drink provides a critical buff known as the Flame Guard, ensuring your character is impervious to the scorching dangers of the fiery environment. But how do you make this elixir?
Fear not, for this guide will shed light on the intriguing process of brewing the Fireproof Elixir, making your journey through the Eldin Canyon and Eldin Mountains a cinch.
How To Brew Fireproof Elixir
To brew fireproof Elixir you will need to collect Fireproof Lizards or Smothering Butterflies and brew them with Monster Parts at a cooking pot.
Video Guide
Key Ingredients for the Fireproof Elixir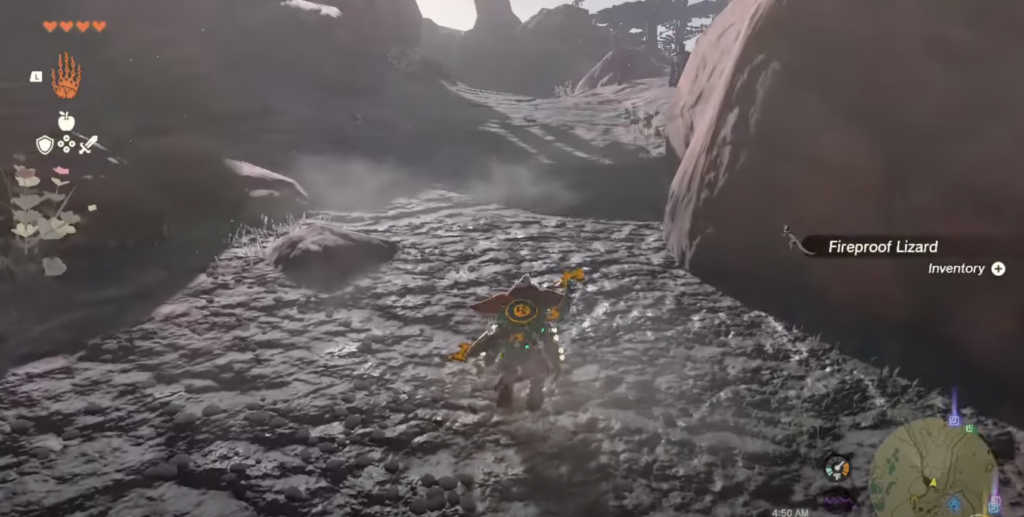 The secret to the Fireproof Elixir lies in its key ingredients. You will require either a Fireproof Lizard or a Smotherwing Butterfly. These key ingredients imbue the elixir with its flame-resistant properties. Alongside, you'll need a Monster Part, a seemingly morbid yet essential ingredient for all elixirs.
Fireproof Lizard and Smotherwing Butterfly
Fireproof Lizards, as the name suggests, are well adapted to fiery environments, and they dwell primarily in the Eldin Canyon and Eldin Mountains. The same applies to the Smotherwing Butterflies. They flutter about the Eldin Canyon and Gerudo Highlands, their beautiful yet fire-resistant wings serving as the essential component for the elixir.
Monster Parts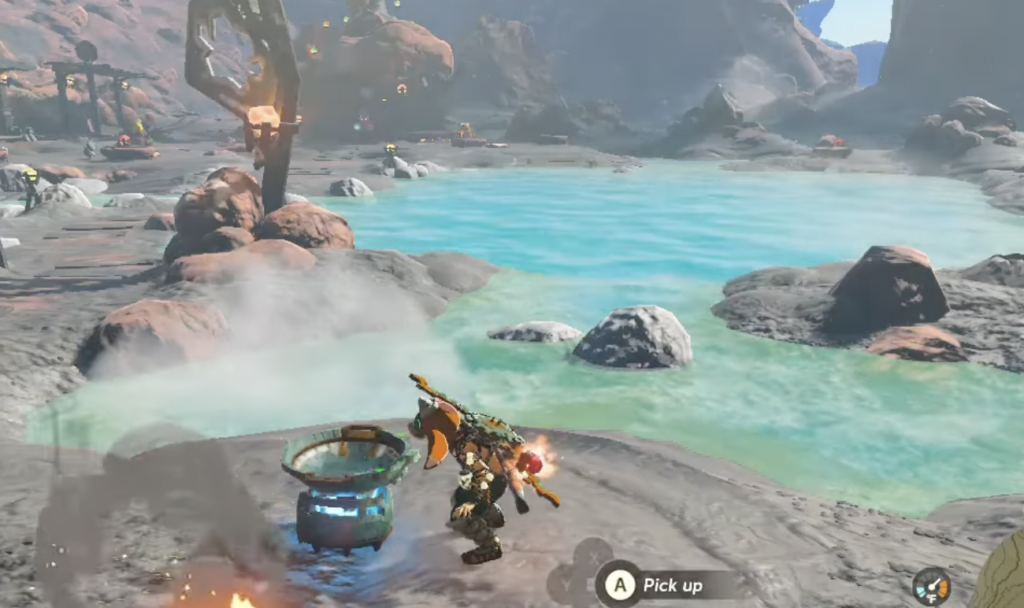 Monster parts are a staple in all elixir recipes. The corpses of defeated monsters often yield these, transforming from an ominous sign of battle into an essential catalyst for your cooking pot.
The Brewing Process
With the ingredients at your disposal, it's time to brew your Fireproof Elixir. The process is pretty straightforward and intuitive.
First, approach your Cooking Pot. You will then need to combine either a Fireproof Lizard or a Smotherwing Butterfly with a Monster Part. It doesn't matter which monster part you use, as long as it is indeed a monster part. Add these ingredients to the pot, and voila! You have successfully concocted the Fireproof Elixir.
The Power of the Fireproof Elixir
Once consumed, the Fireproof Elixir grants your character the Flame Guard buff, allowing them to navigate through perilous fiery terrains without taking damage. This buff is particularly useful when exploring areas like the Eldin Canyon and Eldin Mountains, known for their extreme heat and flame-related hazards. The elixir's effects might just be the difference between survival and a game-over.
In conclusion, mastering the art of elixir brewing in The Legend of Zelda: Tears of the Kingdom is a must for every serious gamer. With this guide, you can now fearlessly venture into even the most infernal regions of the Kingdom. So don your chef's hat and start brewing the Fireproof Elixir because the kingdom waits for no one, and every adventurer needs to keep their cool amidst the flames.
Read More From Remeshed: