Fire Type Pokémon are popular choices among players due to their fierce appearance and powerful attacks. As a trainer, it is essential to understand the strengths, weaknesses, and resistances of Fire Type Pokémon to build an effective strategy.
This comprehensive guide will help you make the best decisions when facing off against these fiery opponents.
Fire Type Pokémon Weaknesses
Fire Type Pokémon are weak against three types:
Ground-Type Advantage
Ground-Type moves are an excellent way to defeat Fire-Type Pokémon as long as they aren't paired with Flying-Type or have the Levitate ability. Some powerful Ground-Type moves to use against Fire-Type Pokémon include:
Bulldoze
Earthquake
Earth Power
Sand Attack
Rock-Type Advantage
Rock-Type Pokémon can quickly defeat Fire-Types with moves like Rock Slide, Stone Edge, and Rock Tomb. This advantage becomes even more significant if the target is a Fire and Flying-Type Pokémon, such as Talonflame, Ho-Oh, or Charizard.
However, beware of Fighting-Type moves common among Fire-Types or powerful Grass-Type moves like Solar Beam.
Water-Type Advantage
Water-Type moves are the most obvious weakness for Fire-Type Pokémon. They can easily counter Fire-Types with moves like Surf, Hydro Pump, Aqua Tail, and Brine. Additionally, Water-Type Pokémon resist Fire-Type attacks, making them an ideal choice for battling Fire-Types.
Fire Type Pokémon Resistances
Fire-Type Pokémon are resistant against the following types:
Fire
Grass
These types deal only half damage to Fire-Type Pokémon, so avoid using them if possible. Instead, consider dual types like Lombre (Water/Grass) or Aurorus (Rock/Ice) that have a co-type that can be super effective against Fire.
Dragon-Types can also resist Fire-Type moves, which can be useful in defensive situations.
Best Counters for Fire-Type Pokémon
Rock and Water Pokémon are the top choices for countering Fire-Type Pokémon. Ground-Types can also be helpful, but since they are not resistant to Fire-Type moves, you should monitor their HP closely.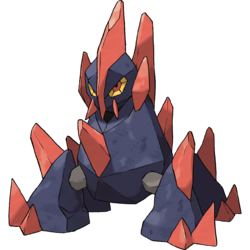 Some suggested Pokémon to use against Fire-Type opponents include:
Gigalith (Rock)
Rockruff (Rock)
Omastar (Rock/Water)
Geodude (Rock/Ground)
Squirtle (Water)
Kingler (Water)
Quagsire (Water/Ground)
Drednaw (Water/Rock)
Sandslash (Ground)
Sandacobra (Ground)
Rhydon (Ground/Rock)
Dealing with Dual Fire-Type Pokémon
Dual-Type Pokémon, like Charizard (Fire/Flying), can be more challenging to counter. In this case, the best strategy is to use a Rock-Type move, as it is super effective against both Fire and Flying types. The resulting 4x damage can potentially knock out the opponent in one hit.
Wrapping Up
Understanding Fire-Type Pokémon weaknesses and resistances is essential to building a strong strategy. By utilizing Ground, Rock, and Water-Type Pokémon and their respective moves, you can effectively counter these fiery opponents.
Always remember to consider the type matchups and choose your Pokémon wisely to ensure victory in your battles.
Read More From Remeshed: