Earning Galleons in Hogwarts Legacy can be quite the challenge, especially if you're new to the game. The need to acquire a substantial amount of money to purchase materials, gear, and recipes can be overwhelming. Luckily for you, we're here to share some handy tips on how you make some quick cash in Hogwarts Legacy.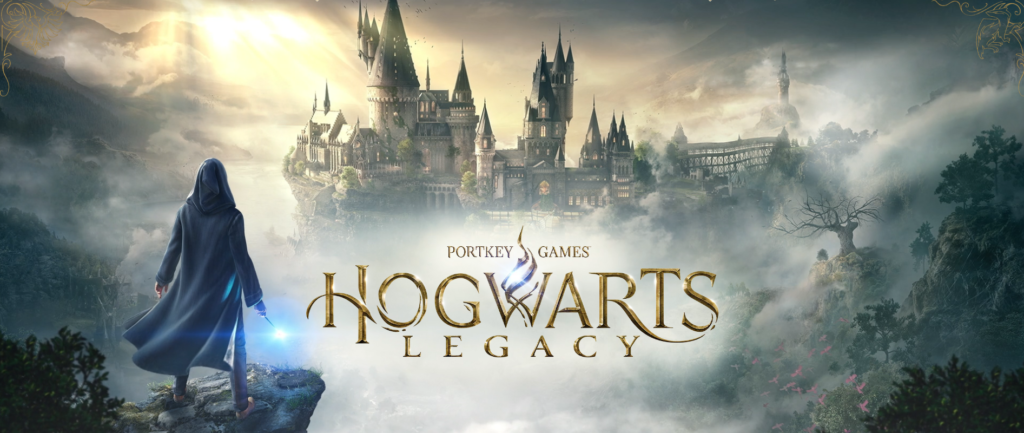 What Is The Fastest Way To Make Money In Hogwarts Legacy
The fastest way to acquire money in Hogwarts Legacy is to sell your unused gear, loot chests, as well as selling beasts, including Mooncalfs and Puffskeins. Another way you can make more money is by opening up your own shop where you can sell items at a greater profit. 
Keep reading as we delve into these methods in more detail so that you can easily acquire Galleons and save a lot of your precious time. 
1. Sell All Your Unused Gear
One effective method to earn money in the early stages of Hogwarts Legacy is to sell surplus gear that you don't basically need. You can find an abundance of robes, hats, scarves, and gloves scattered throughout Hogwarts and the surrounding areas, often in chests or as quest rewards. Keep swapping out your old gear for the pieces with the best stats.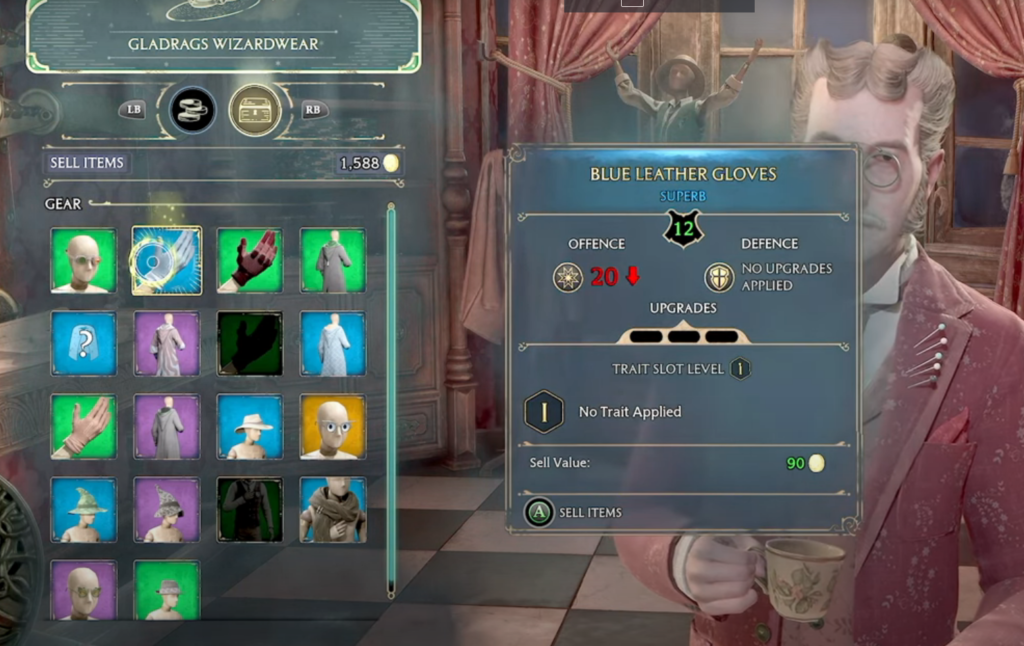 When your gear slots are full, visit the vendors to sell the excess gear. The best part is that you can sell gear to any vendor, regardless of what they specialize in. For instance, you can sell gear at Ollivanders, even though the shop focuses on wands.
The rarity of the gear determines the amount you can get from selling it, which ranges from 60 to 200 Galleons. Therefore, a single visit can easily fetch you around 1000 Galleons on average. Completing Merlin Trials and receiving associated rewards can provide more gear slots and earn you more cash by selling gear.
2. Loot Chests
Although you won't earn a significant amount of money from each Loot Chest, this is another effortless way to earn some extra income without having to spend any of your precious coins or wander too far from your path.
You can find the eyeball chests, known as Disillusionment Chests, scattered around Hogwarts and Hosmede. Each chest rewards you with 500 Galleons, so once you find them all, you can make a quick and easy profit.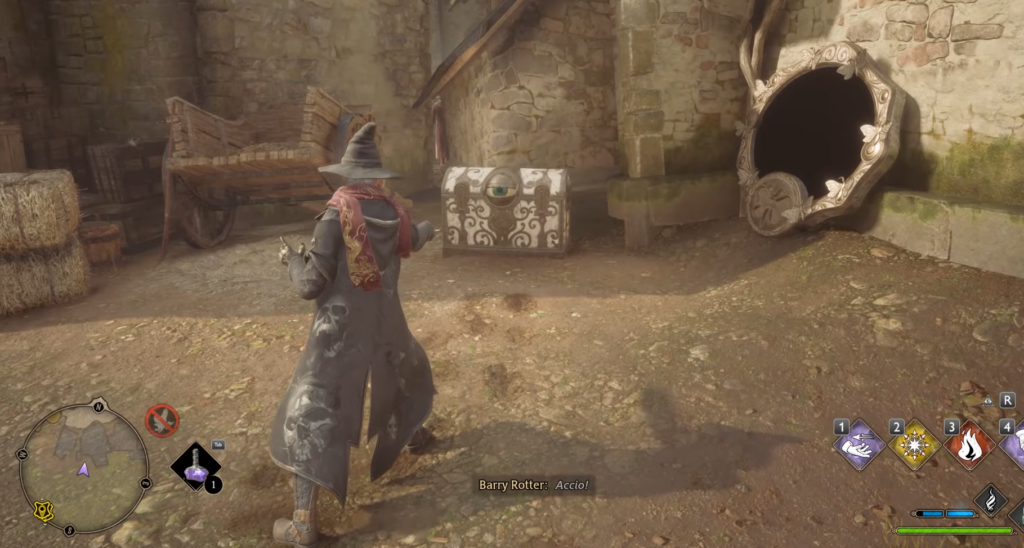 While some of the other chests contain unique rewards, such as the House Chest, others offer a small monetary reward. So to make some easy money without going out of your way, keep your eyes peeled for chests.
3. Sell Beasts
Another simple method to earn quick and easy Galleons is by selling beasts at Brood & Peck. Breeding such animals ensure a steady source of income without spending too much. The best creatures to breed for profit are Mooncalfs and Puffskeins due to how effortless they are to catch and the decent amount of money they generate.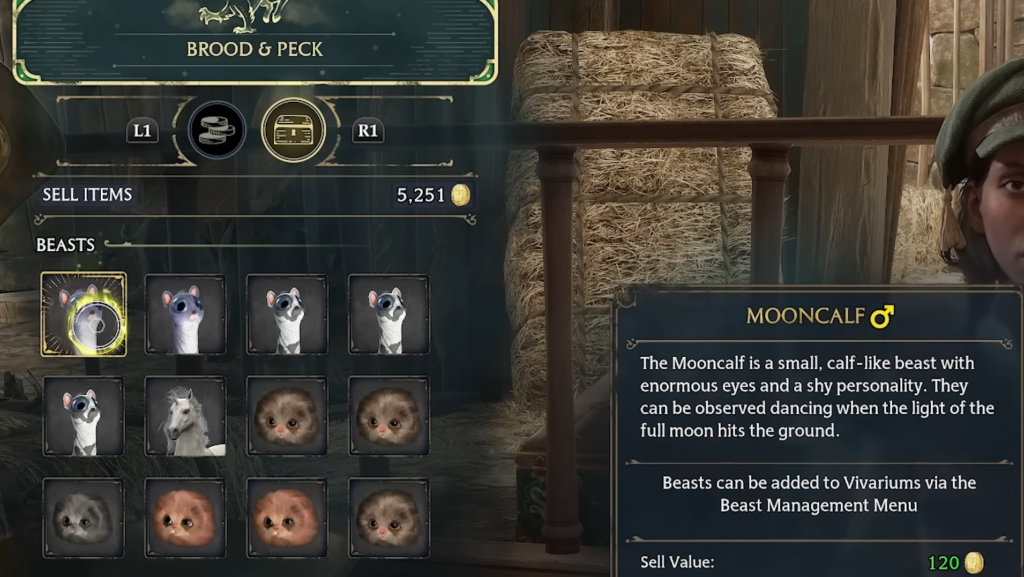 However, to unlock the Vivarium and breed these animals, you'll first need to unlock the Room of Requirement. Once you have access to it, simply catch some cute Mooncalfs and Puffskeins, and you're well on your way to endless riches.
To give you an idea of how lucrative this method can be, each Puffskein can fetch 120 Galleons, meaning you can easily earn up to 1,200 Galleons in less than an hour. These creatures respawn every in-game day, so you can repeat the process to keep making money.
4. Open Up Your Own Shop
While this is also another way you can earn money in the game, it requires you to invest some Galleons from your side as well. As you progress through the game, you'll eventually come across a house-elf named Penny in Hogsmeade.
She will offer you a unique opportunity to purchase a vacant shop from her master, Cassandra Mason. The quest, called Minding Your Own Business, enables you to establish your very own shop.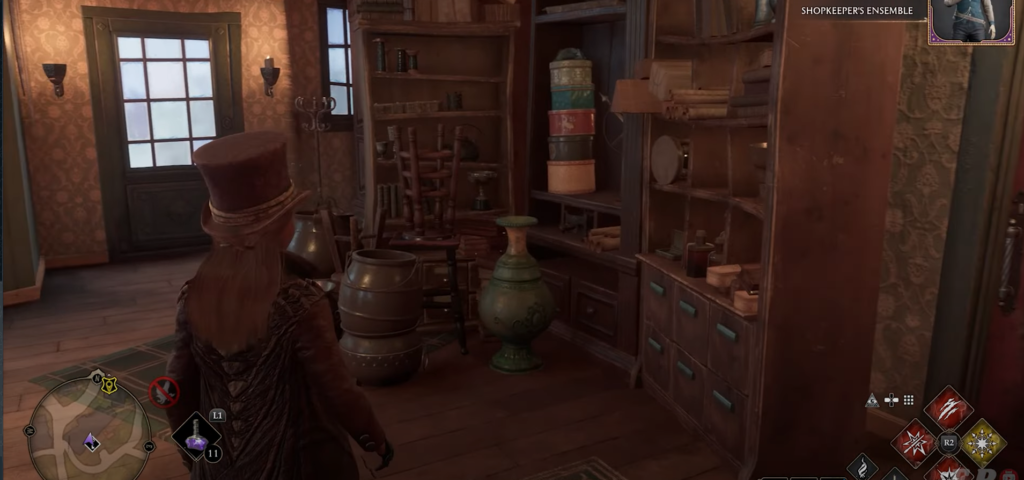 While the shop comes with a hefty price tag of 1,500 Galleons, it allows you to sell your items at a higher price. However, before you can start trading, you'll need to navigate through a series of puzzles in the depths of the shop involving a mischievous poltergeist. 
Once you've successfully set up the shop, you can interact with Penny to mark gear items for sale. Selling your items at your shop yields a higher profit than selling them directly to a merchant. For instance, well-appointed items can fetch 66 Galleons instead of the standard 60 Galleons.
Wrapping Up
That sums up our article on the fastest ways you can make money in Hogwarts Legacy. While the whole mechanic of amassing wealth in Hogwarts Legacy is generally slow-paced, we hope our guide will help you to get your hands on some quick money as you progress through the game's storyline. 
Read More From Remeshed: