Within the magnificent landscape of "The Legend of Zelda: Tears of the Kingdom," there lies an exciting multitude of items and resources that can significantly aid you on your journey.
Among these are unique and highly versatile consumables known as elixirs. While some players might overlook these magical mixtures, those who leverage their power will find they are potent problem-solvers, conferring advantages such as elemental resistance, increased stamina, and even the unexpected ability to scale slippery surfaces.
This guide will focus on the Electro Elixir, a returning favorite from "Breath of the Wild" and its role and recipe in "Tears of the Kingdom."
What is the Electro Elixir?
The Electro Elixir is a craftable consumable item that brings a substantial advantage to players by granting electrical resistance when consumed. This becomes particularly useful when engaging with electrified enemies or venturing into stormy, lightning-prone areas of the game's vast world. Its functionality is similar to its "Breath of the Wild" counterpart, making it a familiar boon for returning players.
Ingredients Required For Electro Elixir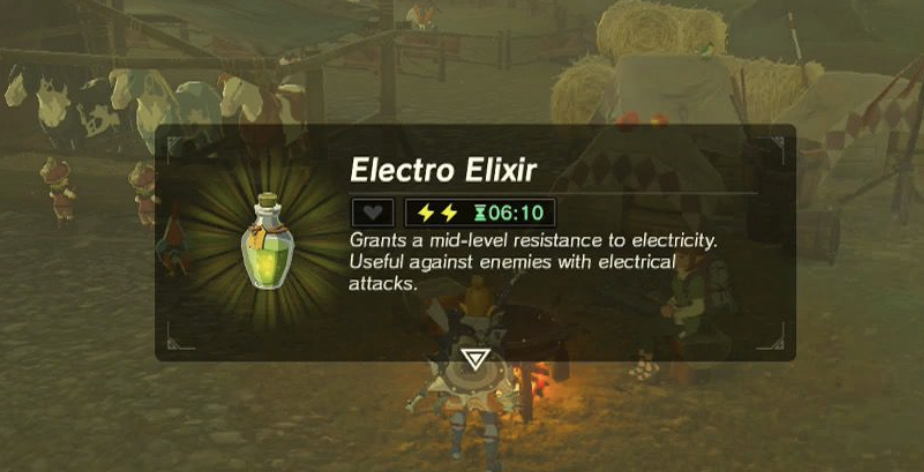 You will need the below ingredients to craft the Electro Elixir.
Monster Parts
The first element you'll require are Monster Parts. Monster Parts can be obtained from vanquished foes and don't need to be from a specific monster – any will do.
Bugs – Electric Darner/Thunderwing Butterfly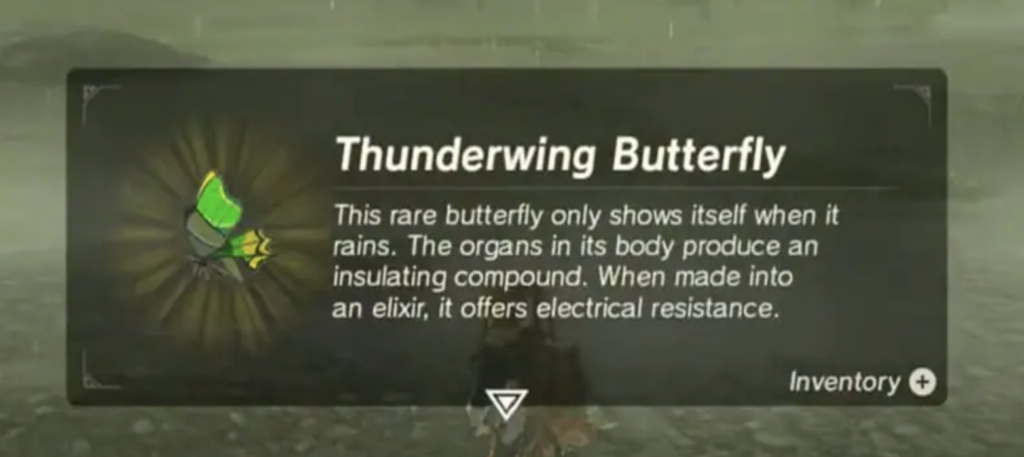 The second key ingredient for the Electro Elixir is Electric bugs such as the Electric Darner or Thunderwing butterfly. These are most likely to be found in the Thunderhead Isles, Faron Grasslands or West Necluda.
Crafting the Electro Elixir
Once you have the required ingredients, it's time to craft the Electro Elixir. Find a cooking pot and select Monster Parts and Electric bugs from your inventory. This will allow you to create this Electro Resistance Elixir.
Remember, the more potent the electric properties of your ingredients, the stronger the resulting elixir will be, making it last longer or providing a more significant boost to your electrical resistance. So, always be on the lookout for rare and powerful electric ingredients throughout your journey in the game.
Making the Most of the Electro Elixir
The Electro Elixir shines brightest when used strategically during your exploration of "Tears of the Kingdom." Before engaging with any enemy known for its electric attacks, consuming an Electro Elixir can mean the difference between victory and defeat.
Furthermore, should you find yourself traversing an area with frequent thunderstorms, this elixir will help prevent Link from becoming a lightning rod. The smart usage of this elixir can ensure your journey through the game is smoother and less interrupted by shockingly unfortunate incidents.
Conclusion
When used wisely, the Electro Elixir proves to be a powerful ally in Link's quest, proving once again that a good adventurer uses every tool at their disposal. So, don your chef's hat, gather your electric ingredients, and start brewing to unlock the power of the Electro Elixir.
Read More From Remeshed: