Upon arriving at Liurnia of the Lakes in Elden Ring, players will run into a charming NPC, Rya, who acts as a scout for the Volcano Manor. That said, players will notice Rya's distress about a stolen Necklace, which she asks them to recover. However, sleuthing out the thief that has her Necklace can be tricky given the complex plains of Liurnia and its enemies.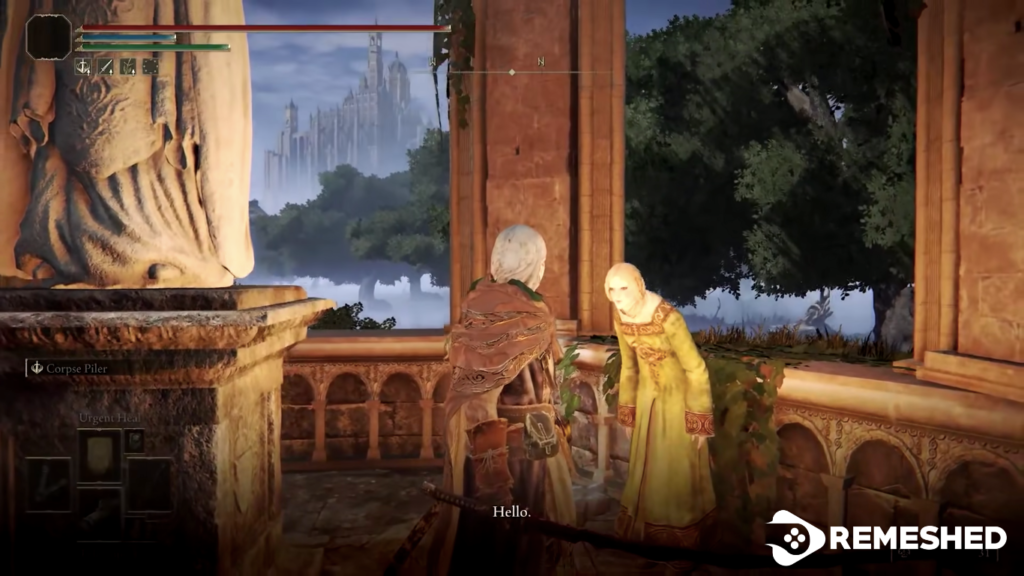 If you're struggling to find Rya's Necklace, a key item in Elden Ring, which is needed to proceed in her questline, look no further! This guide has got precisely what you're looking for.
Rya's Liurnia Location In Elden Ring
You can come across Rya stationed under a gazebo, exactly east of the Scenic Isle Site of Grace, where you meet Patches for the second time. Right next to the Gazebo is a Bird's Eye Telescope; if you see it on your way, you're on the right path. Once you're close to her, she'll start calling out to you for help.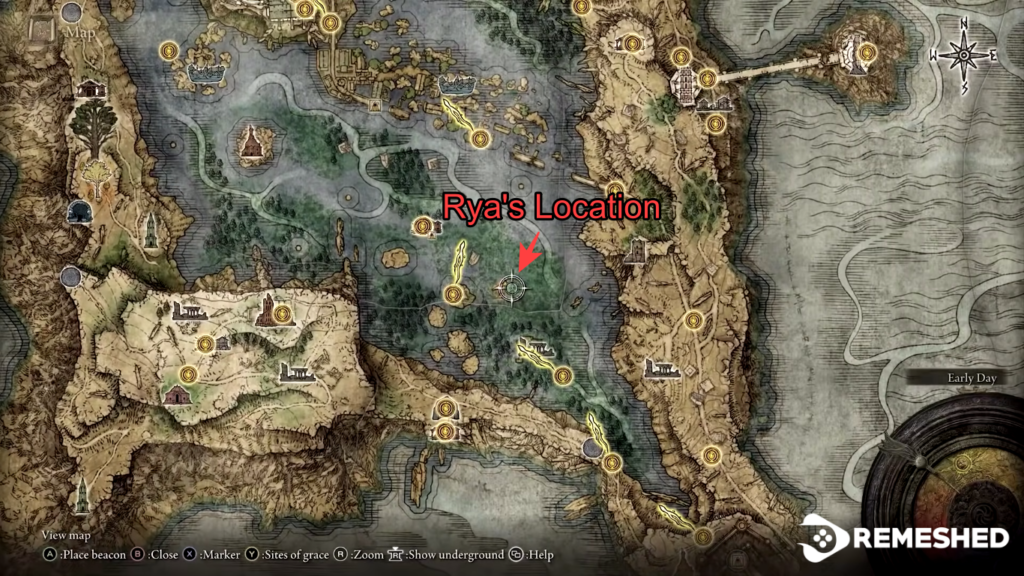 That said, interact with her and exhaust every bit of her dialogue. She'll then ask you to retrieve the stolen Necklace if you select Hear the request option.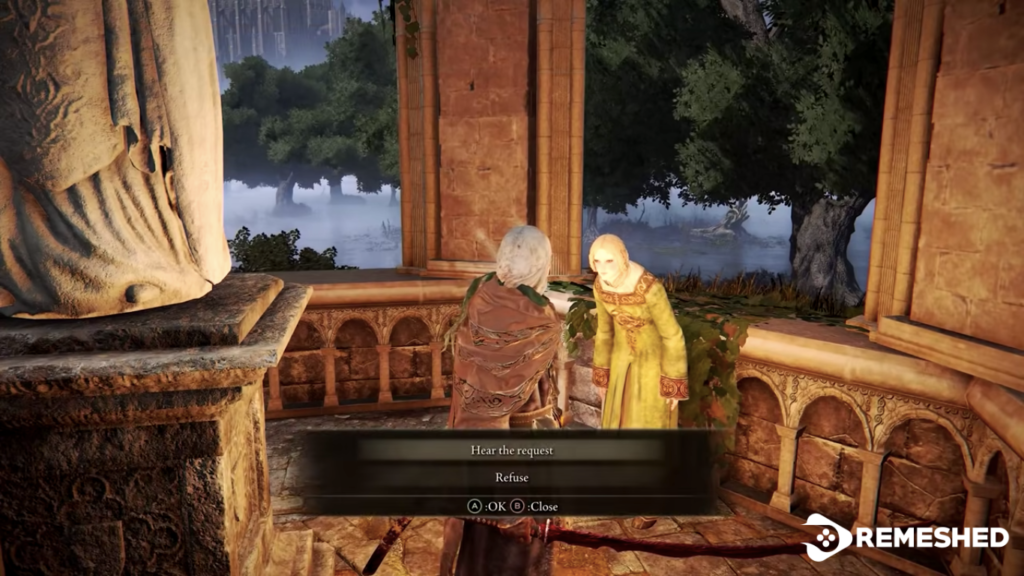 Where To Find Rya's Necklace In Elden Ring
The thief Blackguard Big Boggart — Tarnished like us — holds Rya's Necklace near the Boilprawn Shack. You can find the Boilprawn Shack if you keep heading northwest from Rya's gazebo. However, we recommend making your way north from the Scenic Isle Site of Grace, which is a far more straightforward way of reaching it than the former.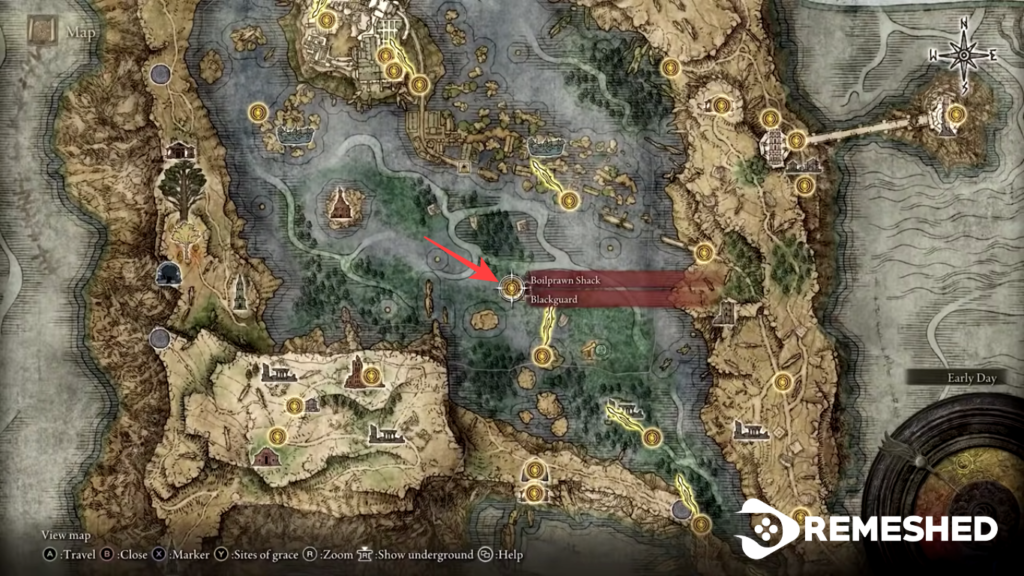 Once you reach the dilapidated hut, quickly rest at the Site of Grace beside it to reset the Giant Crayfish on your trail, which can aggro Blackguard nearby. After that, speak to Blackguard, and he'll hand over the Necklace for 1000 Runes; consider consuming some Golden Runes if you're short of Runes.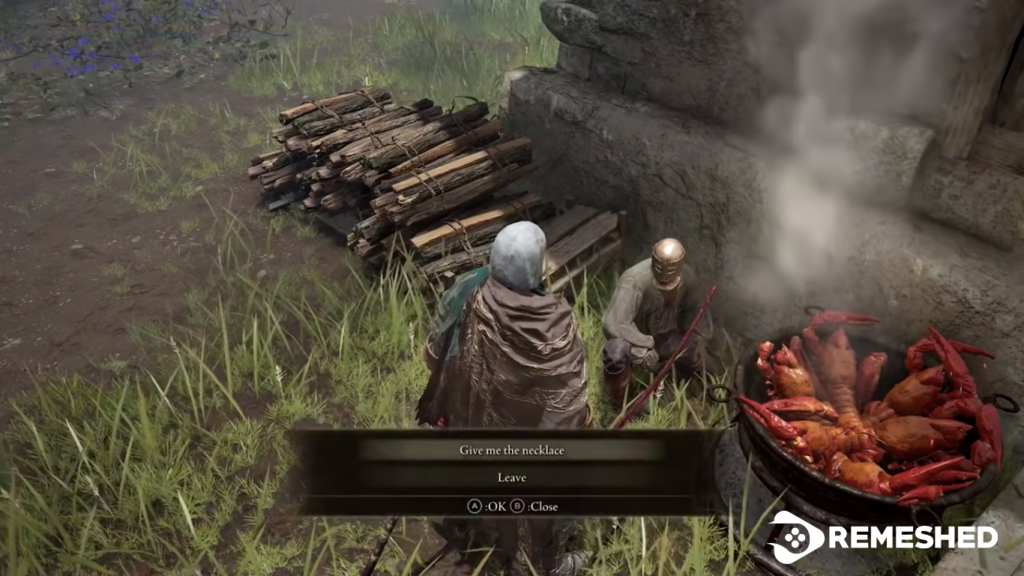 On the other hand, you can also choose to kill Blackguard, but this will lock you out of his quest, which is worth seeing to completion. It's also worth mentioning that if Rya relocates to another location without meeting her in Liurnia, you'll also lose access to Blackguard. With all that said, grab the Necklace, and hand it over to Rya, who rewards you with the Volcano Manor Invitation.
Another thing to keep in mind is that the Volcano Manor Invitation will help you reach the gates of Volcano Manor, and believe us, it's a painful journey if you leg it. Upon arriving at the Atlus Plateau for the first time, you'll see Rya, to whom you'll have to return the invitation. She'll then teleport you straight to the nearest Site of Grace inside the manor.
Final Thoughts
Rya has quickly found a place in the hearts of many Elden Ring players as their favorite NPC, which is understandable given her intriguing questline. Her introductory task involves retrieving her lost Necklace, which also opens up Blackguard Big Boggart's quest. Hopefully, you'll find it with ease using this guide.