Following Irina's passing, a fresh NPC emerges close to the Lake-Facing Cliffs site of grace situated in southern Liurnia, beyond the exit of Stormveil Castle. This character goes by the name of Hyetta and asks you to find Shabiri Grapes. If you're having trouble finding these grapes, dive into our article as we explain to you where they are.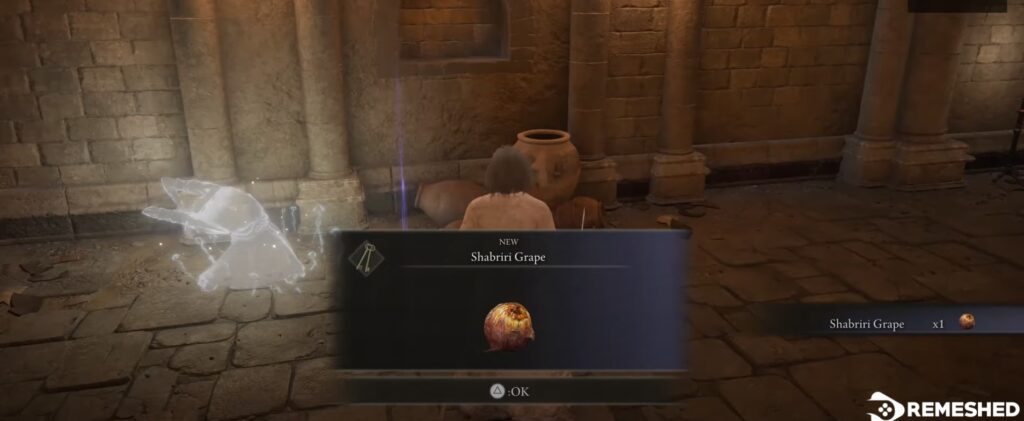 Location 1: Stormveil Castle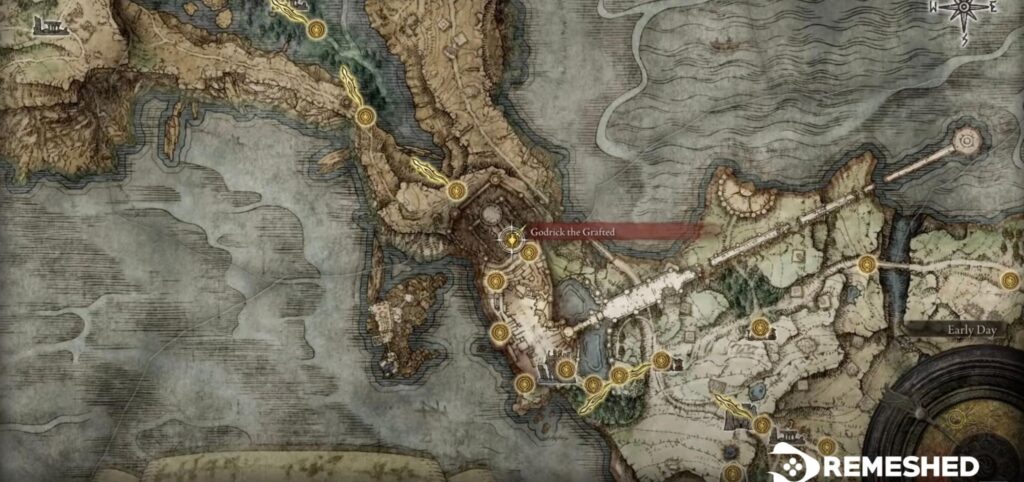 The first Shabriri Grape in Elden Ring can be found inside Stormveil Castle. To locate it, you must navigate through Godrick's throne room and follow the pathway leading to the starting cliffs of Liurnia. 
Upon going down near the exit, you should proceed to the opposite wall of the doorway, where you will encounter a ghostly figure. The grape can be obtained by looting the item next to the apparition, rewarding you with the first Shabriri Grape in Elden Ring.
Location 2: Purified Ruins
The second Shabriri Grape in Elden Ring is hidden within the Purified Ruins located in the southeastern region of Liurnia. To reach this area, you should travel north on the Liurnia Highway and make a left turn after passing through large debris. You must then explore the Purified Ruins in Elden Ring until you locate an underground entrance barricaded with wooden planks.
Breaking or attacking the boards will grant you access to a stairwell going down. Upon entering the crypt below, you can find the second Shabriri Grape in Elden Ring along with the Two Finger Heirloom inside a chest. 
Location 3: Liurnia of the Lakes
The third and last Shabriri Grape in Elden Ring can be found on the far western edge of Liurnia of the Lakes. Just a little north of the Minor Erdtree, you will come across the Revenger's Shack along with a Site of Grace.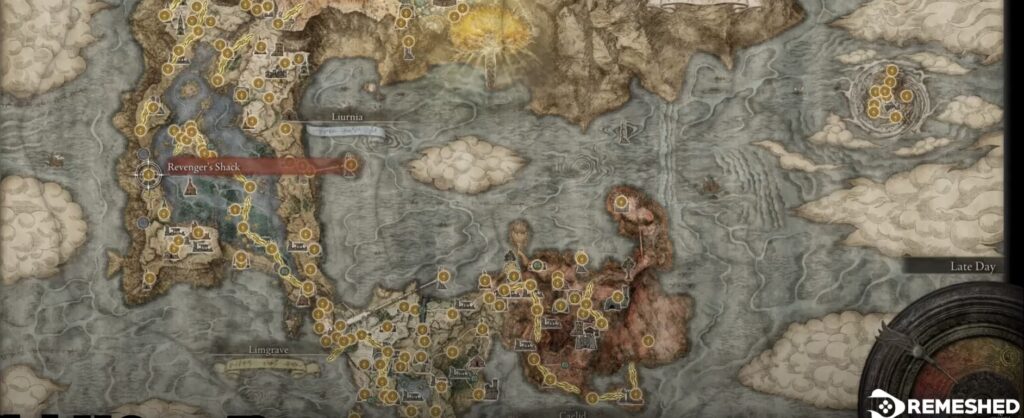 You should rest at the Grace and scavenge the bodies inside the dilapidated cottage. Within a few moments, Edgar the Revenger will invade the player's world and must be defeated to obtain the final Shabriri Grape in Elden Ring.
Final Thoughts
That sums up our article for today on how to find all the Shabiri Grapes. Elden Ring has a pretty vast and massive map that can make things tricky especially if you're trying to find objects on the map. We hope you'll be able to find these grapes in no time with the help of our short guide.
Read More From Remeshed: