We all love a good first-person shooter or an intriguing puzzle game, but what if you want to experience something different and enjoy a wide world full of things to discover? In that case, you have an extensive selection of open-world games that are exactly like that – enthralling and full of wonder.
Games like Skyrim and Fallout are wonderful in the sense that they provide you with everything an open world has to be, and we're here to shed some light on other titles that are extremely good choices if you want a new experience after playing either of those games.
The rest of this list will cover some of the best games like Skyrim and Fallout based on how well they fit into the open-world genre, as well as give you a brief overview of what each game has to offer.
The Best Games Like Skyrim And Fallout
Elden Ring
Right at the beginning, we have one of the most promising and best games of 2022. Elden Ring is the newest game released by FromSoftware, a studio well-known for producing some of the best and most difficult games on the market.
You've probably heard of Bloodborne, Sekiro: Shadows Die Twice, and the Dark Souls trilogy; well, Elden Ring can be considered the culmination of all those games and everything that makes them brilliant. You play as Tarnished warrior drawn to The Lands Between in search of Grace and the power of the Elden Ring.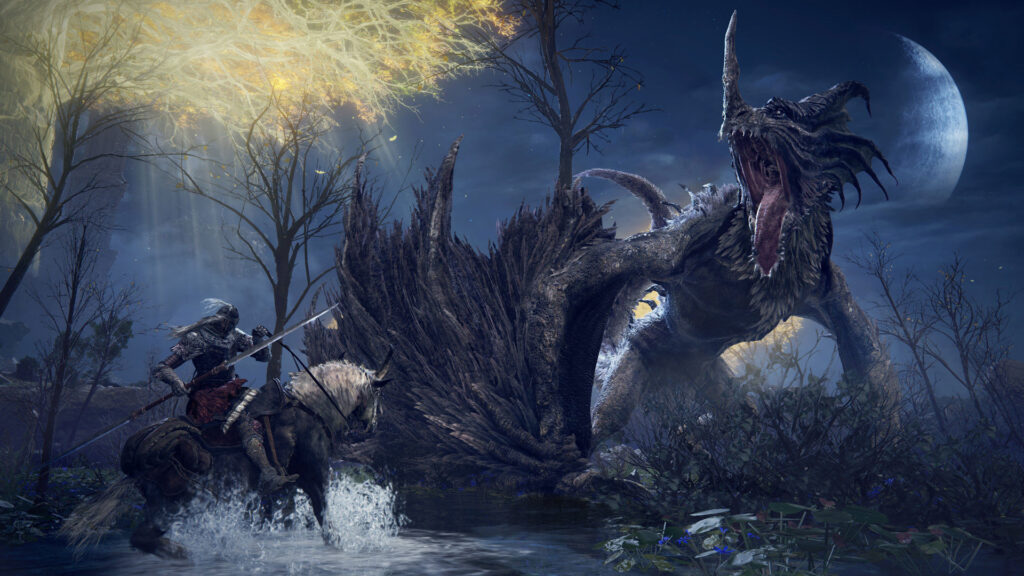 Your search will take you to many different places in the world brimming with life and danger as the Elden Ring was destroyed, its shards belonging to extremely powerful demigods that you have to defeat in order to put it back together. There is an incredible amount of content in Elden Ring and it is one of the best games you can play at the moment.
Horizon Forbidden West
Horizon Forbidden West is the sequel to the 2017 hit, Horizon Zero Dawn. Both of the games are set in a dystopian world where civilization has been reduced to nomadic tribes that have to forage and survive against the mechanical beasts that have taken over the land.
This game features Aloy, the protagonist of the first game as she embarks on a journey west to figure out why a plague is wiping out people and machines alike. When it comes to the combat and general gameplay, you can expect the same core mechanics with some improvements and new additions to make this game more fluid and optimized.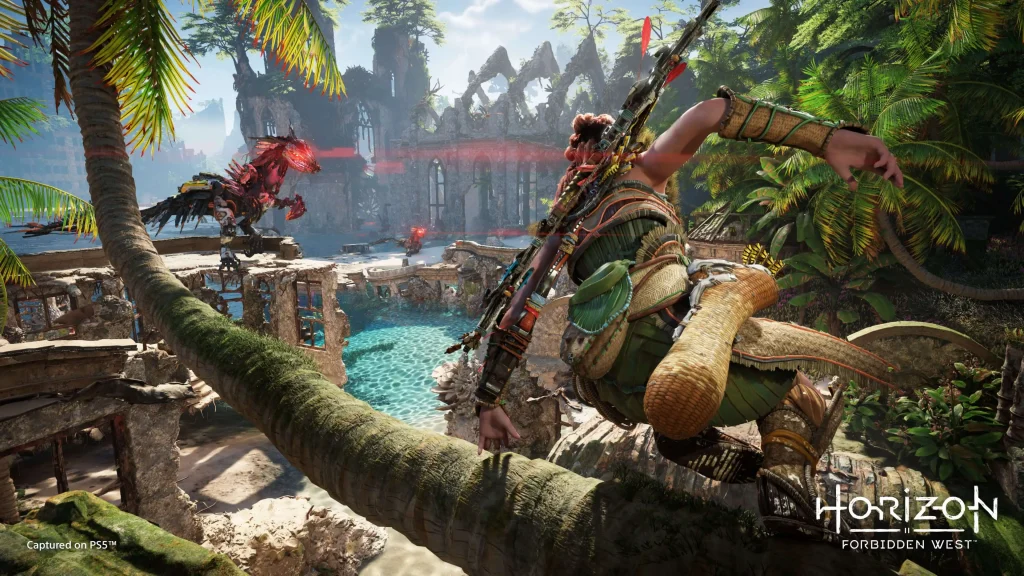 Since it is one of the newest games to come out in 2022, the graphical quality is off the charts with massive improvements to the 2017 predecessor. Overall, the game is excellent for any players that are looking to experience a vast open world with many things to offer.
Red Dead Redemption 2
Now we have a game that has a fantastic and appealing setting for any fan of cowboys and westerns out there. Red Dead Redemption 2 is set in 1899, a time when outlaws and cowboys would roam the United States in search of loot and people to steal from.
Your story follows one such outlaw, Arthur Morgan. He is a notorious outlaw known to associate with the Van der Linde gang in heists and other illegal activities. The gang is falling apart because the time of outlaws is coming to an end, so they try to pull one last massive heist so they can die as rich men.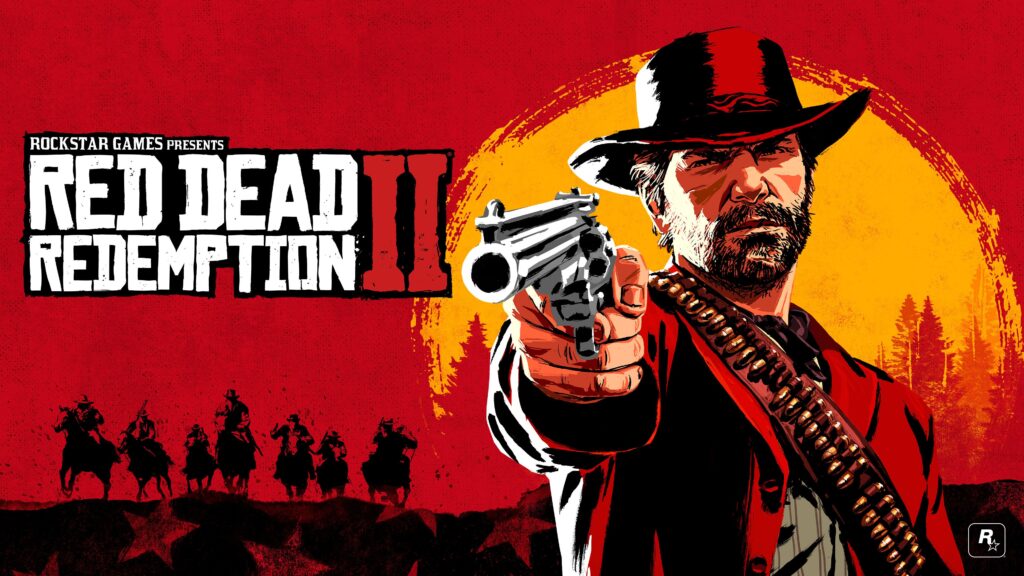 Arthur Morgan helps them with this, and most of the gameplay is centered around the heist and other similar activities. Of course, you do not have to follow the story directly since the game is open-world and features many side quests for you to do to improve your gear and progress alternative story arcs. Red Dead Redemption 2 is a phenomenal game that you should absolutely play.
Assassin's Creed Valhalla
We have to be honest with you. The Assassin's Creed games have taken a dramatic shift when it comes to their general theme and it is difficult to consider them the same as they were in the golden age of Assassin's Creed games. However, just because something is different does not mean that it is bad.
The newest installment of this series alters some of the general ideas of the series and gives it a greater sense of scale. When we used to assassinate important political characters, we now command armies and do battles with Norse gods.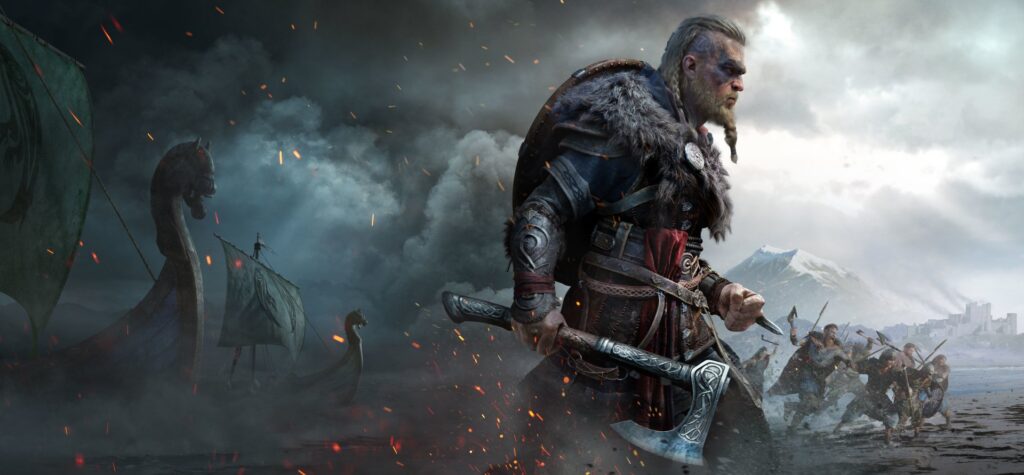 While it is different, the game still makes for a fantastic experience that is more than worth playing. There are some new mechanics as well as a myriad of different weapons to use so you can tailor your approach to your playstyle and do whatever you want.
Another plus is the next-gen graphics that include massive amounts of eye candy and improve the overall experience. Overall, we would highly recommend this game to anyone looking for an open-world experience that switches up the mold.
The Witcher 3: Wild Hunt
Ah yes, the game you think of when it comes to open-world games. The Witcher 3: Wild Hunt is based on Andrzej Sapkowski's novels and follows the titular protagonist of the series – Geralt of Rivia, The White Wolf.
The main story follows Geralt as he scours the continents looking for Cirilla, his ward, and a special child born of Elder Blood. She has incredible potential, something that spectral beings called The Wild Hunt to know and mean to seize, so it's a race against time to find her before they do.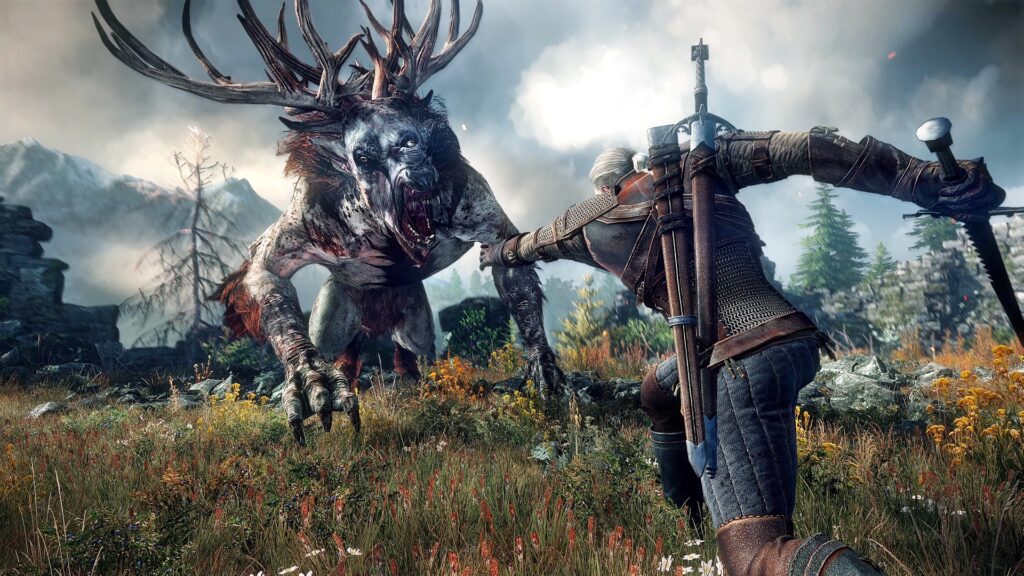 Since it is an open-world game, you are free to go anywhere you want and do side quests, hunting various monsters and helping people… for a price. Something that you can appreciate about this game if you're a fantasy buff since all of the creatures of the Witcher universe bring a considerable vibrance of life to the world.
To face them properly, you have to explore anything you can and upgrade your gear. In short, you always have to be ready. The Witcher 3 is arguably the best open-world game to choose if you're just starting the genre.
The Legend Of Zelda: Breath of the Wild
When it comes to classic games that are amazing every time they are released, the Zelda series takes the cake. The Legend of Zelda: Breath of the Wild is fantastic in every sense of the word as it takes you on an epic adventure across Hyrule to defeat the evil Ganon.
Link is the protagonist, just as he is in every game, and he has even more capabilities than ever before. Since it is set in an open world, you have more ways of traversing the environment such as climbing, paragliding, swimming, and much more.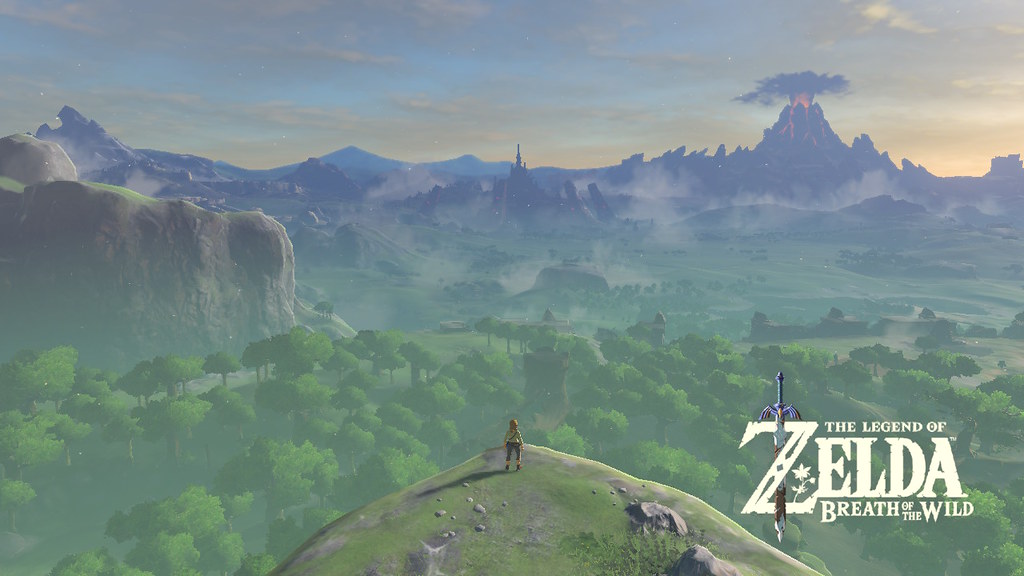 All of these modes of mobility come together to create a fluid experience that is both rewarding and satisfying, something that we look for in the best open-world games.
Other than that, you can expect the same level of action and combat as in any other of the Zelda games, but with enough updates to the quality to make it a fresh, modern experience.
Kingdom Come: Deliverance
Now we come to a very complex game that has many of the classic conventions of the open-world genre. It is set in medieval times and follows the story of Henry, a young man who has just lost his parents and means to avenge them.
It's a classic story of revenge and the hero's journey to strengthen himself in order to accomplish his goals. The game has classless role-playing elements so you can choose the combat type that most suits your play style and roll with that.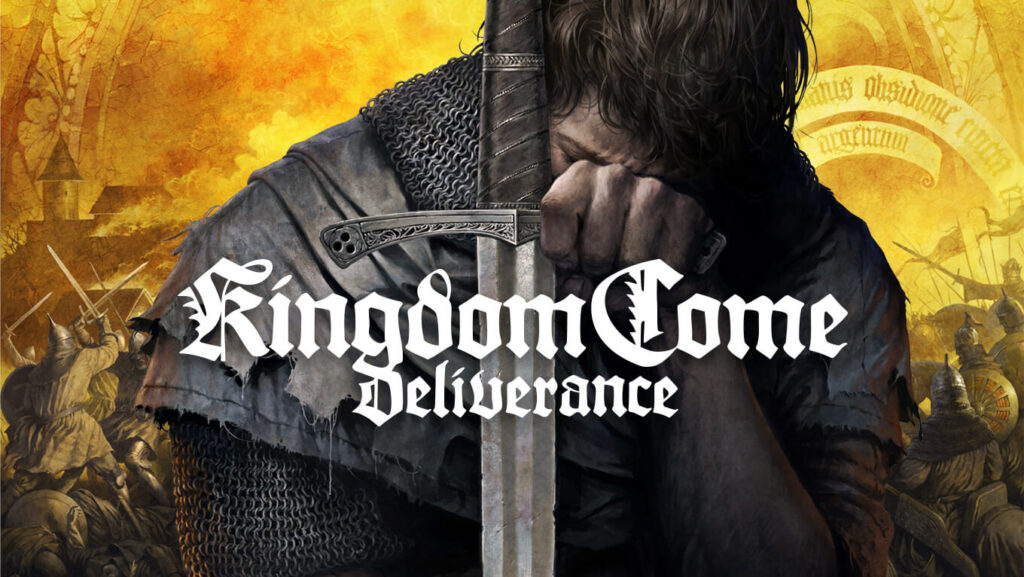 There is also a complex armor/clothing system where you have full control of what you wear and how you want to defend yourself. From having to sleep and eat to establishing relationships with NPCs, there are many more things you can do in this epic game!
Middle-earth: Shadow of War
The great works of Tolkien have left a tremendous impact on the world, as well as the world of gaming with the excellent titles that have been released over the years. One such title is Middle-earth: Shadow of War, a game where you play as Talion, a ranger of Gondor who is accompanied by Celebrimbor, an ancient Elven spirit.
Your job is to get to the famed Mount Doom and forge a new Ring of Power and use its power to expand your dominion over orcs by establishing forts and whatnot. As you do that, you are going to have to recruit your warriors, execute orcs in high positions, and upgrade your character and your gear, among other things.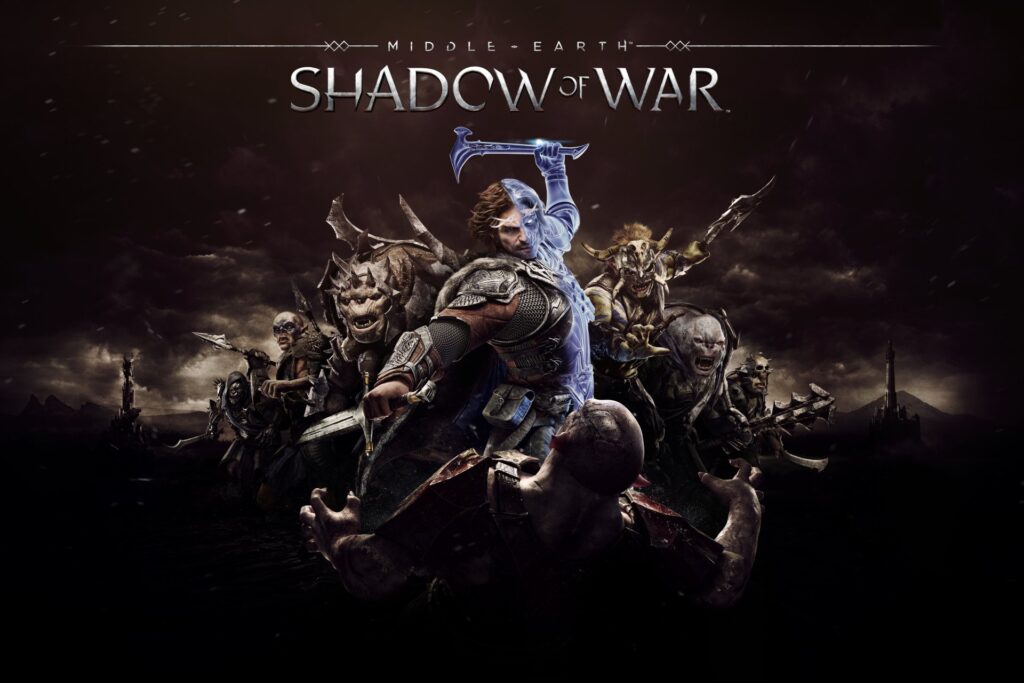 There are extensive companionship mechanics where the orcs you recruit can come to your aid at critical battle moments, which adds more depth to the game. The world is quite dense with content to explore and things to do, so you can expect hours of gameplay filled with excitement, all you have to do is claim the power!
Metro Exodus
Now we come to the only game on this list that is not an open-world game, but it still contains some key features that we are looking for in the best games similar to Fallout and Skyrim. In Metro Exodus, you are a survivor living day-to-day in a post-apocalyptic world that is suffering from nuclear fallout.
Resources and good people are scarce, and the steadily growing population of grotesque monsters is not helping the situation. The story follows Artyom, a veteran of this world that is hell-bent on going to the surface to look for more survivors.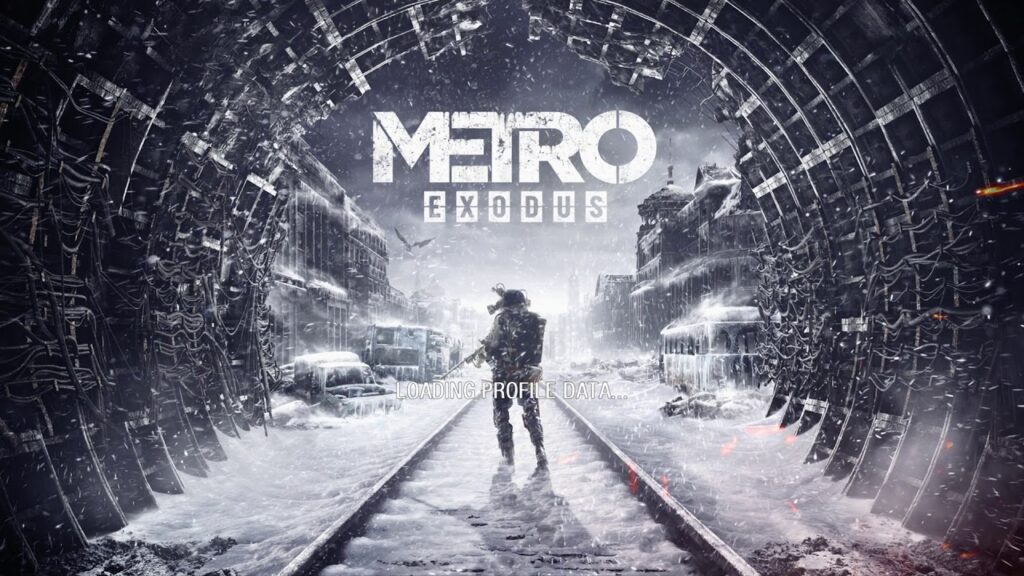 Despite how ludicrous this idea is, he does find a working train on the surface, but before he can get to it, he is ambushed by agents that shoot him and leave him for dead, all the while taking his friend, Anna, with them.
The rest of the story involves you traversing the world, upgrading your gear, fighting monsters, and fighting for your life to find your friend. It is a fantastic game from an excellent series and you should totally play it!
Monster Hunter: World
And now for a multiplayer game! Monster Hunter: World is a game where you assume the role of a scientist who has to venture down to an alien planet to examine the different types of creatures that reside on the surface. Of course, you cannot expect the experience to be simple, since some of the creatures are hostile and will attack you.
For this situation, you have to fight back using your innate abilities and attacks that are particular to your selected class. A big part of this game is the multiplayer aspect, where you can team up with some friends to tackle some particularly nasty enemies, most often world bosses.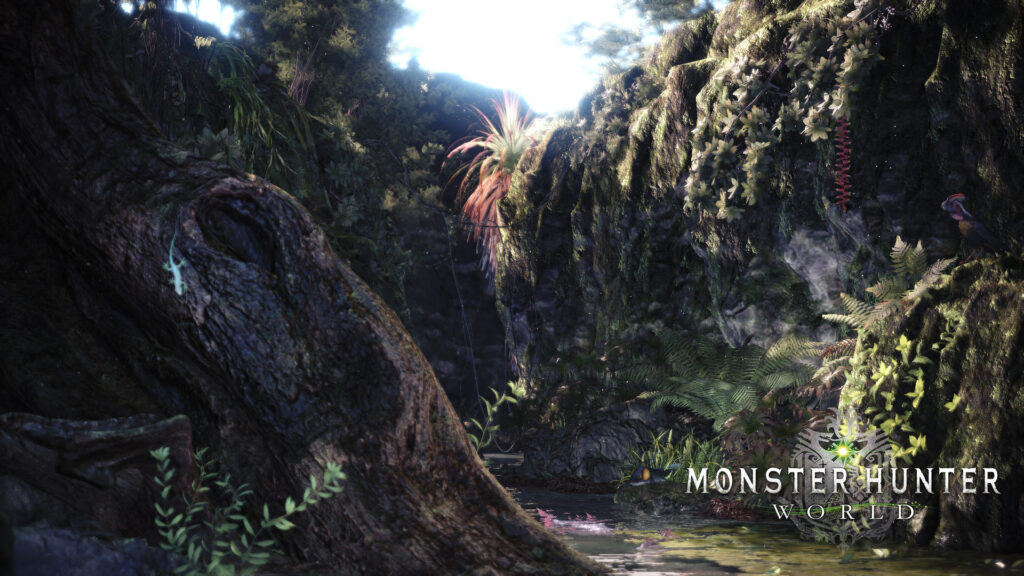 When it comes to selecting the missions you want to do and the monsters you want to hunt, you can freely roam around the world and activate relevant quests and side quests. These are all of the reasons Monster Hunter: World is an epic game that perfectly fits into its genre.
Wrapping Up
And there ends our list of the best games like Skyrim and Fallout that you should play! As you can see, the games we have listed tend to edge more in the direction of either game, but they have their own profile to them that makes them an absolute joy to play and experience. We sincerely hope that you have found a new game to enjoy and that all of your questions have been answered.
Read More From Remeshed: