People are going crazy over Elden ring right now and for good reason. The game is amazing! However if you have decided to play as an Astrologer or Prophet and are finding early game quite hard then picking up a new staff will give you the buff you need. In this article we are going to show you how to get a great staff in the early game which can take you quite far into the game.
Best Staff For Early Game In Elden Ring
The best staff in the early game of Elden Ring is the Meteorite staff. It is easy to find and can be acquired without any fights. Below you can see the stats of the Meteorite staff.
It is significantly better than the Astrologers staff that you start with making it much easier to take on bosses.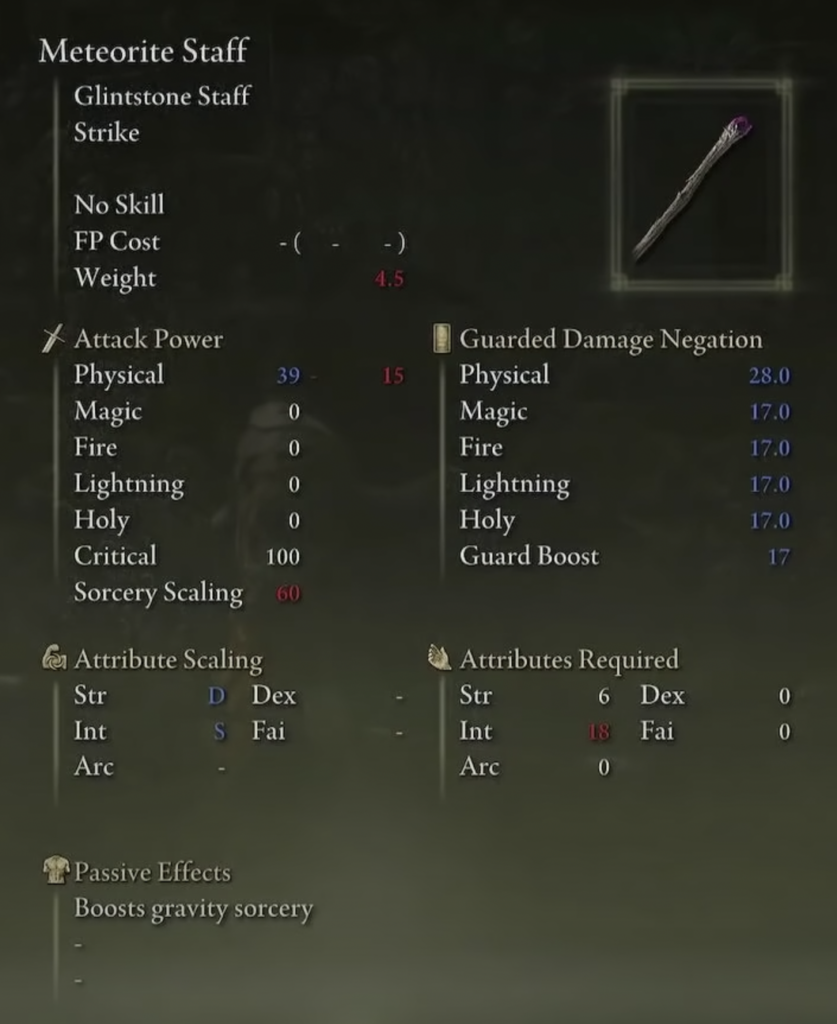 The meteorite staff has 143 sorcery scaling and S scaling for intelligence. This makes the staff an amazing catalyst for Glinstone Sorceries.
How To Find The Meteorite Staff Elden Ring
The Meteorite staff is located in Caelid, in the swamp near the Sellia Crystel Tunnel. It can be found on a body, in a tower in the Street of Sages Ruins area. You can see the location on the map below. You may want to avoid the enemies in the Caelid area if you are a low level.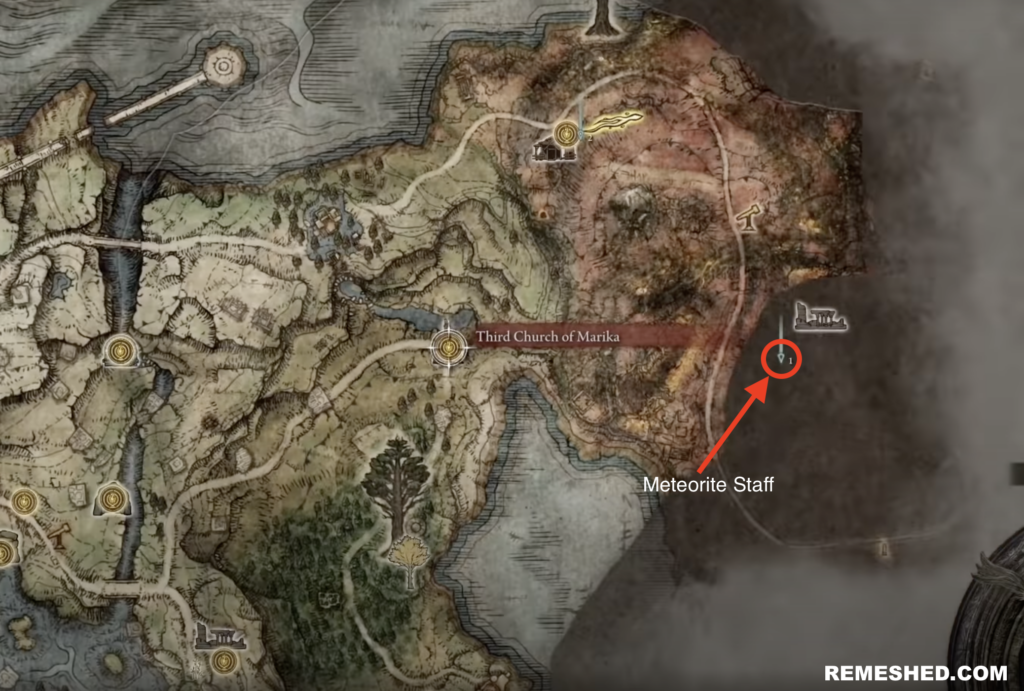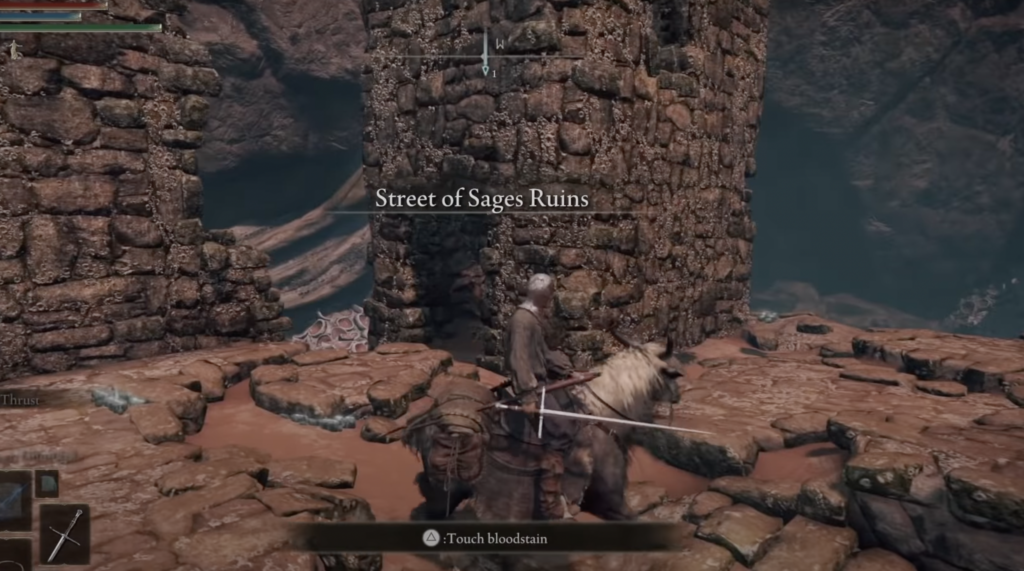 Once you arrive at the Street of Sages Ruins the staff can be found on a hanging corpse on the right hand side of the tower.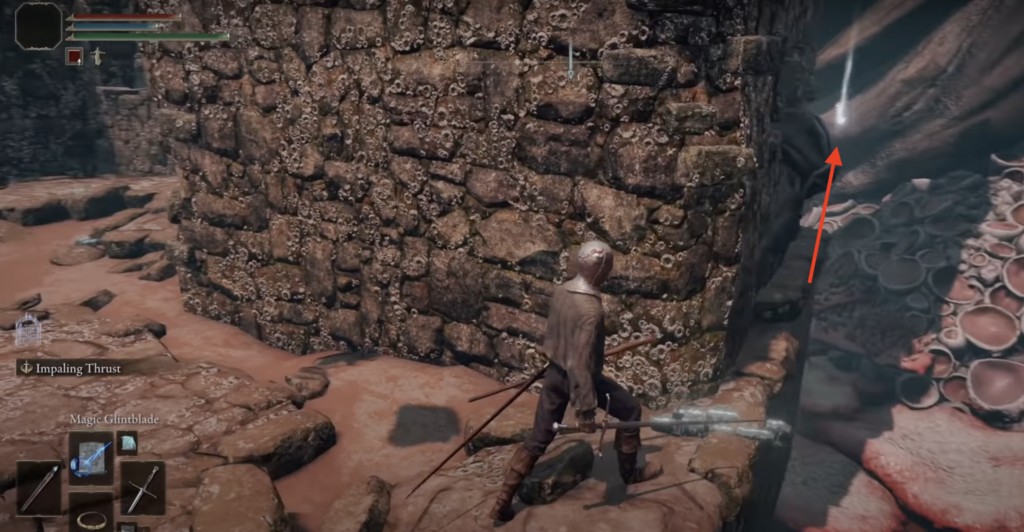 Now you have your staff you can equip it and reap the benefits of the meteorite staff in the early game.
To make the staff more powerful you should upgrade your intelligence.
Wrap Up
Enjoy this nice early game buff with the meteorite staff in Elden ring.