The world of The Legend of Zelda: Tears of the Kingdom (TotK) is a vibrant and dynamic place filled with a myriad of resources, items, and creatures. Among them, the Bladed Rhino Beetle is one of the materials players can gather to enhance their experience in Tears Of The Kingdom.
This beetle, notable for its sharp, rhino-like tusk, is a vital component for improving your character's attack power. With a myriad of possible effects and impressive buy and sell prices, these critters become an integral part of TotK.
This guide will walk you through everything you need to know about Bladed Rhino Beetle farming in the game, focusing on the best farming locations for Bladed Beetle Rhinos.
The Basics of the Bladed Rhino Beetle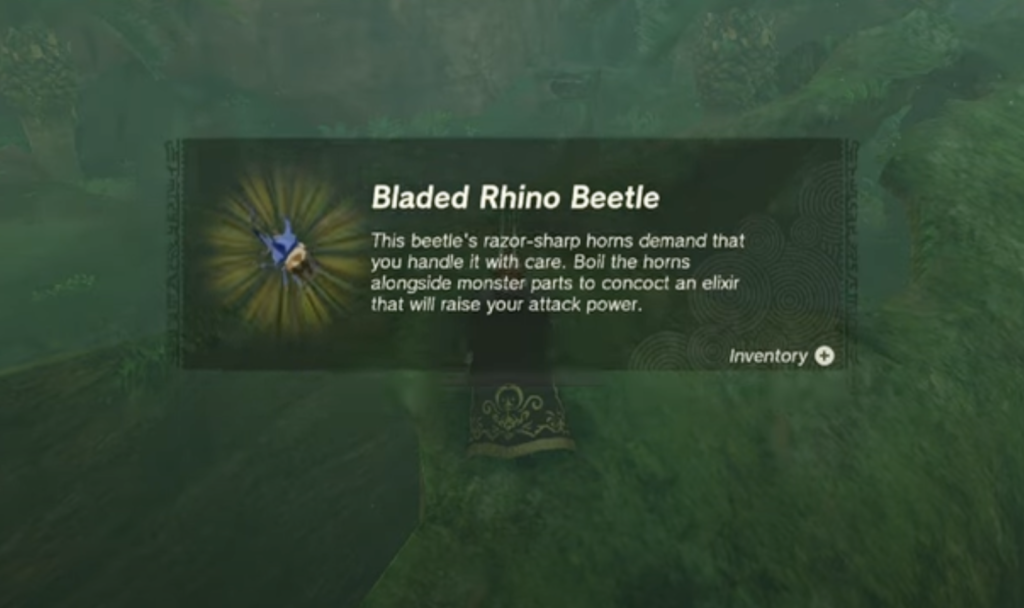 The Bladed Rhino Beetle, named for its prominent and visually striking tusk, is a material that players can obtain within the immersive universe of TotK. These beetles play a key role in the game, given their multitude of possible effects. Notably, these beetles are used in any elixir that boosts attack power as well as being used to upgrade some armor sets.
Where to Find Bladed Rhino Beetles
The Bladed Rhino Beetle can be located in various spots within the game, but they seem to be most abundant in Bronas Forest, which is situated in East Necluda.
Bronas Forest, with its sprawling verdant wilderness, is the prime hotspot for beetle hunting. They are typically found all over the area but appear to gather most densely in the southern part of the forest.
Remember these beetles only come out at night if it isn't raining.
Key Locations in Bronas Forest
Several specific coordinates in Bronas Forest have proven to be rich in Bladed Rhino Beetle presence:
The first spot to look out for is at the coordinates 1585, -3345, 0065. This area tends to have a higher beetle density.
The second location is at 1562, -3354, 0059 which is another excellent area to scout for these critters.
While these are great starting points, exploring the forest thoroughly could yield additional spots where the beetles congregate.
Want more spots? Check out the video below:
Additional Tips for Beetle Hunting
Aside from the mentioned locations, you can also find these beetles nestled on rotting, fallen trees. The beetle's dark exoskeleton and distinctive tusk can be spotted easily against the backdrop of the decaying wood. In your pursuit for the Bladed Rhino Beetle, keep an eye out for these features.
A beneficial strategy is to embark northwest from the nearest stable and keep a keen eye on the forest floor and fallen trees. This tactic enhances your chances of running into these beetles, increasing your beetle hunting efficiency.
With this guide, we hope you'll be able to navigate the Bronas Forest with more certainty, pinpoint the best spots to farm Bladed Rhino Beetles, and ultimately enhance your gameplay in The Legend of Zelda: Tears of the Kingdom. Happy beetle hunting!
Read More From Remeshed: