BattleBit Remastered is a highly anticipated game that offers an immersive and expansive gameplay experience. One of the key factors that make the game appealing is the scale of its teams, squads, and parties, which sets it apart from many other games in the genre. In this article, we will delve into the details of the team sizes in BattleBit Remastered, giving you a comprehensive understanding of the various player counts and their significance in the game.
Team Sizes in BattleBit Remastered
In BattleBit Remastered, the team sizes are truly impressive, contributing to the grandeur and intensity of the battles. Each team in the game can consist of a staggering 127 players, which is a remarkable number and can be difficult to fathom. The large team size is designed to create an epic sense of scale and engage players in massive warfare scenarios on gigantic maps.
While the primary team size is 127 players, there are also game modes that allow for 32 and 64 players. However, the real appeal of BattleBit Remastered lies in playing with 126 other individuals, as it truly captures the essence of large-scale combat. The Frontline mode specifically caters to those who wish to experience the game with the largest teams, although even 64v64 games in the Rush and Domination modes offer breathtaking battles.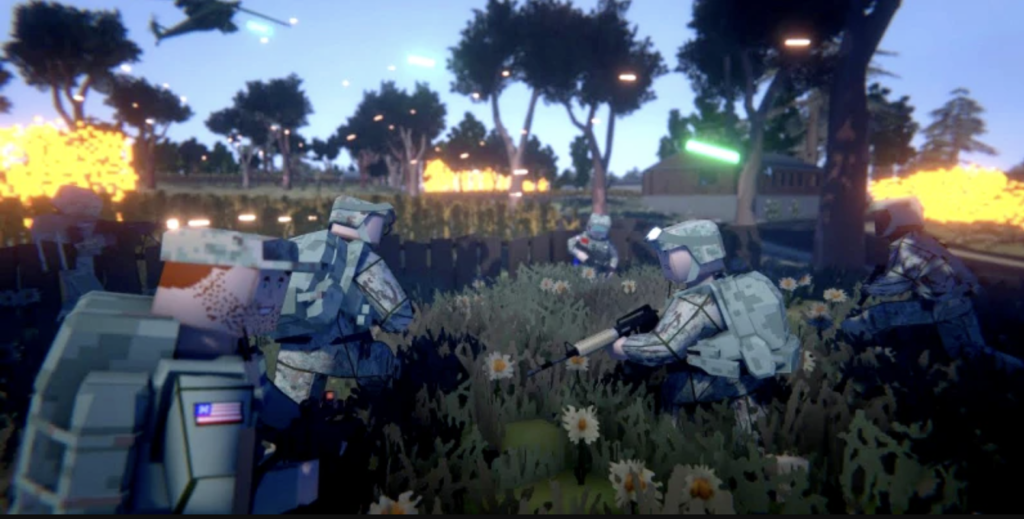 Squad and Party Sizes in BattleBit Remastered
While the team sizes in BattleBit Remastered are awe-inspiring, the squad and party sizes are comparatively smaller. The maximum squad and party size in the game is limited to eight players. This might seem relatively small considering the overall team size of 127 players. Each team can accommodate a maximum of 15 squads, with each squad consisting of up to eight players.
However, there is an option to increase the squad size to 12 players by creating a clan party in the game. To do this, all players within your proposed squad must be part of the same clan. By forming a clan party, you can expand your party from the standard eight players to a new maximum of twelve. This allows for greater coordination and collaboration among a larger group of players.
Wrapping Up
BattleBit Remastered offers a unique gaming experience with its impressive team sizes. The 127-player teams create a sense of epic scale and immerse players in large-scale warfare on expansive maps. While the squad and party sizes are limited to eight players by default, the option to increase the squad size to 12 players through clan parties adds another layer of flexibility and teamwork.
Understanding the team, squad, and party sizes in BattleBit Remastered is crucial for players looking to make the most of the game's dynamic and immersive gameplay. Whether you choose to engage in massive battles with 127-player teams or coordinate with a smaller group in a squad, BattleBit Remastered promises an exhilarating experience that few other games can replicate.
For more in-depth guides, news, and updates on BattleBit Remastered and other popular games, be sure to visit our dedicated gaming publication. We strive to provide you with the latest information and expert insights to help you master your favorite games and stay informed about the gaming industry.
Read More From Remeshed: