The Battle Arenas in Hogwarts Legacy are one of the most effective ways to test your own skills in combat and spell-casting. These Battle arenas are designed so that you are up against waves of enemies that go all out on you for 5 rounds. This can help rapidly improve your skills and chances of survival in real combat battles. So, keep reading below to find out where you can find these Battle Arenas to get started.
Hogwarts Legacy All Battle Arena Locations
These Battle Arenas are indeed very helpful, but they are also extremely rare to find in the game. So much so that there are only three Battle Arenas in the whole game, out of which you can get the third one only if you pre-ordered the game, as it is a DLC bonus. 
But even in the worst case, you still have two whole Battle Arenas at your disposal, which you can use if you're trying to collect trophies in the game. So, without any delay, here are the locations of all three of the Battle Arenas in the game:
1. North Ford Bog Battle Arena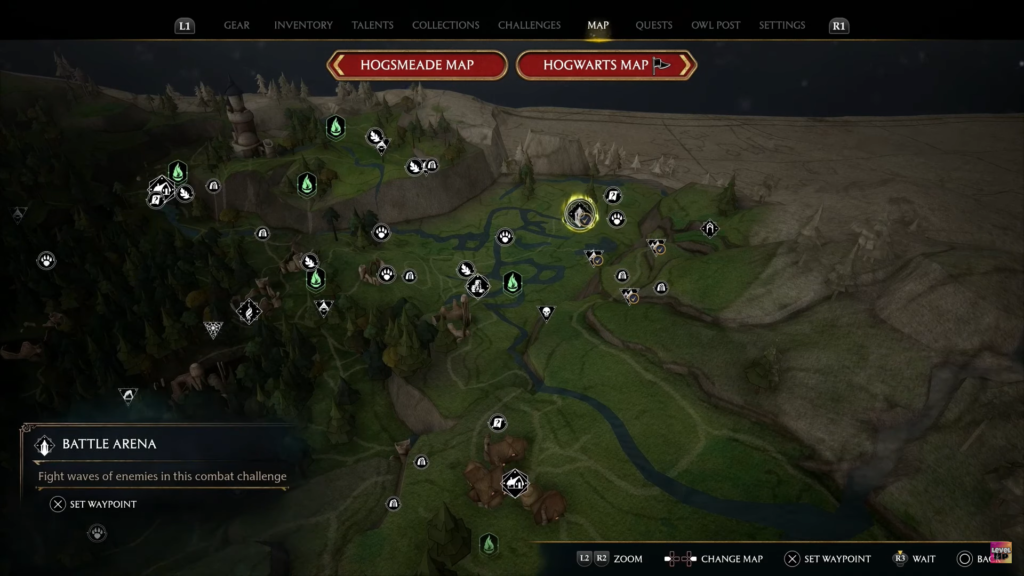 This Battle Arena is located in the northern part of the world map in the game, in the east of the Ford Bog region, just below San Bakar's Tower.
2. Feldcroft/Irondale Battle Arena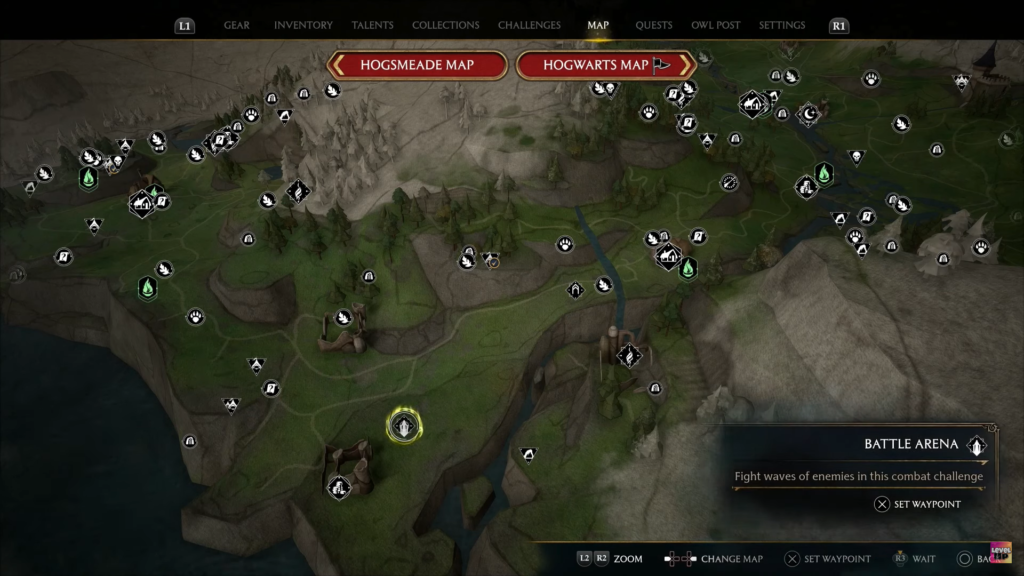 The next Battle Arena is arguably the easiest one to play if you're grinding for EXP, as the enemies here are easier to defeat. This is located southeast of the Feldcroft region and southwest of the hamlet, Irondal.
3. Dark Arts Battle Arena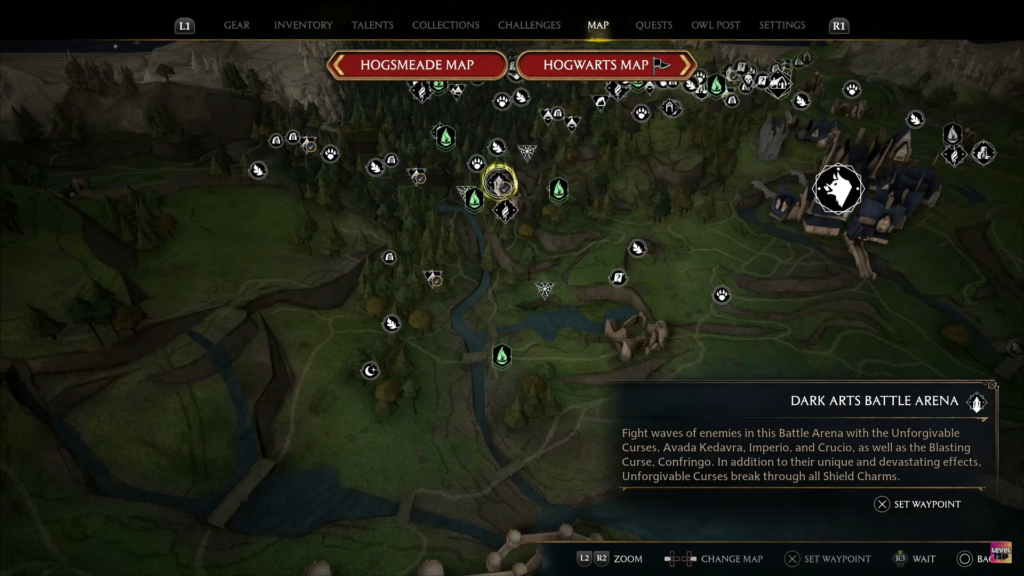 This is the special DLC bonus Battle Arena in Hogwarts Legacy. It is located not that far from the main castle, just west of the Hogsmeade village. 
How To Initiate The Battle Arenas
Once you locate the Battle Arena and make your way there, you will need to solve a quick puzzle to initiate or unlock the arena. The puzzle will require you to break multiple vases in the area, the total number of which will be shown in the top right corner of your screen.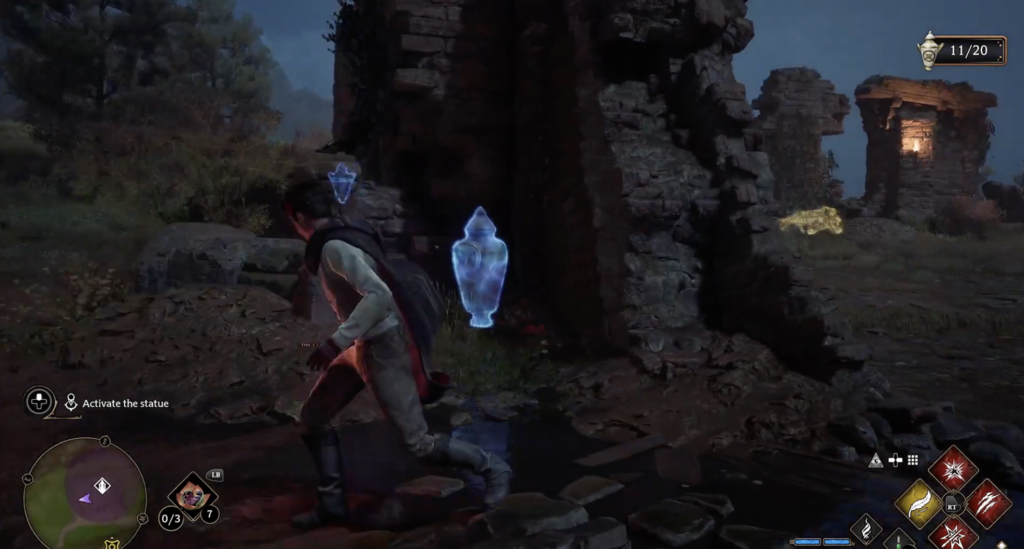 However, you can make this task pretty easy by using Revelio, which will highlight all the vases in blue and make it easy for you to locate them. Once you're done breaking the vases, just interact with the statue to initiate the waves of enemies.
Final Thoughts
The Battle Arenas are a good way to gain easy EXP if you want to grind. Also, if you want to achieve the 'Rise To The Challenge' trophy, only the two regular Battle Arenas will be considered, so you shouldn't worry if you don't have the Dark Arts DLC Battle Arena. 
Read More From Remeshed: