Anime has become an integral part of pop culture and society as a whole, and action anime series take the cake for their quality and engagement. They are packed with interesting characters faced with tough challenges that a good old-fashioned all-out battle can help with.
When you watch them, you are enthralled to the bone and can't stop watching. A core aspect of them is brilliant storytelling mixed with an incredible amount of animation quality and well-designed battles. To help you binge through your next weekend, we are here to give you a list of the best action anime series on Netflix. Get the popcorn!
13 Best Action Anime Series On Netflix
Demon Slayer: Kimetsu no Yaiba
Starting off strong, we have one of the most popular anime series in general — Demon Slayer: Kimetsu no Yaiba. The world is plagued by demons, monstrous creatures that prey on humans and eat them to grow in size and power. To combat this, a special organization is established called the Demon Slayer Corps. These warriors go through rigorous training to enhance their physical capabilities and sword-fighting skills.
To make them even more powerful, each Demon Slayer has a natural affinity to using certain breathing styles – elemental battle techniques that incorporate the aspects of the element in question. You have a wide range of styles, from Water Breathing to the all-powerful Sun Breathing. The story follows Tanjiro Kamado and his sister Nezuko who has been turned into a demon.
He gives himself the goal of becoming a powerful Demon Slayer so he can bring his sister back to normalcy. While demons usually cannot control themselves when it comes to eating humans, Nezuko refuses to attack humans as a testimony that she is not a demon at heart. Tanjiro's quest will take him to many corners of the world where he meets many friends, as well as many powerful foes. This anime is an essential watch for anyone looking for a fantastic story.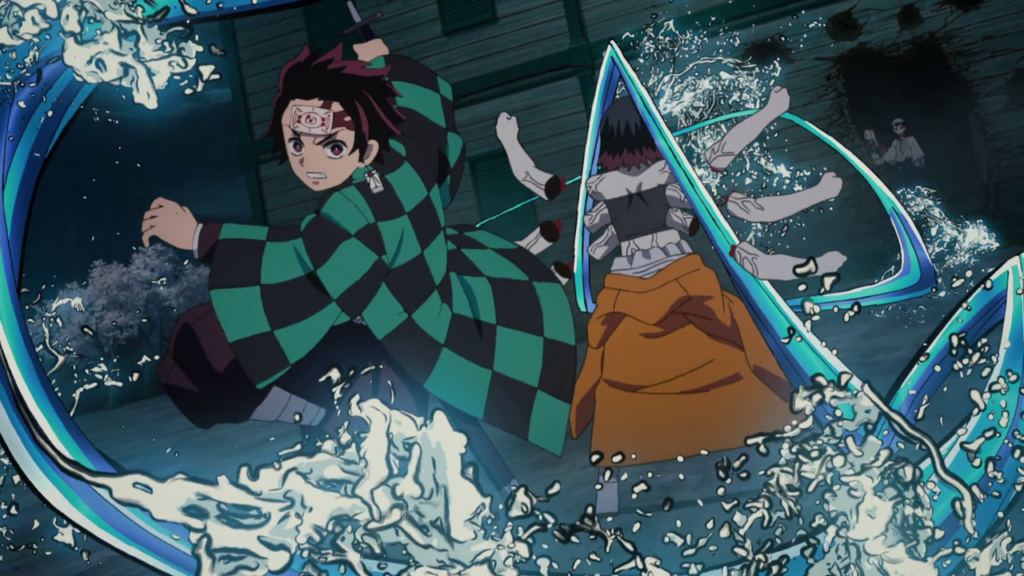 Details:
Runtime: 2019-
Seasons: 2
Episodes: 26
Rating: 8.8/10
Baki
If you're the type that likes fighting and anime, this series was tailor-made for you. The story follows Baki Hanma, one of the best fighters in the world as he is targeted by some of the most dangerous criminals/fighters in history. This world is not limited by human power as we know it, but rather has its own shared of inhuman athletes that surpass any semblance of realistic proportion.
These individuals are massive and have designed their own martial arts that are notoriously deadly when used properly. We're talking about slapping people so hard their skin falls apart, poison blows, bodies augmented with explosives and blades, god-given power, and much more. Baki's story takes him down the path of revenge as he aspires to become powerful enough to defeat his father, Jujiro Hanma, the strongest creature on earth.
His strength is so massive he rivals the collective force of the entire U.S. military. With its unique art style and animation quality, Baki is sure to strap you to your seat and make you watch the carnage all in one sitting. If you grow to be a fan of the series, there is a second one simply called Baki, as well as a fantastic manga series that inspired the show. It's a unique piece of art that any fan of manga and fighting should read.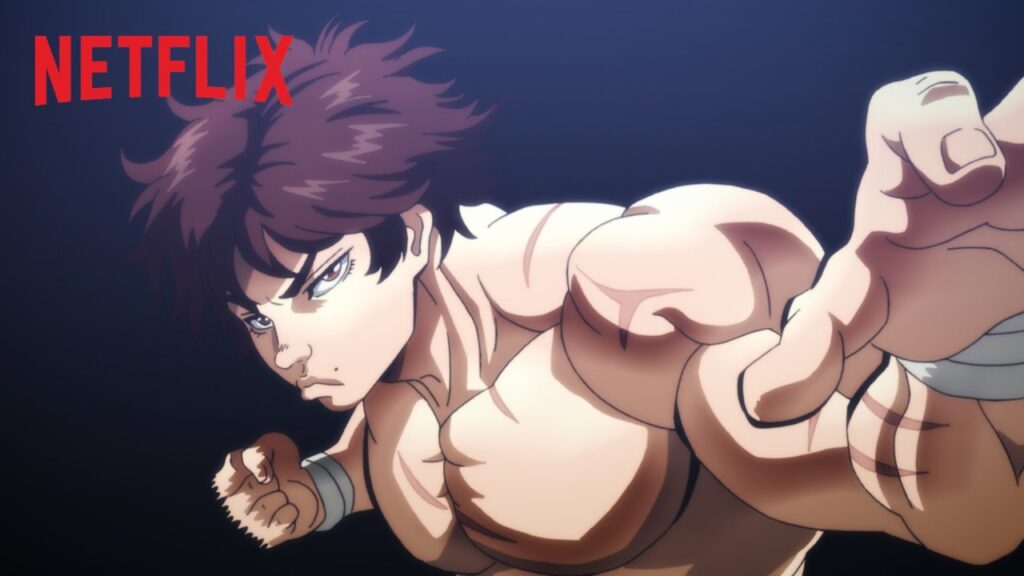 Details:
Runtime: 2018-2020
Seasons: 2
Episodes: 48
Rating: 6.7/10
Dota: Dragon's Blood
Dota 2 shares the top with League of Legends when it comes to the best MOBA games around. Its lore is deep and there are hundreds of intertwined stories you can read up on between games, or just pick Techies and ruin everyone's day. The popularity of the game sparked a new show called Dota: Dragon's Blood. This series revolves around Davion, a dragon knight whose fate gets entangled with the Elder Dragons, eventually turning him into a hybrid with Slyrak, the most evil of the bunch.
Aside from that, we also have overarching storylines of other popular Dota characters such as Mirana, Luna, Invoker, and even the lunar goddess, Selemene. The show takes all of these characters and gives them more depth so they can be integrated into the story in the best way possible. On their quest, Davion, Mirana, and Marcy will encounter various enemies and allies, whom they have to be very careful with since you can never know who to trust.
Something that potential watchers assume when they start watching this is that they have to have in-depth knowledge of the game in order to be able to enjoy it. This is not the case, however. The story is built in such a way that the characters aren't difficult to understand and you can watch it regardless of if you played the game or not. With the recent renewal for a new season, you'd do well to start watching right now!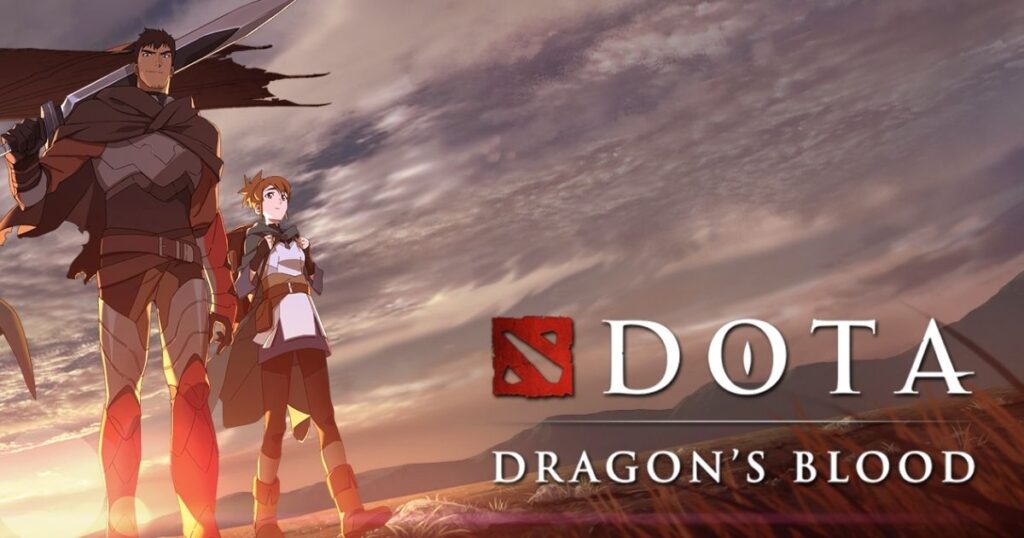 Details:
Runtime: 2021-
Seasons: 2
Episodes: 16
Rating: 7.9/10
Castlevania
This is a great anime series for anyone who's a fan of vampires and a distinctive fantasy setting. The story revolves around Count Vlad Tepes or more commonly referred to as Count Dracula. He manages to find love but when she is taken from him, he goes on a rampage to get revenge. To stop him in his wake, Trevor Belmont, the last surviving member of the Belmont clan has to collect as many forces as he can.
The action in the anime is excellent, with a ton of dark themes to it, making it an ideal watch for any fans of the genre. The animation quality is great and the story is cohesive, leading you to fall in love with the characters and rooting for them to succeed in this dark story. There is a considerable presence of magic throughout the entire series, as well as some popular names when it comes to vampire hunters. However, you're going to have to figure out who that is on your own.
Since the anime is inspired by a video game of the same name, you can expect the same level of combat scenes you might find in a gritty game. This is great because then the show is not limited to censorship and rigid guidelines for appealing to a specific audience. Everything about the show is fantastic and anyone can enjoy it!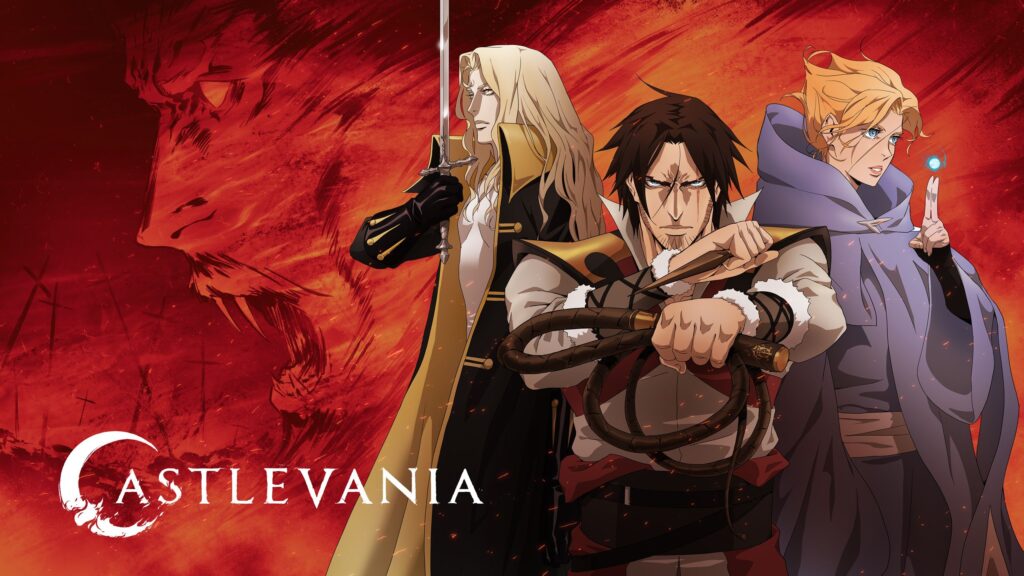 Details:
Runtime: 2017-2021
Seasons: 4
Episodes: 32
Rating: 8.3/10
Arcane
This show goes into the same sphere as Dota: Dragon's Blood in the sense that it is based on the massively popular game called League of Legends. The story follows Vi, a street urchin that often goes around the town of Piltover looking for heists to pull with her friends.
There are bigger things than her happening, since the cities of Piltover and Zaun are in a constant state of a feud, with their contrasting societies clashing all the time. Vi and her sister Jinx are caught in the constant fighting of the cities and play a pivotal role in escalating things even further by incorporating Hextech technology into the mix.
When it comes to the animation quality, it is pristine and delivers the story in a fantastic manner. We, as viewers, get to witness the decline of the two main characters as they delve down their own paths in life, with their paths eventually crossing in a bombastic manner.
Fortunately, if you're not a fan of League of Legends, you can still watch the show with no issues as it delivers the story in such a way that you get all of the information about the characters eventually, so no questions go unanswered. It's a fantastic watch that should not be missed if you're a fan of anime series.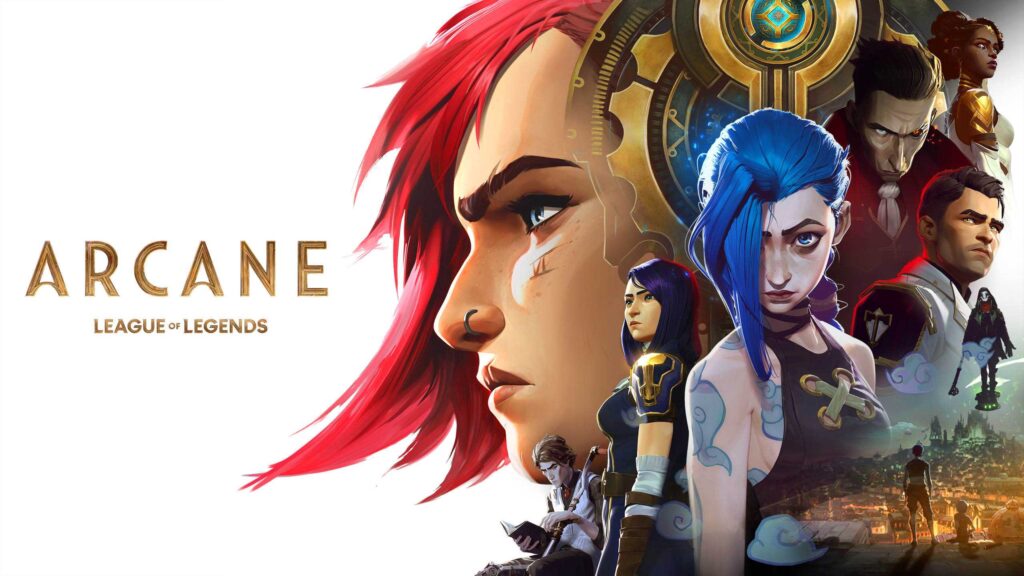 Details:
Runtime: 2021-
Seasons: 1
Episodes: 9
Rating: 9.1/10
My Hero Academia
Another classic anime series with a very interesting premise, My Hero Academia is set in a world where people get random powers called Quirks at birth. These Quirks vary in type, from simple body augmentation to extremely powerful abilities that change reality. Naturally, a situation like this leads to hero alliances forming with the purpose of stopping supervillains, and the hero thematic is deeply ingrained in this society.
The story follows Midoriya Izuku, a young man who is extremely intelligent, but was born with no Quirk. In spite of this, he always tries to analyze the actions of great heroes to determine what makes them so skilled, so he is a brilliant tactician. At some point in the story, Midoriya does get a Quirk, and it is the most powerful one.
Being so powerful, it has a ridiculous learning curve and its power is extremely hard to manage, you get to watch Midoriya grow and adapt to every challenge that is thrown at him. Besides him, you can also enjoy the various personalities of his classmates, since good heroes have to enroll in UA Highschool, where they are molded into adults. Overall, it's a fantastic series worth every minute you put into it!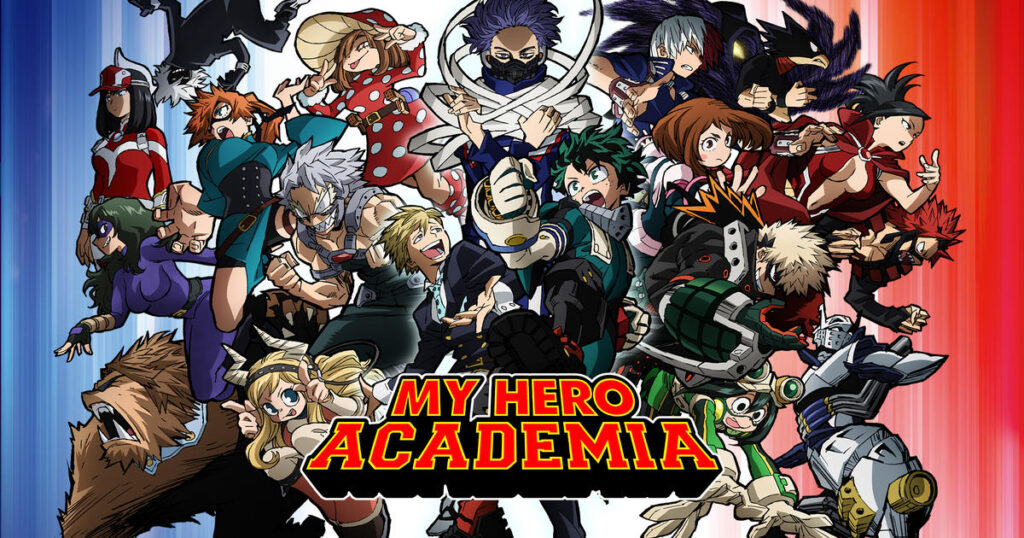 Details:
Runtime: 2016-
Seasons: 5
Episodes: 113
Rating: 8.5/10
JoJo's Bizarre Adventure
This anime series has spawned some of the best memes on the Internet, but that is not a bad thing. JoJo's Bizare Adventure is exactly what the title of the series suggests – bizarre. The story follows Jonathan Joestar, a young Englishman and son of a wealthy man. His family gets a new member in the form of Dio Brando, who does not like Jonathan and wants to inherit the family mansion and all of its riches. Eventually, Dio gets ahold of a stone mask that turns him into a vampire.
His ambition burns and he wants to dominate the entire world. Jonathan's quest is to find Dio and defeat him so that order can be reestablished. The world of JoJo's Bizarre Adventure is a representation of the real world with a mix of supernatural elements and superhuman beings. The world is strewn with spiritual energy that people can harness in the form of stands, powerful moves that decimate enemies in battle. Naturally, this leads to fights of epic proportions that are amazing and exciting to watch.
On his quest, Jonathan will meet many different characters, all with varying abilities and personalities you can fall in love with. The show has had such an impact on pop culture that is it difficult to be anywhere on the Internet without noticing some sort of JoJo reference. Overall, the story is quite interesting and you can binge quite a lot of the show without realizing how much time has passed.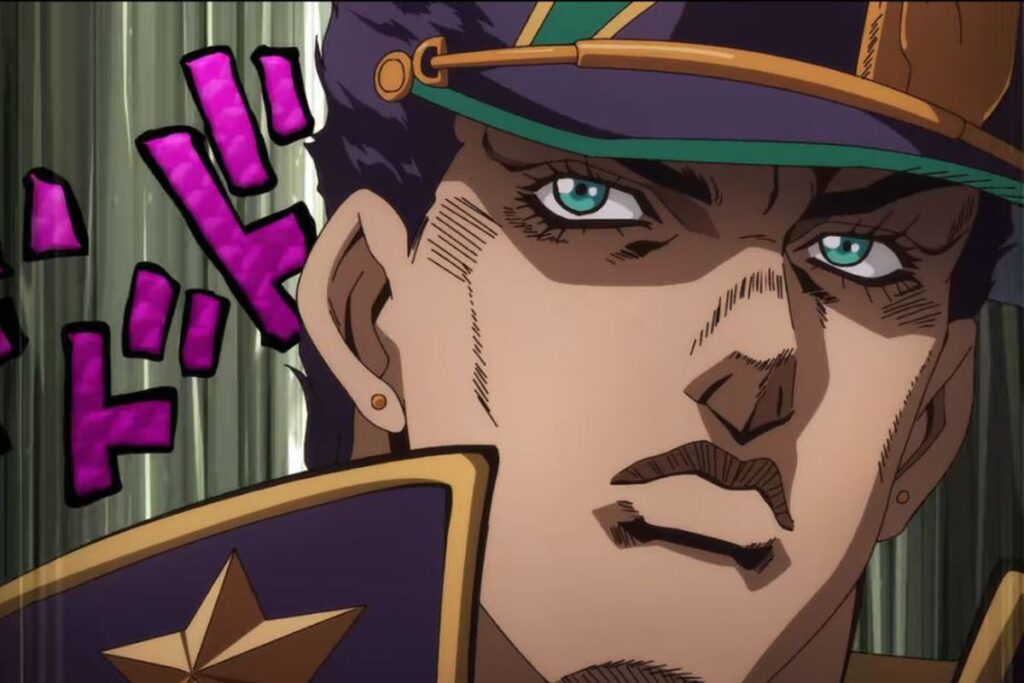 Details:
Runtime: 2012-2019
Seasons: 5
Episodes: 153
Rating: 8.4/10
Black Lagoon
Up next we have a series that puts action before everything else. The story is about Rock, a young man who doesn't want to lead the same boring life day in and day out, so he decides to join a rag-tag group of pirates on their adventures on the seas. The many characters you will get introduced to on the way are memorable and most of them have explosive temperaments that are hard not to laugh at.
When it comes to the story, it is best described as chaotic, reminiscent of an action movie from the 80s. Every episode you start watching is better than the last and incorporates some sort of crazy twist that you do not expect. The characters in the show have their own storylines that get more intense the longer you watch. Overall, you can't really go wrong with Black Lagoon if you're looking for a fantastic series that is hard to get away from. Just make sure that there are no children near you when you want it since the show can get quite heated with adult content at times.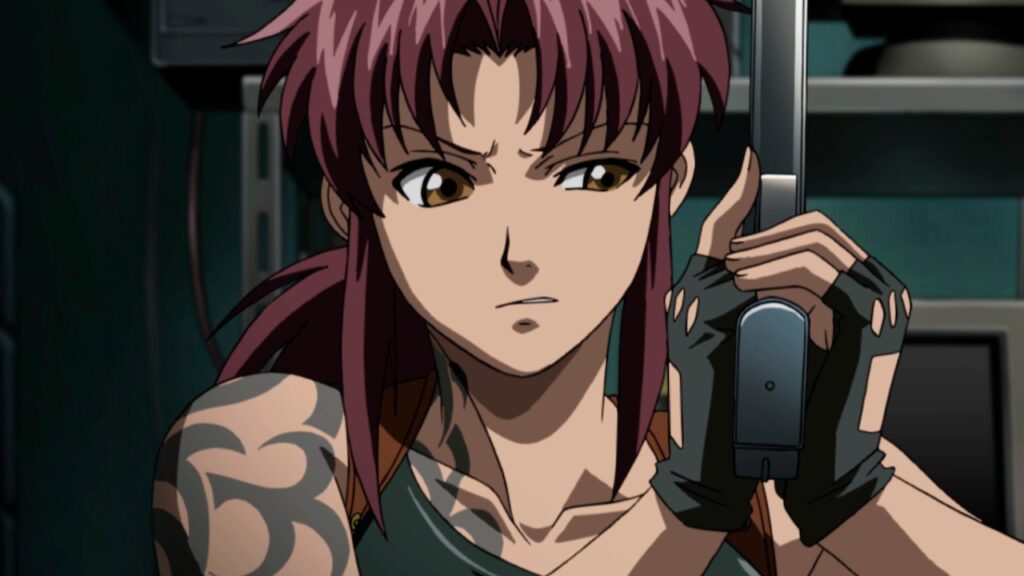 Details:
Runtime: 2006-
Seasons: 3
Episodes: 29
Rating: 8/10
Resident Evil: Infinite Darkness
This one is more of an action-horror anime series, but nonetheless, it delivers its content wonderfully, much to the joy of diehard Resident Evil fans. The art style is gritty and dark, with notes of dread and foreboding to it, so any fan of horror will find themselves right at home here. The story follows Leon S. Kennedy as he goes on another mission to investigate a strange occurrence of biological anomalies in a specific town.
Another well-known character appearing in this series is Claire Redfield, who is a staff member at TerraSave. As usual, they eventually run into each other and team up to go explore and investigate this zombie outbreak. As they do, they are swept up in a torrent of chaos and teeth, where every second matters and every bullet is precious. From here, you can expect the same level of violence and gore that you can find in every Resident Evil game, and if you're not familiar with the series, it will definitely come as a fresh take on the action anime genre.
The characters we meet along the way are memorable and cool, with a few scenes that inject a bit of humor to lighten the emotional road of the events that take place in the show. Aside from normal zombies, you also have specialized biological weapons of war that are much more dangerous, adding to the thrill of the show.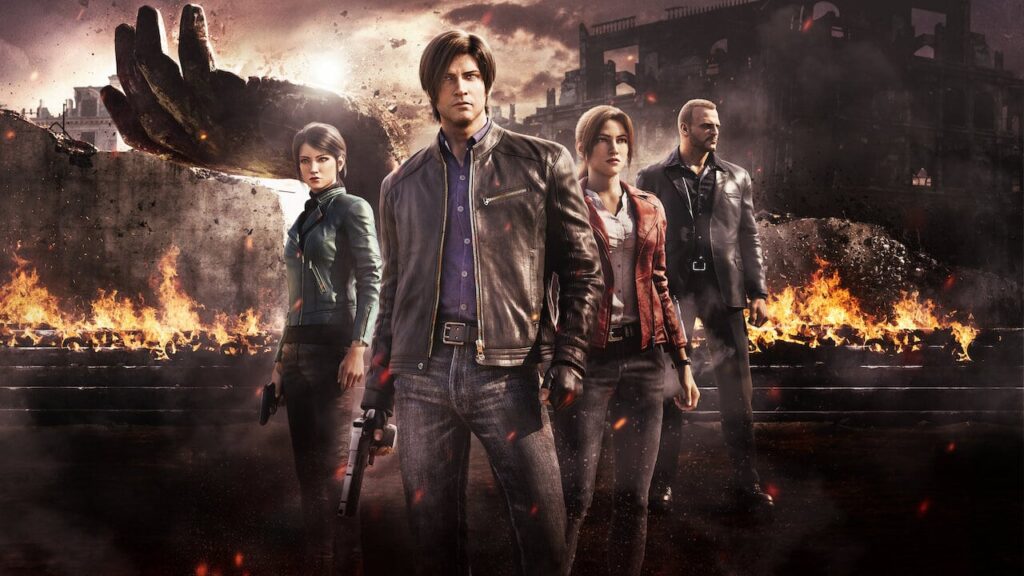 Details:
Runtime: 2021-
Seasons: 1
Episodes: 4
Rating: 5.7/10
Cowboy Bebop
Now we have a series that has been adored by fans all over the world, with many claiming that it is one of the best anime series ever released. This is quite a strong assumption, but it turns out to be quite true. Cowboy Bebop is a futuristic anime series that is set in the year 2071 and follows a crew of bounty hunters aboard a spaceship called the Bebop. They are colorful characters with very distinct personalities, so you can look eye-to-eye with some of them and grow quite fond of them as well.
Their job is to tour the world and look for dangerous criminals that have to be apprehended. This is not an easy task, however, as these criminals are privy to an arsenal of futuristic gadgets that make the job of the Cowboys much harder. Something that you will notice about Cowboy Bebop is the mish-mash of different genres in the show's general appearance, with the strongest ones being western and Sci-Fi, with a bit of noir mixed in.
Imagine The Mandalorian, but with a western twist to it and a notable 80s feel. Nevertheless, this show makes everything work and is an enjoyable watch no matter which way you look at it. There is also a live-action adaptation of the show. It's horrible. Don't watch it.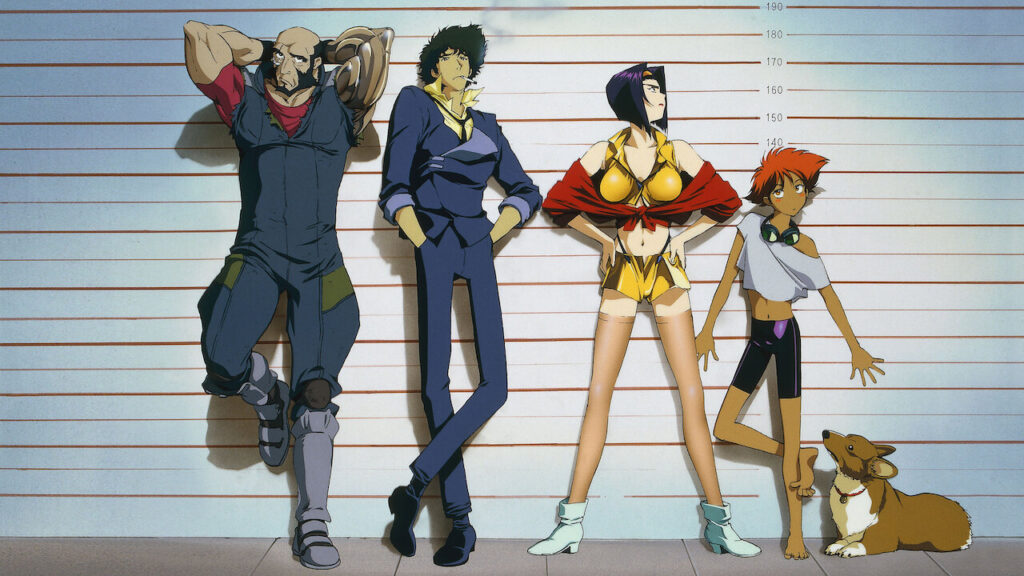 Details:
Runtime: 1998-1999
Seasons: 1
Episodes: 26
Rating: 8.9/10
Beastars
Now this one is quite interesting! Beastars is an anime series about anthropomorphic teenage animals that go to a mixed school. They are the same in every way as the humans as we know them, with their own personalities and problems like anxiety, depression, etc. Even though they go to the same school, they are notably divided based on the type of food they eat. Herbivores to one side, carnivores to the other.
While this may cause as many problems as you might suspect, it is nothing compared to the problem that is shown at the beginning of the show. One of the herbivore students is brutally attacked and killed, which spurs distrust between the herbivores and carnivores. As tensions rise, we are introduced to Legoshi, a gray wolf who develops feelings for a small rabbit on the other side of the student body.
This brings about some confusion as they have to figure out who committed the murder. Aside from the main story, we also have other interesting characters, like Legoshi's labrador friend, Jack. All of these characters come together to create a fantastic chain of events that culminate into a satisfying story worth watching a dozen times!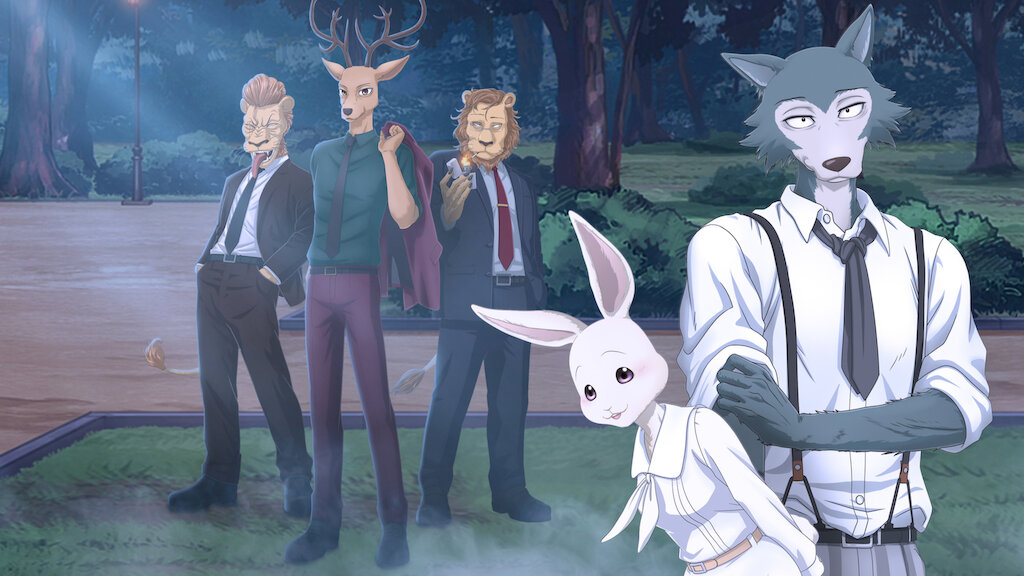 Details:
Runtime: 2021-
Seasons: 2
Episodes: 12
Rating: 7.8/10
Attack on Titan
With new content rolling in with this show recently, it is only fitting to include it on this list. Attack on Titan, also referred to as Shingeki no Kjoyin is one of the most popular anime series of all time, amassing countless fans all over the world. It is difficult to outclass the animation quality, the well-written story, as well as the complex characters that add even more depth to the show.
It is set in a world where Titans started appearing out of the blue, eating people. They are grotesque, slow, lumbering behemoths that are very powerful and malicious. To combat the threat, the human population decided to wall itself off within the safe confines of three walls. For 100 years, everything was peaceful until a gigantic titan appeared one day, smashing the wall, letting other titans in.
That was catastrophic and forced humanity to seek refuge behind a second wall. Other than the walls, another way humans defend themselves is by using segmented swords and a mobile pulley system to swing around large objects to cut the titans up swiftly. There is also a notable amount of political turmoil that is key to understanding the story. There is a lot more to discover in this show, and it would be a shame if you missed it.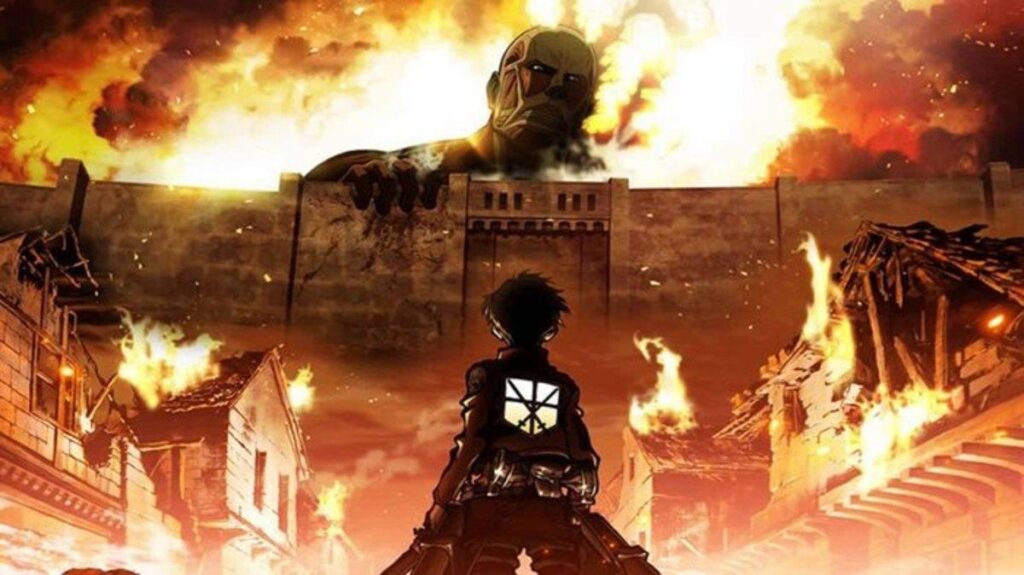 Details:
Runtime: 2013-
Seasons: 4
Episodes: 86
Rating: 9.1/10
Shaman King
Remember those days when you would wake up at 8 a.m. on a weekend just so you can watch a new episode of Shaman King? Those were the days… And now, Netflix is giving you the opportunity to relive your childhood memories and watch the show again! Shaman King has a very unique premise and setting that is captivating and satisfying to watch, simply because you do not see that every day.
The story revolves around Yoh, a young man who has an affinity for talking to the inhabitants of the spirit realm, helping them whenever he can. Something that is available to him is the ability to align his spirit with others from the spirit realm, effectively gaining supernatural powers to defeat his enemies in battle. His primary spirit companion is Amidamaru, a notorious samurai of legend that has been deemed one of the deadlines warriors in history.
When Yoh and Amidamaru align themselves, there is little that can stop them. The central event that takes place in the series is a tournament that will decide the next Shaman King. Yoh wants to participate so he starts training to become stronger. His journey will lead him to meet many characters and other spirits, so it's going to be a wild ride!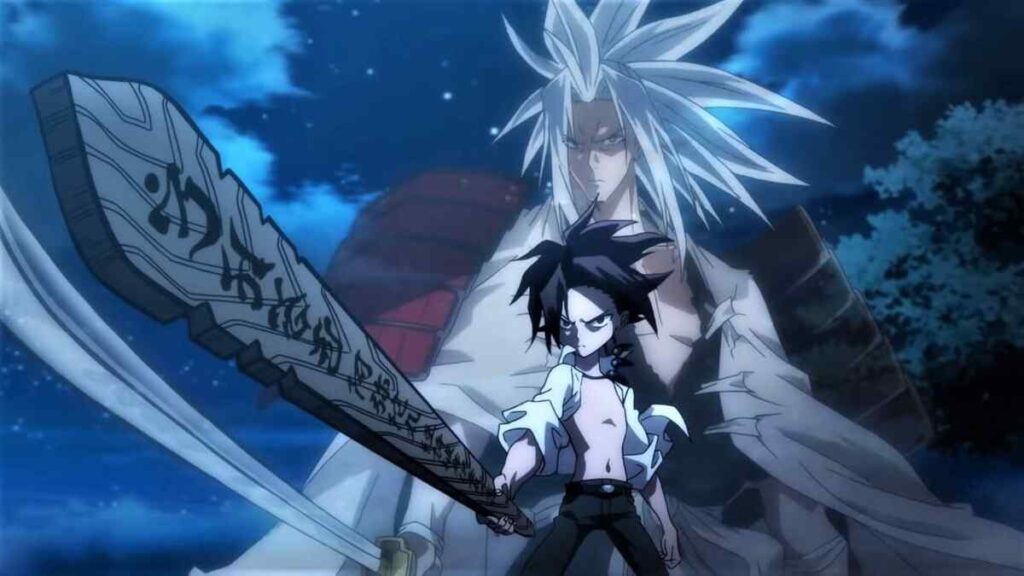 Details:
Runtime: 2021-
Seasons: 1
Episodes: 51
Rating: 7.1/10
Wrapping Up
There we go, you now have enough knowledge about these series to bing through many weekends. As always, we try to include as much information as possible while making sure that it is not too much to swallow. We sincerely hope that you have found this informative and helpful!