The Nintendo Switch has proven itself to be an absolute powerhouse in terms of adaptability and gaming convenience. You can take it anywhere you want and play all of your favorite games without any issues.
Some of the games you might be looking into buying could be FPS games. They are packed with action and intense situations that only a few well-placed shots can help you overcome. They're classic, what can we say?
We're here to list 10 of the best first person shooter games on the Nintendo Switch. Some are quite competitive, while others are more oriented to the storytelling side of things. We hope that you can read this and find that one game that will occupy your free time for the foreseeable future.
The Best First-Person Shooter Games On The Nintendo Switch
Doom
Yes, you can play Doom (2016) on the Nintendo Switch. While it might seem like quite a demanding game, it flows quite nicely into the hardware of the Switch for an enjoyable experience.
Doom is a game where you take control of the Doom Slayer, an immortal warrior that is prophesized to bring destruction to the demonic forces assailing the world. The most noticeable aspect of Doom is the gore and violence of the gameplay.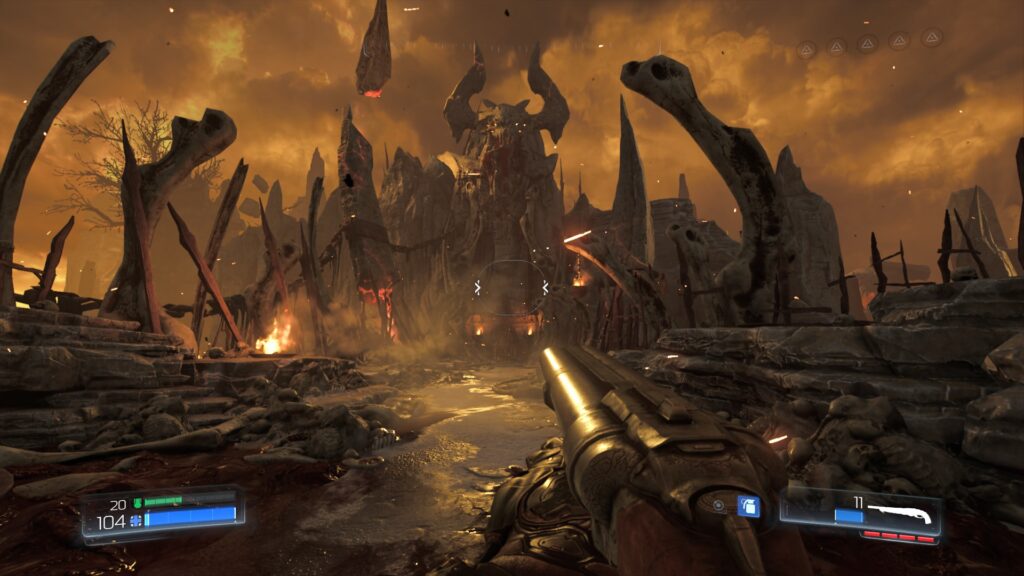 The Doom Slayer is not to be messed with, so you will also see some absolutely brutal executions when the demons get stunned. The way you traverse the game is through linear levels that flow seamlessly into each other. Overall, if you're looking for a game that you can jump into and kill things for hours, Doom is for you.
Paladins
Moving on, we have a team-oriented FPS game where you select a champion with its own abilities that make them useful for the team. The champions have the signature weapons that vary wildly between them and highlight the usefulness of their class.
Likewise, you also have champion abilities that you can use from time to time, limited by a cooldown. As you might assume, these abilities can completely change the outcome of the game if used properly.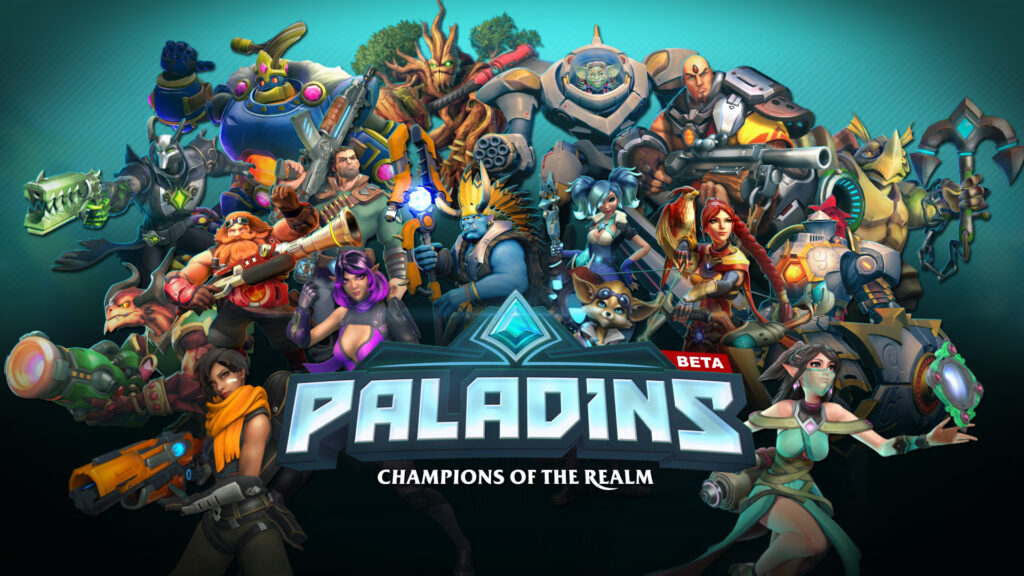 Games are divided into gamemodes, similar to Overwatch, so you can play different types of matches depending on what you like and want to play the most. If you include some friends into the mix, you're going to be looking at hours of enjoyment.
Superhot
Superhot is one of the most innovative and interesting first-person shooter games you'll play in your time. This is because the game focuses on time manipulation by your character so you can approach situations from different angles.
Something that you'll notice is that the game is mostly just red and white, but this does not detract from the riveting gameplay. The way it works is that time within the game only progresses when your character moves.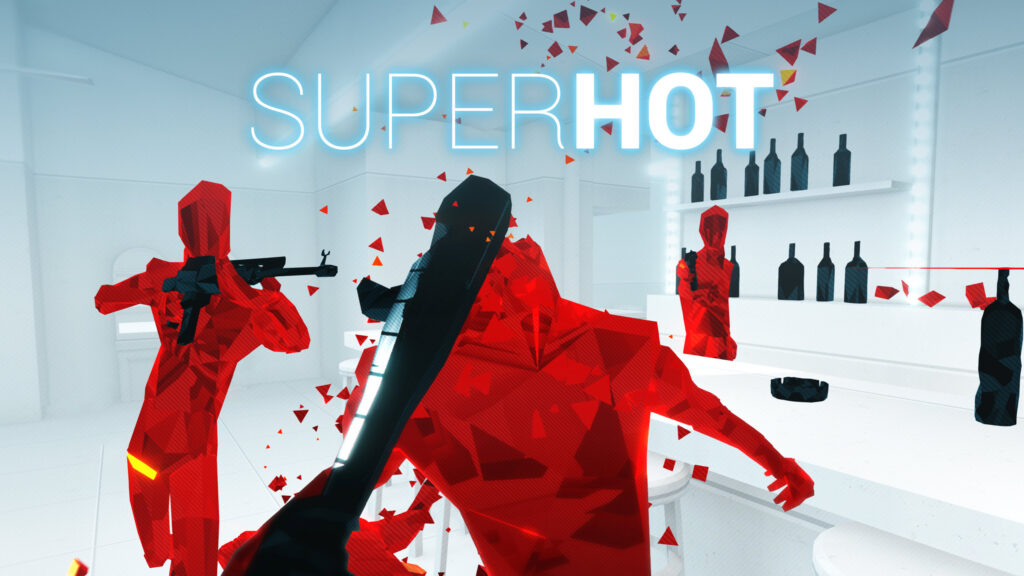 When you stop, time slows down to a standstill so you can decide how to move forward. When it comes to the actual gameplay, it is level-based where enemies will periodically come after you with all manner of weapons and other instruments.
Your job is to kill them before they kill you. The time mechanics of the game make this quite an enjoyable experience and you can feel like a superhero as you decimate them!
Apex Legends
Moving on, we have another team-oriented shooter. Apex Legends is quite similar to Call of Duty Warzone in many respects, except it has a notable futuristic feel to it. Either solo or in a squad, you can jump down to the designated section of the map from a flying ship, after which you play the game like you would any other battle royale.
Scavenging items, upgrading gear, and outplaying other players are what makes Apex Legends what it is and you'll find hours of enjoyment out of it. The legend you pick can massively influence your gameplay and the outcome of the game as they all have different abilities that make them useful.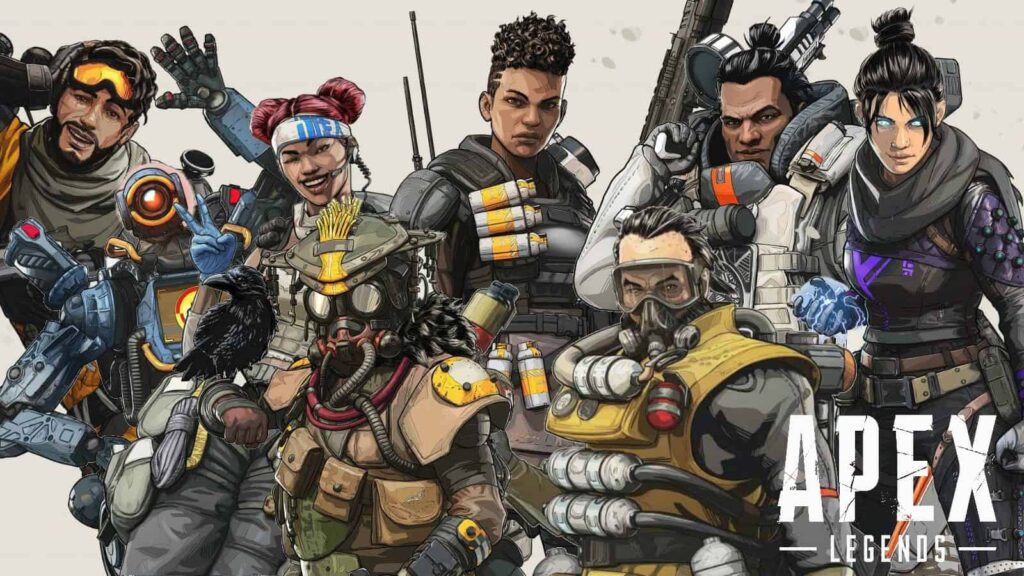 Of course, there is a learning curve to getting better at the game, but it is not so steep that it would take too long. This means that players can jump into the game and get used to it after a few matches. Overall, we highly recommend playing Apex Legends if you're looking for a modern, intense experience.
Portal 2
Portal 2 is one of those games that are an unforgettable classic you can find yourself playing all the time. In this game, you team up with a friend to complete puzzle levels using portal guns – special instruments that can shoot portals on walls and other surfaces.
The characters you select to play as are robots with contrasting personalities that deliver a very comedic experience in certain situations. You can walk through these portals, but you can also use them to move items to special platforms that act as keys to progressing.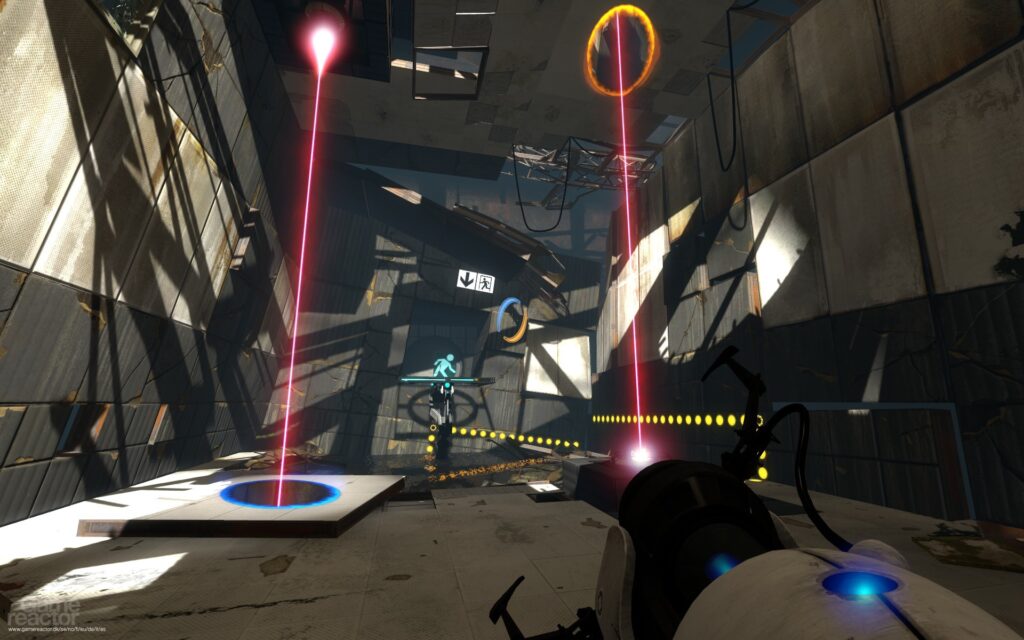 The story is fantastic and quite enjoyable as you play through the game, with some major twists at the end. If you're ever craving an excellent puzzle adventure, Portal 2 is a perfect choice!
Metro 2033: Redux
Moving on, we have a game set in a post-apocalyptic world where humanity is scarce and mutated monsters roam the lands in search of prey. You control a character that is already acclimated to the wastelands and can handle himself as he goes on missions to improve his base and help its inhabitants.
The gameplay is linear as you progress through the Moscow metro, killing monsters and fending for your life in any way you know how. There are many different weapons you can use to attack enemies, many of which can be upgraded to deal more damage, have more capacity, etc.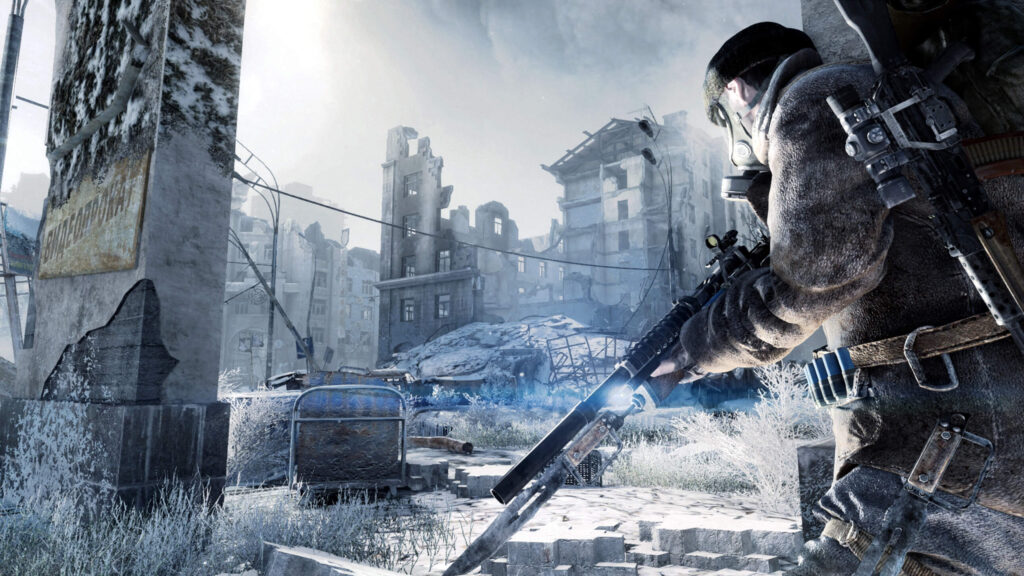 The Metro series is generally favored if you enjoy survival horror with a fairly bleak setting, so if you're interested in that, this game is for you!
Wolfenstein II: The New Colossus
Now we get to a game where being a badass and killing people is the norm. Wolfenstein II: The New Colossus follows the events of Wolfenstein: The New Order and features all of the same characters, still fighting Nazis and being quite good at their job.
The protagonist of the game is William Blazkowicz, a very powerful individual that devises a plan to infiltrate a Nazi base to shut off its operation and establish a base in America to stop the Nazi onslaught on the world.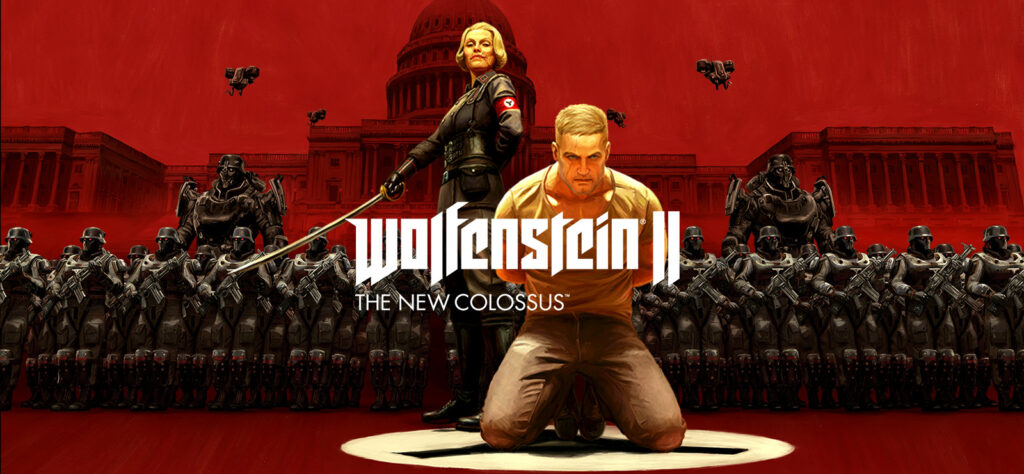 The gameplay is intense, quick, and can be associated with Doom when it comes to the level design. The levels are linear and clearing all of the enemies in one location leads you to the next area.
There is a wide array of firearms you can use to kill your enemies, adding to the variety of the game. Wolfenstein is one of those games where you can just let loose and decimate enemies for hours, and we're all here for it!
Warface
Here we have another fantastic team-oriented war game that requires you to team up with a squad of up to 4 people, each of which has a class to play to help the team out. Once you assemble your team, you're free to manage your gear and start various missions that are available all of the time.
When it comes to the gameplay and combat, you can expect some fairly classic mission types to be available. Escort missions, assassinations, anti-tank, and even robotic onslaught missions are all free to play if you so desire.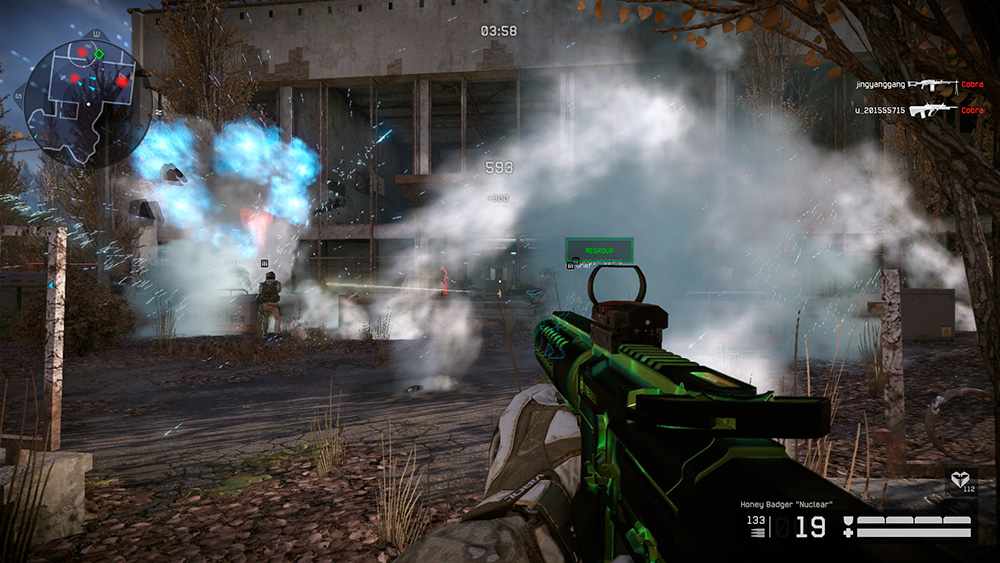 As you progress through the missions, you can level up your gear, purchase new gear, and generally improve your main character to be even more potent on the battlefield. Warface is best enjoyed with friends and is an unforgettable experience.
Quake
Quake is the OG of first-person shooters and has laid the foundations for many new games to be developed over the years. The game is futuristic, where you control the protagonist called Ranger as he goes on missions to intercept an alien force threatening to wipe out humanity by using Slipgates, new teleportation technology.
The levels are full of enemies and other hazards that will try to kill you with everything they got, but you also have access to various weapons to defend yourself. Clearing a stage unlocks the next one, all the way to the end.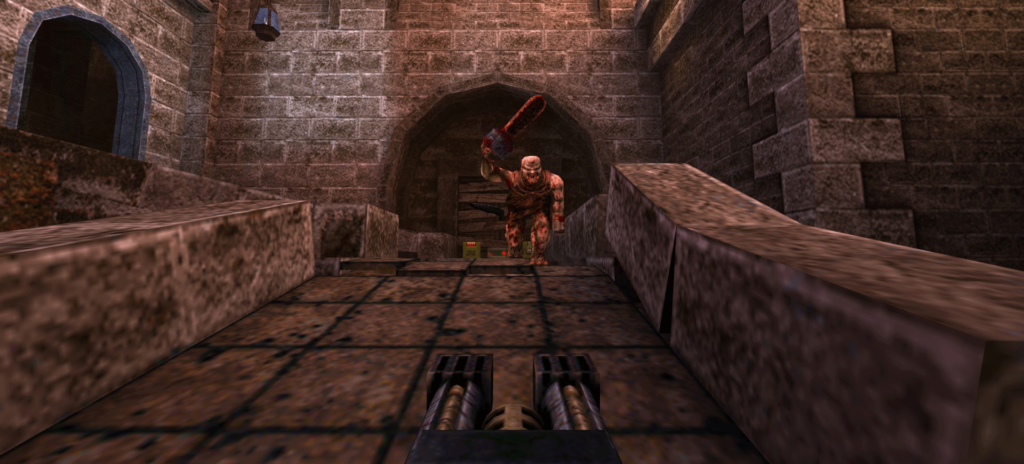 Another interesting aspect of Quake is the multiplayer mode where you can go into battle against real players to see who is more skilled. A good match of Quake is unlike anything you've played before, and it is an amazing experience overall.
Payday 2
Here we have a game that is a bit thematically different compared to other entries on this list, but it is still a fantastic game that is quite worth playing. In Payday 2, you group up with your friends to plan, organize, and execute heists on various establishments, from jewel stores to banks.
The portion of the game where you plan the heist and set all of the parameters for it to be successful is quite complex and allows you to be very meticulous in your planning.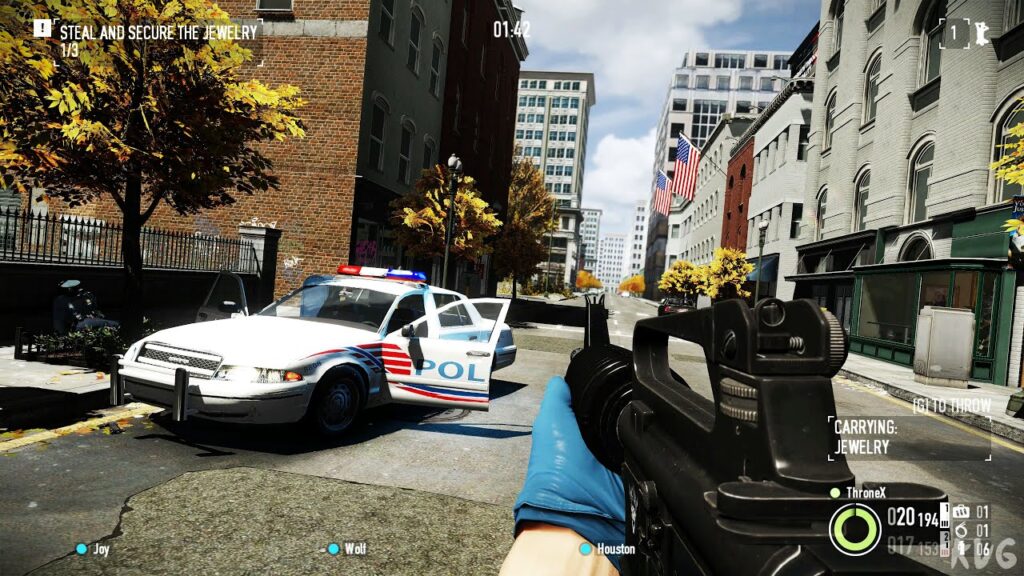 When it comes to actually execute everything, you'll feel a noticeable thrill of accessing the establishment and looting it for everything it'll give up. Payday 2 is a fantastic game when you want to do something relatively relaxed but exciting with your friends.
Wrapping Up
And there you have 10 of the best first-person shooter games on the Nintendo Switch. As you can see, they are all unique and have their own elements that make them an absolute joy to play. We sincerely hope that you have found what you were looking for and that you can enjoy a new game for the first time!
Read More From Remeshed: